The Adobe Textile Designer Plugin in Photoshop: Refining its use or Adding more Constraints?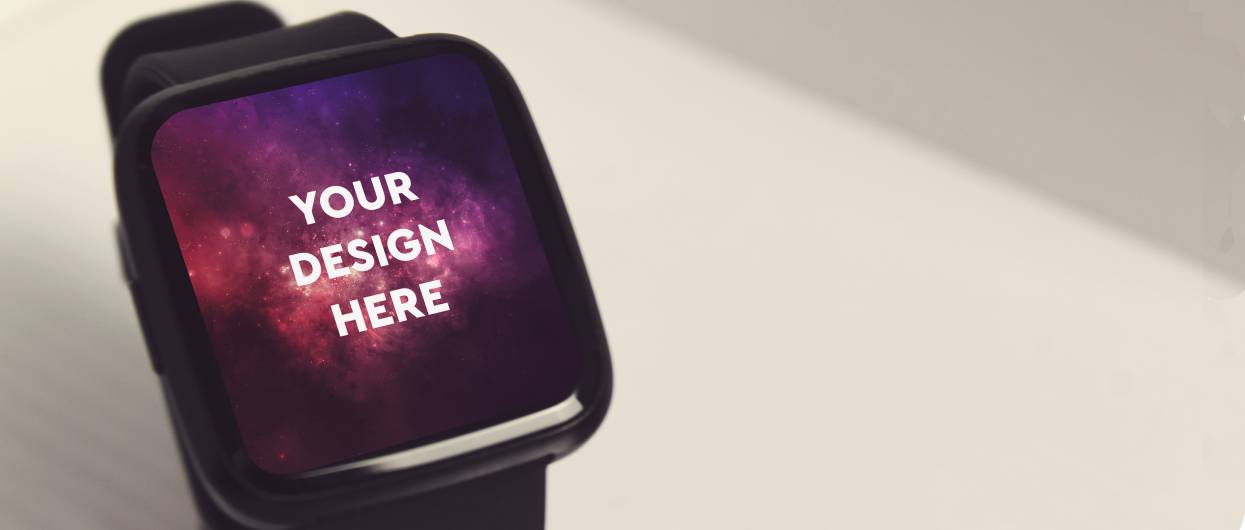 Photoshop has been around since 1987 when it was introduced to the world by Thomas and John Knoll. The distribution license was eventually sold to Adobe Systems Incorporated the following year. What began as a program on an old Macintosh Plus that was used to display grayscale images on monochrome displays, is now one of the most powerful pieces of software in the world.
A Brief History of Photoshop
In retrospect, most software companies had turned their corporate noses up at the idea of purchasing Photoshop. They were already developing similar applications of their own and did not want to try their hand at something new. Only Adobe was prepared to take it on but failed to reach a suitable settlement. When Barneyscan decided to bundle it with its scanners, a small number of copies went out under the name Barneyscan XP. This was the start of the software.
A deal with Adobe did not mean that the Knoll brothers could relax and not work anymore. In fact it meant that they had to present a more refined version of it. This meant more hard work and more hours spent on getting Photoshop ready for an official, 1.0 version release. They continued developing all the main application code and then contributed plug-ins separately. Adobe was oddly dismayed at these "gimmicks" and this attitude remains to this day among some purists. These people claim that most Photoshop plug-ins are actually 'cheating' and cannot be touched under any circumstances. A few others swear by their flexibility and power if employed properly.
Related: – Tool List: Where to Create Your Brilliant Logo
Known Issues with Photoshop
There have been many known issues with the Photoshop software over the years. Users have complained that when working with the Transform Warp in Classic control mode, some selected anchor points are not visible most of the time. Furthermore, the Maintain Aspect Ratio option cannot transform a layer prior key and drags any of the corners handles to transforms them disproportionately. A Mac-only issue is when switching to another app during free transformation mode, coming back to Photoshop ends the transformation mode automatically. Besides this it has been noted that most of the menu items are dimmed and editing of any document is not possible.
Problems with designing mostly have to do with Lightroom Classic. When opening an image for editing in Photoshop the menus and commands in Photoshop become disabled. Even the keyboard shortcuts don't work sometimes. There is lagging and busy cursor displays, especially during painting or cloning on macOS 10.14 Mojave. For designers who are particular about color, layer blend modes produce artifacts or incorrect color.
What Photoshop Is Today
Twenty five years after its initial conception it has transformed into a highly powerful application, known and beloved by millions. Amateurs and professionals alike use Photoshop for almost everything. From basic image retouching to designing an entire website, the software has really stepped up to other competitors. Besides very much changing major aspects of the world of photography and design, it has also paved the way for artists to accelerate their craft. However, it did take a little over two decades to master this function.
Today's retail environment has brought along numerous challenges. The ability to even bring the latest designs to customers quickly is part of the competitiveness of the market. When there are only days or weeks to bring a product to the market instead of months or years this means new stock needs to introduce every other week. This high supply demand has led to many creatives using the tools provided by Adobe to create digital designs. These designs are then shared with manufacturers of fabrics.
To get the perfect design come to life can take up a lot of time. It usually requires multiple rounds of testing and eventual refinement. Designers will have to fine tune on screen, make samples of short lengths of different fabrics, and maybe even prepare orders of hundreds or thousands of yards.
Related: – Golden Ratio in Web Design, Why do You need to Use It?
Using Photoshop for Textile Design
Photoshop has greatly improved technique for artists to accelerate the process of creating prints. It is efficient in handing off the designs that will turn a basic vision into a fantastic reality with little to no surprises. Since the majority of fabrics are now being produced digitally, the material being used needs to be considered well. Whether they are natural or synthetic fibers, or they are pigmented clothes, there needs to be room for flexibility. Despite the technological upper hand, traditional screen development and engraved roller printing should be incorporated in the designing process. This is why the Adobe Textile Designer lets artists be creative without worrying about time or running out of new ideas.
Live demonstrations of the Adobe Textile Designer plug-in were provided for Adobe Photoshop at the interactive Print-Make-Wear workshop. This was a way to let the public know that Adobe is ready to exhibit Textile Designer for the very first time. This eventually happened at ITMA at the quadrennial textile technology show in June.
Related: – Seven Significant Attributes of a Perfect Logo Design
Introducing the Adobe Textile Designer
The director of print technology and strategy for Adobe's Print & Publishing Business Unit, Mike Scrutton, has said that the Adobe Textile Designer was conceived to help designers make prints for fashion and fabrics for furnishing. This means that designers can be creative today and now without fear of the process of printing tomorrow. The Adobe Textile Designer was shown to be flexible to allow traditional screen and engraved roller printing, all the while still supporting the latest digital techniques.
The functionality of The Adobe Textile Designer Plugin has mostly adhered to fashion and textile design. It has so far helped fashion and décor artists to streamline their creative process. What it basically acts as is a set of tools which can enable more creative flow while increasing productivity. When designing prints for fabrics, designers can build and preview any repeating patterns, defining separations, and work on colorways, and all of this is done within Photoshop itself. Every element can be kept in editing mode to cater to any reversals. Once the design is ready to be printed, it can be saved permanently.
Similar to most Adobe Creative Cloud applications, the Adobe Textile Designer supports non-destructive elements with independent layers, some adjustments, and use filters. This allows users to place an Illustrator smart object (vector) into a Photoshop design which can be edited easily later. Once a design is finalized and ready to print, designers can save their work in many different formats. They can even include XMP metadata in their output files to be used in the fabric production process when required.
Related: – Analyzing the Impact of Video Backgrounds: A Trend in Web Design
How it Helps Fashion and Décor Artists
Most designers nowadays are known to use Photoshop in the initial stages of fabric designs. Since the introduction of the Adobe Textile Designer, even unskilled users can build and preview patterns, work with defining colors, understand separation and keep elements editable. Designers who are a bit more skilled can use Datacolor ColorReaderPRO for measuring any source of color inspiration and then translate the color data directly to Photoshop for later reference. In layman terms, the updated tool has been designed to offer time and cost savings in the widening textile design process by eliminating the need for manual searches and matching color samples with swatches or color codes.
Diane Geisler, the Vice President of Marketing for Datacolor, has said that Adobe Photoshop has always been an indispensable tool for designers and brands. Now that there is an apparent pairing of ColorReaderPRO with the Adobe Textile Designer, many doors are opening for further creativity. This collaboration with Adobe has helped both artists and designers streamline the process of designing fabric prints, all the while cutting costs, being time efficient and increasing other forms of regulations.
The New Centric Software PLM Enhancement
Recently, Centric Software announced that version 6 of the Adobe Connect is also available. This is the major innovation that integrates Adobe Illustrator within the Centric Product Lifecycle Management (PLM). Centric Software has provided innovative enterprise solutions to fashion, retail, footwear, luxury and consumer goods over time and this has helped companies accomplish strategic and operational transformation goals digitally. In addition to the Adobe Textile Designer, this seamless enhancement connects Centric 8 PLM and Centric SMB PLM. Adobe Connect thus enables designers and product developers to sketch, create coloring and build out other intrinsic details to make design brief.
There is further help is creating product specifications within Adobe Illustrator which was already the industry-standard vector graphics app for sketching and illustration. Now any professional logo, icon or typography design can be displayed on a wider frame of conception. Designers and product developers can access any product-related information shared by other teams in Centric PLM. These can include details such as colors, fabrics, trims or any other materials and all of this works completely from within the Illustrator interface. Creative and technical teams will be able to easily collaborate using both platforms and adopting whichever user experience they prefer. This not only empowers designers and merchandisers but also product developers and retail teams to encourage a harmonious workflow.