Tool List: Where to Create Your Brilliant Logo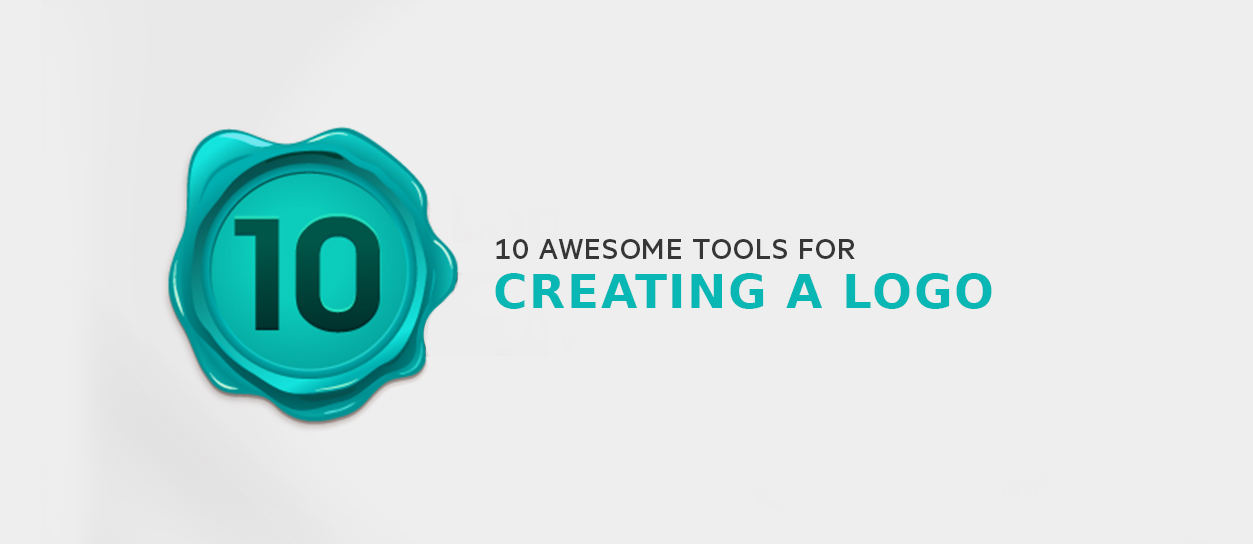 Logo design has always been the core of brand marketing. A memorable logo can often make the audience to remember their brands and help them quickly make a connection between the logo and company brand culture. Regarding the importance of Logo, it is too much to list, but the most important one is to perform the brand identity.
Given the unique role played by Logo design in brand promotion, some webmasters usually seek professional Logo designers to complete Logo production, but this method is relatively expensive and has a long term. Therefore, many modeling and system logo design tools have emerged in the market, providing fast, flexible and straightforward Logo design services. Today, eight online logo design services are going to introduce to you.
1. DesignEvo
DesignEvo is a very user-friendly online graphics tool that helps users design Logo design quickly. Users do not need any special skills, click and drag and drop, you can add pictures, text, modify various elements, easily create your brand, website, blog, social platform account, etc. Professional-level logo.
Starting from scratch, you can easily create the logo by following just three steps:
Choose an icon and edit your position, size, rotation, color, etc.
Add logo text and customize the font color, size,  etc.
Review the appearance of your final logo in a series of scenarios and instantly download high-resolution PNG and JPG files that you can use for your website, business card, social media, header, t-shirt, etc.
2. Logomakr
Logomakr is rich in stunning Logo material, thousands of icons, hundreds of fonts, a variety of color schemes, and so on; users can freely combine different elements to complete the Logo design according to their own needs.
The steps for logo design on this website are also straightforward. First, enter the brand name in the search box, click Search to select the simple graphic with Logo, and then click the text button on the left to add text to the logo. The basic framework of the Logo is set up. The most important thing is that it also offers a choice of Logo layer priority settings, just like Photoshop and Powerpoint. Once you have created a logo on this platform, you can download it to your computer for free. Of course, if you have customized requirements, it also provides professional Logo design services.
Also read:
OnePlus 6T Review: Here's All About to Know
3. DesignMantic
If you have zero ideas about anything about design and want to find an easy-to-use Logo design platform, DesignMantic definitely is the best choice. On the Design Mantic website, you only need to select the design type (logo or business card), determine the font you want, select the different colors that the logo needs to include, and then enter the company name, business category, and the website will automatically generate various styles. The logo is for you to choose. In the face of multiple styles of the logo, you can choose to download directly, or you can modify it and save it. However, the logo download for this platform is subject to a fee. In addition to the Logo design, Design Mantic also provides a business card, stationery, flyers and other aspects of design services, dedicated to providing users with one-stop design services.
4. MarkMake
Without asking for your design-majored friends' help, MarkMake is another online logo platform with no need to install. As long as you enter the name of your business or website, it will automatically generate hundreds of logos for you to choose. If you think the template is fantastic but not so fit for your website or brand, you can also make it unique for you, editing icons, changing color according to This website is also a good source of getting your designing inspiration.
5. Logotype Maker
This site is one of the best to design your logo, full of options to decorate your logo. However there is a big problem that is about the size because at the time of completing the download the size available is only 150 × 62, that is, it is a minimal format for limited projects. But pay a small fee you can get it with high-resolution ones.
6. Logo Factory
It is an excellent site where you can create your Logo very simply, the site does not have many features, but is good at what it proposes, an advantage is to be able to upload images from your computer, and add texts, which it is handy. One problem is that before completing the download you will have to receive an Email from this team,  so to avoid receiving unwanted emails like spam, you can create an alternative Email account, just to make registrations in sites of this type.
7. Cooltext
Cooltext is the graphics builder you can use to create mainly letter-based logos. Just choose one of the many standard templates available to open a page where you can edit aspects such as font, color, and size. As this platform prepare hundreds of well-designed text logo, and if you are looking for an excellent letter logo, it will not let me down.
Also read:
Google Pixel 2 XL vs Apple iPhone 8: Which Mobile Phone You Should Buy?
8. Tailor Brands
Tailor Brands also is a robust tool in this list that works entirely on the web browser. If you think you do not have the experience to create a logo for your online store or do not want to have too much work, this option is perfect for you.
Tailor Brands already starts the creation process on its home page. Just by the name of your store and a slogan, if you have one, and from there you follow very simple and illustrative steps choosing each element of your brand.
This creative template may be a bit more limited, but you guarantee a professional-looking visual identity without any effort.