Top 5 Challenges in Logistics That AI Solves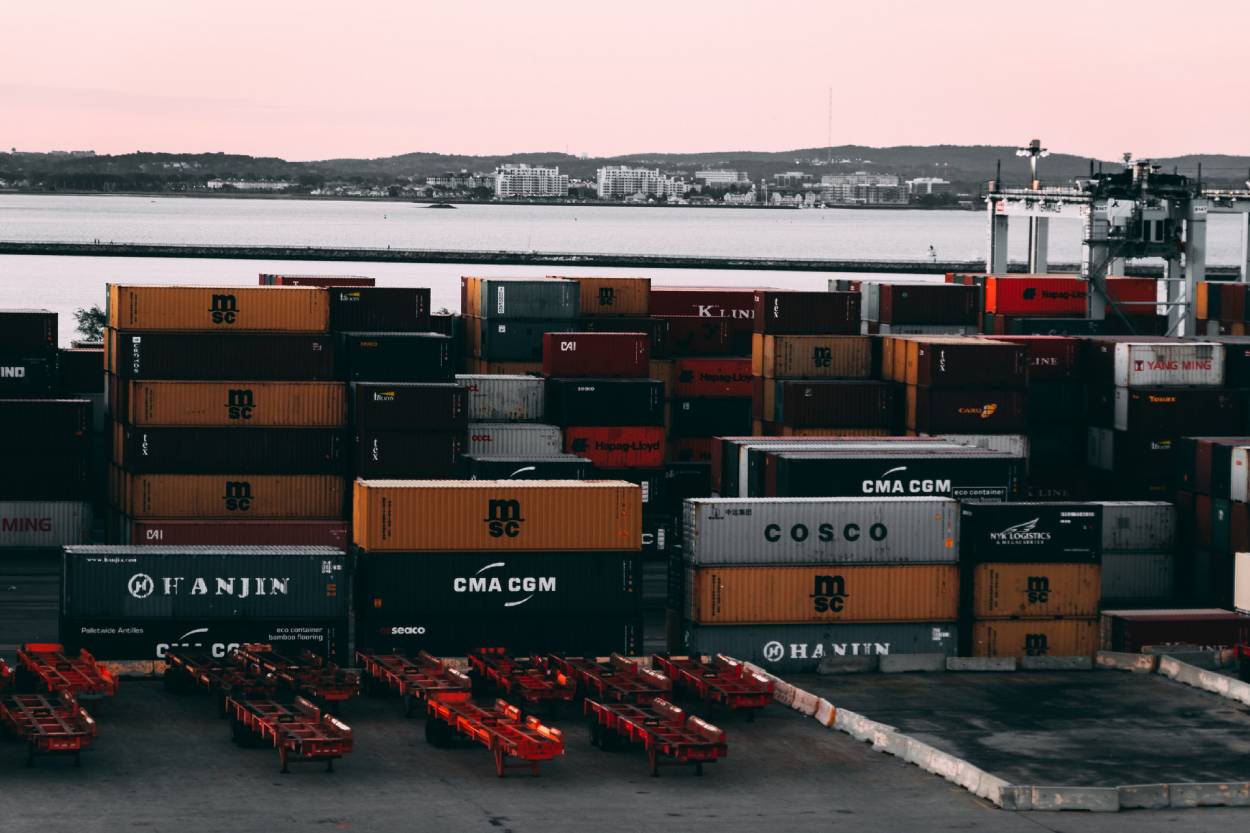 Artificial intelligence changes logistics and supply chain. And it brings along changes like predictive analytics, autonomous vehicles, and smart roads. We're going to take a look at the five best AI appliances in logistics. And, to fill this text with some real-life examples, find out what companies already use the technology.
Artificial Intelligence in Logistics: Use Cases
AI in logistics and transportation helps companies to save time and money – all due to the automation of time-consuming processes. That's why such giants as Google, Intel, and Amazon invest their resources in the technology.
Let's find out who else has high stakes in AI, and how exactly they plan to implement it.
1. Warehouse automation
Artificial intelligence transforms warehouse operations – from collecting data to inventory processes. And it greatly helps with improving efficiency and boosting profit. For example, AI can predict the demand for products. In turn, goods can be transported to regional warehouses that reduce delivery expenses. And that's just the most obvious case of its usage in that sphere.
Ocado (a British online supermarket) created a highly automated warehouse. Their robot – 'hive-grid-machine' – fulfills 65,000 orders over one week. That's almost 3,5 million grocery items. Mainly, the machine moves, lifts, and sorts grocery items, and then workers pack and send them. This way, Ocado managed to minimize the time needed to fulfill an order.
Warehouse automation here is based on computer vision that recognizes and organizes the inventory. What's more, the technology allows quality control management without staff supervision.
Related: – Use of Machine Learning In Warehouse Management
2. Autonomous vehicles
Today, AI brings self-driving vehicles into action, which leads to the reduction of expenses and improvements in the supply chain. Trucks, vans, and buses that deliver goods and equipment.
Waymo was the very first company to integrate driverless technology into a taxi service. They launched the service in 2018, in the suburbs of Phoenix, Arizona. Now, the company is aimed at creating self-driving trucks.
This technology provides an opportunity to reduce driving time, make better routes, and decrease expenses on fuel.
3. Smart roads
Сars became smarter. So it's time for roads to keep up. There are a few companies working on smart roads development and offering solutions according to regional needs.
As a result, in some areas there are highways with solar panels and LED lights. These roads produce electricity and use lights to warn drivers about possible obstacles on their routes. And these tracks, heated in winter, won't become slippery so there will be no transportation delays because of bad weather.
Integrated Roadways developed the Smart Pavement system. It connects vehicles to the Internet and tells drivers about traffic jams, road conditions, and so on. Thus, Smart Pavement works great for navigating drivers.
4. Back Office AI
AI and RPA combination helps workers with improving their job quality. By using these technologies, they can skip some repetitive data-related tasks, and robots will take care of them instead.
For instance, UiPath focuses on robotic equipment. Its founders claim that robots can take care of 99% of tasks because they can 'see' screen elements.
Main Leverton's goal is building apps of AI in logistics. Thus, they've developed a platform that helps businesses with contacts management. Leverton's AI software works with more than 30 languages and can be taught to extract required data from docs and contracts.
5. Improve customer experience
If the company's inventory is limited, they need to predict the number of required items. Otherwise, the company may experience serious finance loses. AI makes use of algorithms to predict trends. And a lot of studies claim that it works better than human experts.
Besides, AI brings positive changes to customer experience. Companies that integrate this technology manage to make their customers' experience more personalized and, thus, increase their loyalty.
The cooperation between DHL and Amazon is an excellent example of personalized customer experience. Now, there's Alexa (a voice-based service developed by Amazon) that answers questions about parcels like whereabouts, shipments details, and more.
5 Promising AI Startups in Logistics
Lots of innovations come from startups. That's why I've decided to make a list of best startup companies that use artificial intelligence in logistics.
The company works on warehouse automation. They've created a robot named Chuck, based on the same technology like autonomous vehicles. Chucks is wireless, and it communicates with Management System so it can put goods away, pack items, count and sort them.
Locus develops autonomous mobile robots that make any warehouse operation much easier. The leading company's focus is on assisting e-commerce operations. The device is easy to work with due to its integrated touch-pad based interface.
This AI startup tends to create solutions for transportation. Its smart road system is a wireless network that collects high-resolution data and then stores it into a cloud. This way, machine-learning algorithms can track any action on the road.
Shippo develops solutions for marketplaces, warehouses, and e-commerce companies. The main focus is to build software that makes shipping more accessible and offers the best delivery options. Clients can customize the shipping process, receive personalized tracking information, etc.
One more startup – Transmetrics – helps logistics and transport companies with integrating modern technologies like AI or computer optimization. It offers techniques that consist of data cleansing, forecasting, and predictive optimization.
Convoy
Finally, we have a company that specializes in integrating AI in the supply chain and trucking. Convoy developed a system that matches appropriate trucks with companies that require fast shipping. So this technology allows finding suitable loads, getting paid faster, and saving lots of hours. In turn, companies spend less on cargo delivery and supply chain operations.
So these are the most promising startup focused on integrating AI into the logistics field. And the list keeps growing each year.
As you see, there's a number of solutions and benefits they can bring to everyday logistics processes. So if you've been thinking about logistics app development or adopting the technology based on artificial intelligence – it may be the right time to start doing it.