5 Business Strategies to Rule the World — With Case studies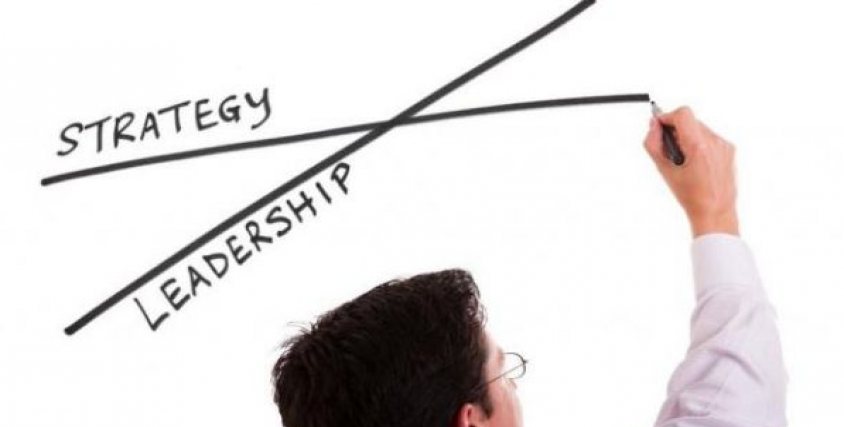 There is no single way to define business strategy. Successfully serving customer demands; earning handsome payoffs; or capturing the local market in the initial run; 100 different business leaders could define it in 100 different ways.
Not every business starts to become the most influential or beat the competition. Many startups setup with an ultimate aim to become appealing enough for acquisition by bigger fishes.
Then, how do you define business strategy framework, and more importantly how do you implement it to set yourself in the right direction.
Irrespective of the size, type, and location of a business, at the heart of every business strategy is a 'choice'. A product of these choices is what makes or breaks businesses, and determines the winners and losers. A clear and consistent strategy leadership, can be the game-changer for you and help you take a leap into the unexpected or gear you out of bootstrapped mode.
Here, are five business strategies supplemented with case studies, to lay out your options and help you set up for faster growth.
Five Strategies; Five Choices; Five Directions — Have your pick!
Increasing Market Share — The Classic Case of Tesco
This strategy is about increasing your market share. Market share is the percentage of market your products and services control. Under this strategy, you try to capture a bigger share than you currently have through innovation, consolidating customer relationships, hiring smart, and acquiring other competitors. Note, it doesn't really involve bringing changes to your products/services but involves working on other aspects to enhance your market share.
Tesco's entry to the Korean market presents as a classic case study of such strategy leadership. Despite being a British multinational groceries and merchandise retailer, Tesco changed its moves when it expanded to Korean market — first by partnering with leading Korean conglomerate, Samsung; then by embracing Korean way of life and reflecting its stores as local businesses and community centers; and finally by hiring 100% Korean staff with only a couple of British employees (of total 23,000 employees). As a result, this Brit brand won the loyalty of shoppers in Korean capital.
Creating new markets — Not like Starbucks did!
You can also find new markets as a strategy, either by reinventing your products or developing new products for your current market, or to capture new customers. This may include diversifying your products' and services', and it may end up leading you to a new business line altogether. However, keep in mind that you can't be everything to everyone.
The case of Starbucks has something to teach here. In the late 2000s, it announced the shut-down of its 600 stores in the US. Reason? The mistake Starbucks committed was to offer new offerings like wi-fi, and music for sale, in order to capture new markets, while alienating its old niche market attached with its warm "neighborhood café" persona. Post-new offerings, the experience Starbucks was offering was no-more special and unique. On this, the Harvard Business School recommends that as a business strategy framework Starbucks should have grown at a controlled pace and stayed private to maintain its status as a "premium" brand.
Related: – TOP 10 Ways boost Your Small Business Can Save Money
Franchising — Buy one or convert yours
Franchising often turns out to be a game-changing strategy and also offers a wonderful experience to the customers. No matter the city or country you are placed-in, franchising promises the same "original and home-like" user-experience of a brand.
You can acquire a franchise. It comes with serious marketing power. However, you will need to strategize the location, over-head charges, and advertising. Or, if you are at a ripe stage in your business, you can convert your business in a franchise. Take for instance Burger King, McDonald, or Subway. For this, you will need to standardize your operations, to be able to scale and profit from such arrangements.
Vertical Integration or Partnership — Benefits of shared expertise!
Strategic partnerships between similar businesses, to expand vertically, is another hackneyed but effective business strategy. The partnership can be an informal arrangement, or on papers. A general rule of such partnerships is the complementary relation shared by the products and services offered by two companies, or the benefit could arise from different market shares. For instance, the partnership between a clinic and an insurance provider, or a diagnostic lab established in the US with the one in India.
A case in point is the partnership of Diagnostic Hybrids with Quidel. Both were market leader in diagnostics, but had different market shares. This partnership allowed Diagnostic Hybrids, a larger market presence and access to better R&D.
Repositioning — Nokia's triumph over Ericsson
The reasons for employing repositioning business strategy framework could be many — making your products more efficient, or crisis management. Whatever it be, you may have to use this strategy more than once, out of choice or necessity. This involves constantly analyzing your products and services to enhance your profit margins and bring them in-line with your overall business strategy. Such evaluations become more crucial in times of crisis.
For example, In 2000 a fire broke out at Philips' microchip plant, which affected the operations of both Nokia and Ericsson, phone manufacturing companies. In response to this crisis, while Ericsson waited for the situation at Philips to turn back to normal, Nokia repositioned its needs by grabbing remaining chips from other plants and re-engineering its phones adaptable for new chips from different suppliers. This move ended-up Nokia earning the control of European market.
What choice will you make? Share with us!