Top Email marketing trends in 2020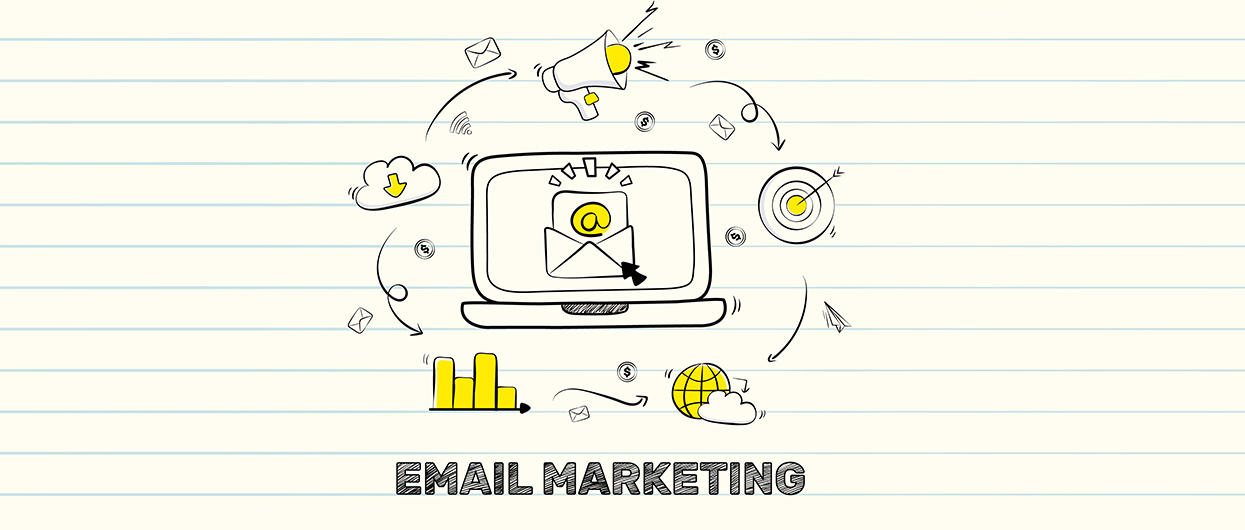 It is 2020 and many exciting things are happening in the era of digital marketing. Email marketing trends that were once considered the second best and has become an essential part of everyday marketing for many businesses in 2020.
Simply because it is much more affordable and has a lot more scope. As a marketer, you know that nothing is constant in the digital marketing space. Everything is continually changing.
The progressing innovation in digital marketing also reflects in e-mail marketing strategies, tools, and techniques. With every day, e-mail is getting more personalized, interactive and more effective and now in trends also.
According to Litmus, 70% of people think email will still be related in 10 years, as shown in the picture below:
Statista research says there are around 3.9 billion email users in the world, and that number is about to grow to 4.48 billion users by 2022.
For this blog, we're identified some email marketing trends to stay on top of in 2020 and beyond and through this you boost your email marketing.
Here we discuss top email marketing trends
1. Building communicating Emails
One of the casual new email marketing trends developing over from 2019 is making emails more interactive or more communicative. Communicating emails include elements that your subscribers can click on or interact or communicate with in some way.
You can make interactive/communicative emails by adding:
Including elements such as quizzes, images, gifs or even games.
Reviews and polls.
Menus and squeeze box features.
Add-to-calendar options.
Animated calls to action and buttons
2. Make your Emails well-matched with Voice Interfaces
This also might be the next email marketing trends. After mobile devices and some desktop, this seems like a thing to happen. Because voice technology is on the increase too. We already know some voice assistants such as Alexa or Siri, Google assistance etc. Are you surprise?
No need to surprise here because according to a repots: "By 2022, over 70 million households will have at least one of these smart speakers in their home, and the total number of installed devices will top 175 million.
"This strategy also applies to mobile devices. That number is going to continue to grow, meaning that your email messages need to be mobile-friendly by considering image. Full-size pictures and graphics are unnecessary and cause slow loading speeds.
3. Subscriber control
This also might be the next email marketing trends. When a user subscribes to your email list, you can send them a greeting email that allows them to choose the types of emails they want to receive and the occurrence of those emails.
A subscriber who's satisfied with the occurrence of your emails and the content they're receiving is one who will stick around for a long time. By continuing up to date with this email marketing trends, you can make sure your email marketing strategy is a success with your subscribers this year.
4. Growth of chatbots and machine learning along with AI
If you need a more communicating way to boost your subscribers to subscribe your email list, then answer for it Chatbot. It is a really one of the biggest email marketing trends in 2020.
By means of machine learning and artificial intelligence, their role will be in the creation and sending of email content. Then again, a lot of people suppose this trend to become mechanized and the content enrolled to my machines.
Artificial intelligence and machine learning will help you bring more personalized emails to your subscribers. This technology can choose the best copy and email subject lines, pick the best send times and line up related content with each subscriber or email list.
5. User created content
Usercreated content is another trend already hot on social media and on email marketing trends. User created content is one of the most powerful methods of social media. User created content in emails provides an excellent means of boosting response rates in operations.
When users see content such as images, videos and reviews formed by real, it encourages them to become customers themselves.
Not only should you share user created content in your email marketing messages, but you should use your email marketing to collect user created content. In your emails, you can pull interactive content elements such as polls, thumbs-up or thumbs-down buttons, and more things.
6. Increase mobile subscriptions
There is no need to tell about the usage of mobiles. This means more and more people are using their mobile phones to access their email through mobile. This means emails will have to be more mobile friendly in 2020.
Moreover, more people are using the mobile to buy products and this will actually increase through the years and this will directly affect the fact that push subscribers to using email marketing.
7. Video content
Have you already started using videos in your marketing? If nothere is something that might inspire you to start now. A gigantic 90% of customers claim that product videos were helpful in making their decision to buy something. Using videos in your email marketing can launch your reliability and help you spread brand awareness.
Future of Email marketing trends
So those are our top 7choices for email marketing trends of this year, separated by design and technology. With technology evolving, it is always a good idea to keep up with the trends. Email marketing is still one of the best effective trends for direct or digital marketing. So, implement these email marketing trends and be one step forward of your competition.
Although email marketing is richly rewarding, cracking it is, no easy. The email scene is dynamic. Hence, only the most flexible marketers can enjoy the benefits of email marketing. This article covers the future of email marketing and trends you need to know about in 2020.