Must-Known UI/UX Trends 2020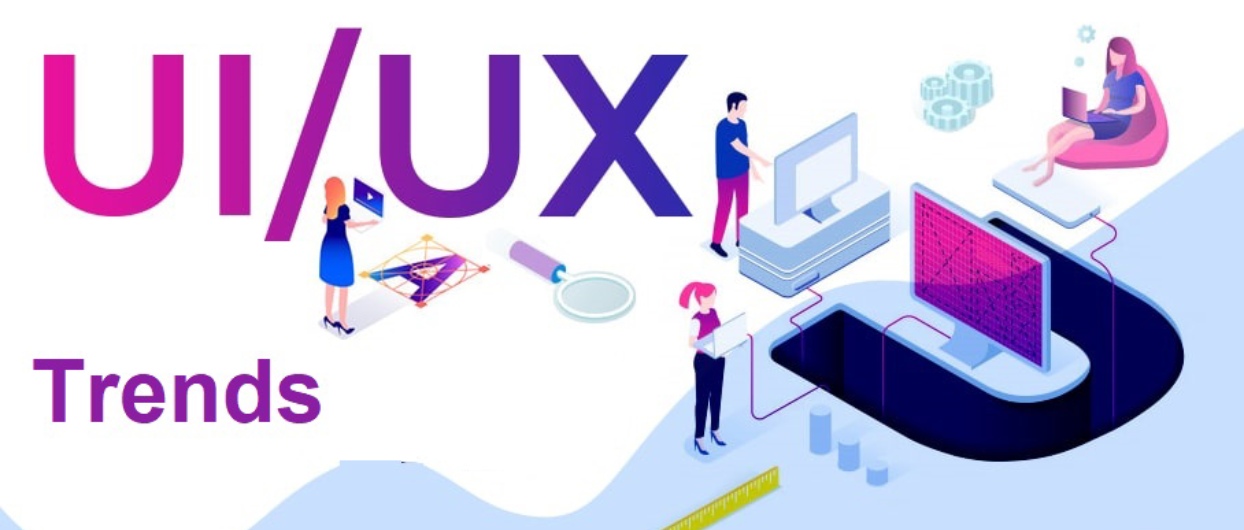 The website development process has transformed with the latest technologies and the tech world is offering unique and advanced user experience.
However, designing plays a crucial part in web development. It helps to attract users and increase engagement levels also. To meet with the market trends, UI/UX services have also emerged with new innovations.
In 2019, several innovative UI/UX trends created a profound impact on the design industry. In this blog, let's know the UI/UX trends that will continue to dominate the year 2020 also.
Must-Know: Top UI/UX Trends 2020
Custom colorful Illustrations
Custom colorful Illustrations has turned as a major trend of UI. This trend helps businesses to reflect their own style and bring their customers closer to them. Custom Illustrations can be held in two ways including Isometric and simple shape.
Introduce personalized designs

Enhance visualisation

Helps companies to bring their own style

Organizations can engage customers with their themes easily.
The addition of colors makes the design more exotic and appealing.
Liquid graphics
As now designs have become more tech savvy and that leads graphics to the advanced liquid graphics. Presently, graphics have turned its way to the typography, which turns the session more interesting. Liquid graphics helps to increase the curiosity among users that they are forced to watch the design until it is completed.
Bold and Cheeky colors liquid graphics have turned as a trend of 2019. Liquid graphics help organizations to attract their customers and share their ideas with the users. Liquid graphics can be present anywhere.
Dark Theme
The dark theme has turned the latest trend in the smartphone and users have highly attracted by this theme. Even world-famous companies like Apple and Android have also introduced this theme in their software update. The dark theme turns smartphones into the dark mode, it helps to reduce strain on eyes. However, this mode reduces the lights on the phone and takes users in the relaxation mode.
Bright Bold Colours
In the digital era, the designer's motive is to attract users. We can't deny the fact that bright and bold colors grab our eye's attention in any case. Don't use loud colors. Instead, present bright and bold colors that look perfect on the gesture. Now, from light and simple to bright, bold colours have turned as the latest trend in the website design. Bright colors refer to the rich color and bold means vibrant ones.
Multimedia Content
Now, content not only refers to the words. It can be with 3D animations, graphics, and videos. Multimedia content has turned as a UI/UX trend 2019 and now, users are even more interested in media-based content rather than words. But it is essential that with multimedia content text should be properly inserted so, users should not get confused.
Gesture Control
Gesture control is the next biggest trend of UI/UX services as it turns functionality effortless for the users. With Gesture Control feature, design engineers bring the entire surface of the phone on the phone's front panel. With reshuffling the tabs, user can manage the functionalities.
Related: – Analyzing the Impact of Video Backgrounds: A Trend in Web Design
Voice User Interface
Google, Alexa, and Siri are the supplement of the auditory feature and have turned as a trend. It allows a user to convey the instructions and this feature manages all the functionalities. Users have to speak and automatically the work will be processed to find a contact, send a message, and provide information. It helps to improve user experience and has turned as a need of human lives as a voice user interface helps to reduce the task for human beings into the effortless process.
Cards
Cards are the versatile feature of UI and still, it is a requirement of designing. It is expected in the future, it will be the must-have feature for websites. With the help of cards, voluminous information can be placed in a concise manner on the screen at the one time.
Conclusion
The design industry has rapidly increased and requires a lot of creativity to bring productive design. These are the major trends of UI/UX in 2019 which will continue to dominate 2020. Custom designing feature help to increase user engagement and help enterprise websites to grow more.