Off-The-Shelf Software or Custom Software: What's best?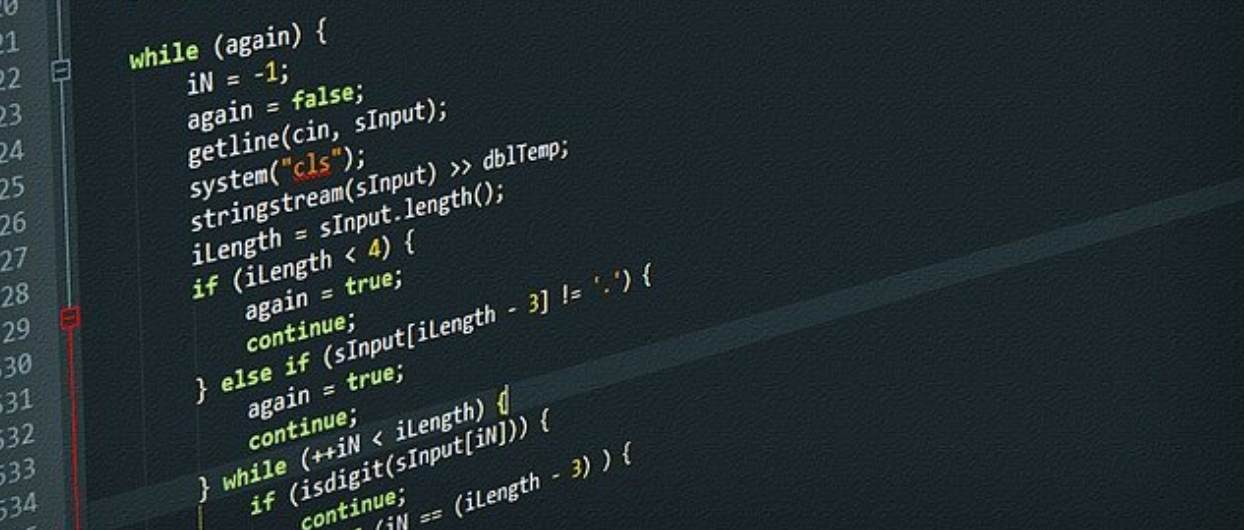 Whether you're a small business, startup, or a multinational, the "build or buy" (or off-the-shelf software or custom software) dilemma comes up often. When purchasing enterprise software, the primary challenge here is to find a perfect balance between your short-term demands and your long-term goals for growth.
Sometimes business leaders are forced to choose between operational efficiency and costs. However, this isn't the best approach. It's far more complicated than that.
Turnkey software solutions, for example, are cost-effective in the short-term but may not perfectly match your business needs (and therefore impacting productivity). Whenever that happens, you'll also have to make a case for your return on investment.
Even when off-the-shelf software is free, it doesn't exactly mean that your company is saving money. If the off-the-shelf solution doesn't address your business needs and challenges effectively, it' l end up being an expensive choice.
Why? Think about it, you'll have to have to adapt to accommodate the software, risk losing disgruntled staff who are frustrated with the process. What's more, you'll have to adopt a custom development approach eventually.
On the other hand, for some small businesses, turnkey solutions like accounting software work perfectly. So the right choice depends on your business, industry vertical, staff competency, and your present and future requirements.
So how do you go about this? Let's take a look.



Before You Go Shopping, Make a List of Demands
It'll be much easier to decide if you write down your present and future needs. Equipped with an in-depth understanding of your business, you'll be able to quickly make a list of all the problems you want to solve, opportunities you wish to take advantage of, and so on.
For example, if your salesforce is working remotely from all over the country and using their own tracking system, the whole process can be complicated and inefficient. In this scenario, you can probably fix it by mapping out the processes and matching it with an off-the-shelf centralized CRM solution.
However, company needs vary and are relative to existing systems and processes, the size and nature of the company, marketplace, available funds, and more.
As internal operations become unique, specific, and more sophisticated, you'll need customization. Off-the-shelf software can also be quite rigid and might be challenging to make it work seamlessly with other enterprise software.
In this scenario, it would be better to choose a custom solution. When you partner with a third-party software development provider, they will help you with the discovery process and work closely with you every step of the way.
But before speaking to an external vendor, ask yourself the following questions
Do our business operations demand deep customization?

Which option is easier to integrate with existing infrastructure?

Is it compatible with other software we already own?

What are the additional costs of upgrades and updates?

Is it easily scalable?

Does the custom software provide a competitive advantage?
With a clear understanding of the business, the challenges you're addressing, and the processes you're optimizing, you'll be ready to make a decision and move forward.
Also read: Grow Your Social Media Marketing efforts using Facebook Messenger Chatbots
Off-the-Shelf Software
Turnkey software like Microsoft Office 365 is essentially a "boxed solution" that targets a massive global audience. When you think of off-the-shelf software like Microsoft Word or Microsoft Excel, they address some universal needs that satisfy the mass-market.
As this technology's developed for a broad audience (often spread across the planet), development costs are spread across mass-markets. This makes off-the-shelf solutions affordable for most businesses.
Some functions and features are generic, but there might be options to adapt it to meet the demand for more complex operations. But since the audience is spread across industries, you might have to contend with the features listed on the packaging.
In this scenario, upfront costs alone shouldn't drive your decision. This is because costs can add up quickly when you consider the lack of functions to cater to your specific needs, the cost of support, licensing fees, per-seat costs, and upgrades.
Depending on your particular situation, you have to ascertain if these costs will be equal to or exceed the costs of developing a highly customized solution.
For some small businesses with tight budgets, boxed solutions are the only option. Sometimes, they will adjust their staff behavior, workflows, and internal processes to fit the software (and not the other way around).
So before you make a decision, consider some hidden costs
Staff retraining (to get in line with the software)

Costs of what you're not getting/business requirement left unaddressed (how do you plan to accomplish it?)

Would you need more software to support the one you're about to purchase?

Are there any security or regulatory requirements you must adhere to?

What's the impact on time to market?
Finally, keep in mind that this software addresses general requirements, so it might not evolve as fast as your company. So you'll have to figure out the costs of not adapting more quickly, and other related inefficiencies.
Also read: What is Web Hosting?
Custom Software
When canned solutions don't fit the bill, take inventory of your business demands, processes, and desired functionality. Then shop around and find a software development company that can develop a custom piece of enterprise technology that fits perfectly.
The downside is that it'll take time to develop, test, and deploy. It requires an upfront investment long before the application is ready for use. Costs also add up when things don't go according to plan, so it's best to do your homework and partner with an established provider with proven experience.
None the less, as it matches your business processes and requirements, the benefits far outweigh the risks involved.
For example, one of Britain's leading aggregate suppliers, Lafarge, that transported an excess of 10 million tonnes of aggregates annually (from 140 plants), desperately needed to update their legacy systems that harmed customer service (and their bottom line).
So they engaged software development and consultancy services provider, Evolve, to build robust software that enhanced efficiency, cut operational costs, and improved customer service. The resulting custom software developed by Evolve helped Lafarge save as much as £4 million a year.
As you can see from the above, taking the custom software development approach can reap huge rewards. In this scenario, if the initial costs of building a robust, comprehensive system seem too high.
But you can also take a layered approach to spread development costs over some time. You pay, for example, only for each function or feature that's ready.
As the development cycle and integration challenges are more complex, it's best to address these issues and calculate costs upfront. It's worth the effort as software aligned with your enterprise processes provide a significant competitive advantage.
It's also a good idea to build a long-term relationship with the developer. This will help you adapt and scale your technologies in the future seamlessly. This translates into direct vendor support, rapid iterations and enhancements, and seamless evolution with your business.
As your company owns the software, you don't have to wait for someone else to deliver updates or upgrades. However, as you add new functions and features, again, some training may be required.
If you have some IT professionals in-house, they can augment third-party software development teams. This approach provides an insider's view during each iteration.
So off-the-shelf software or custom software? There's no right answer to this question.
If canned applications fit your needs perfectly without any hidden costs, that should be your go-to solution. However, if your operation is complex, custom software provides enhanced efficiency, a competitive advantage, and is highly cost-effective in the long-term.