3 Must-know Technological Trends for Agile Procurement Process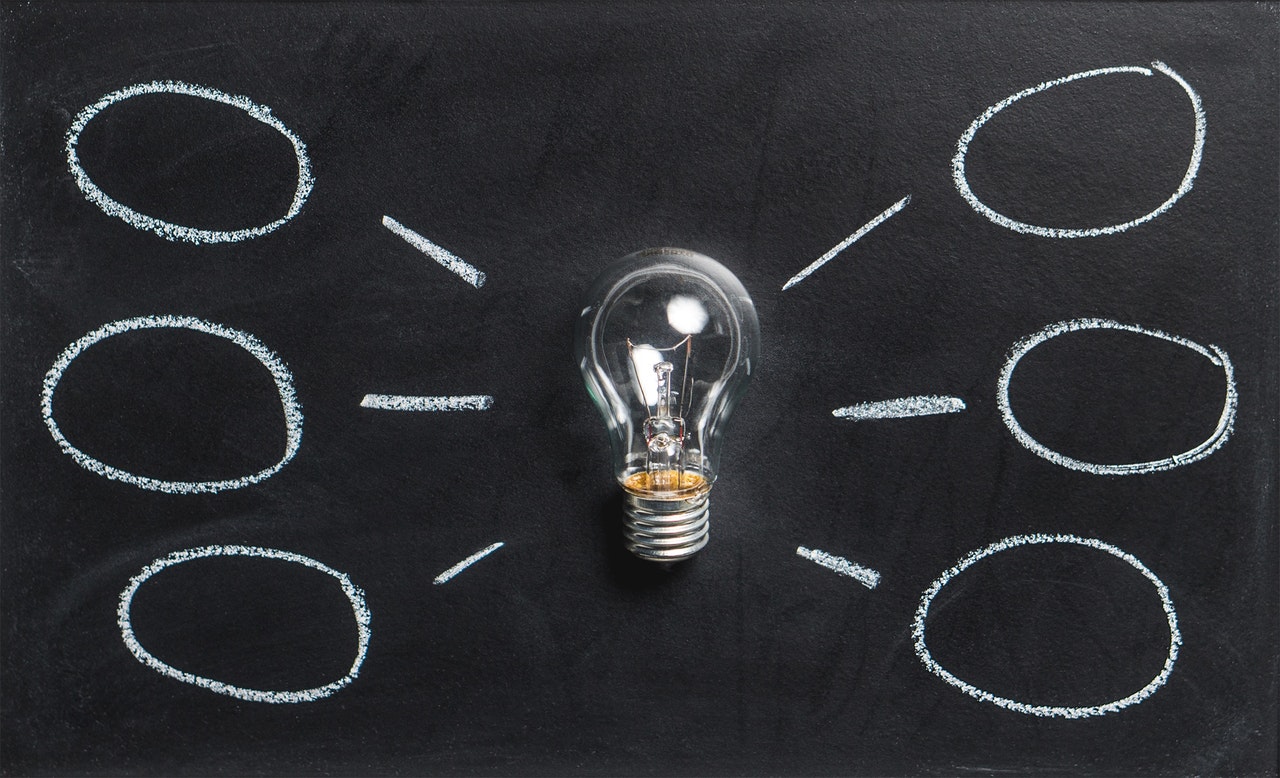 Are you a fan of football? Have you ever thought why Argentinian footballer Lionel Messi is considered as the best player in the world by many experts when there are players who are faster than him, stronger than him and taller than him? It is because he is one of the most agile individuals in the field. The literal meaning of agility is the ability to move quickly and the capability of changing the direction smoothly. Most of the games demand agility from players like basketball, boxing, F1 racing, and so on.
But what happens in the games like Cricket or Baseball? Agility is required in such games too. Agility is needed for changing strategies and game plans by anticipating the needs of the situation. Procurement process in a business is similar to the later games.
This process can be agile in many ways. It can be agile by being very smooth and quick. Maintaining good relations with the current provider but being expeditious in shifting the sourcing if the business requires, can also be termed as agility in procurement. Agility is also correlated to the adoption of a cultural shift in many organizations. Hence, your procurement department should be swift in accepting the changed style of working in the company.
Next question: How to make the procurement process agile?
Bumpy roads can hurt badly if you move at a breakneck speed. Technology lubricates the agility of the procurement process and makes it frictionless. Automation is the key and this has been recognized by the businesses. The following snapshot from zycus.com also tells us about the rate of adoption of technology in procurement.

3 latest technology Trends in the Agile Procurement Process
"But, which technologies?" Did you ask? This piece is all about the answer to this question. We will discuss the 3 latest technology trends in the procurement industry and see how they are making this process more agile:
1. Machine Learning (ML)
A series of algorithms that gets better on its own with time and data is called a machine learning program. A self-learning machine is what makes an AI (Artificial Intelligence) application. These applications can actually help in speeding up your procurement process.
AI-powered chatbots are one of the most useful applications of Machine Learning in procurement. Some simple questions are asked in a series along with information and choices which have predictable responses and eventually with its help, you can take the right step in the right direction, as shown in the image below.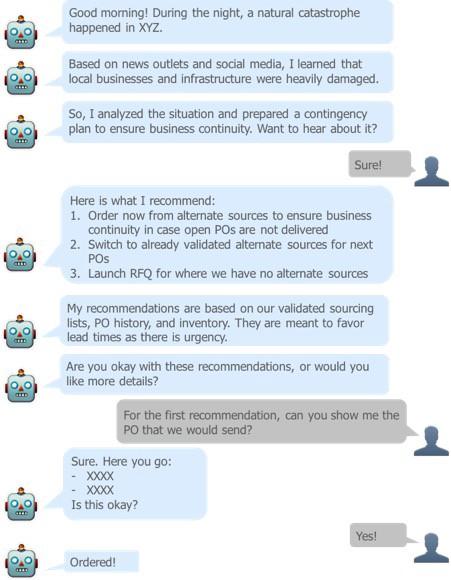 (Image Source: medium.com)
The above picture shows how the involvement of machine learning and chatbots in procurement can get things done in the blink of an eye. It can also eliminate the vulnerability as well as keep the business ready for the sudden changes in the environment.
2. Robotic Process Automation (RPA)
Another technology which can save both time and money of your procurement business is RPA. RPA can help in developing the partnership of business and procurement, collaboration with suppliers, risk identification, and saving hours for valuable activities.
The above paragraph will start making more sense once you get to know a little bit more about RPA and its role in procurement. Robotics can help in each and every process which has some rules or follows a pattern. Highly transactional procure-to-pay processes which involve a lot of fact-checking and reconciliation of accounts can be automated using RPA. Even in source-to-contract processes, RPA can handle the tasks like the assessment of contracts and reporting of deviations from standard practices.
Category management, spend analysis, background checks of suppliers and management of bids and invoices, etc. all these routine tasks, which waste precious man-hours in the procurement departments across the globe, can be automated using robotics. It just needs some homework to be done by the CPOs so that they can accurately identify the tasks which must or should be automated.
3. Big Data and Analytics
Procurement organizations deal with a humongous amount of data. The sources of data have increased rapidly in number, providing both structured and unstructured type of data. The transaction of information takes place, crossing geographical boundaries through numerous mediums. But how this data which is available in huge amount can help procurement organizations?
The data helps only when you have appropriate analytical tools to harness its potential. If you are working in the procurement function of a business, then you can use the power of big data in improving your operations with the help of Automated Reporting, Predictive Analytics, Risk Mitigation, and Data Mining.
Big Data can also help in creating graphical scorecards of the performance outputs of the procurement and in developing visualizations, which can tell you about your whole supply chain in a single view.
All these features of Big Data not only help in fast decision making but also in better decision making. That is what agility is all about. Running fast and moving in the right direction.
Conclusion
Contract Auditing, ePaybles, eSourcing, Supplier performance management, Spend analysis, and the list goes on for the applications of technology in procurement. Yet the adoption rate of the above-discussed technologies has not followed the other industries in the world of procurement. It can be due to many reasons like lack of trust in business minds, inefficient data management in the companies, the high cost of implementation, or simply, resistance towards change.
But it does not mean that these road-blockers can prevent the agile vehicle of technology from reaching its goals. With the increasing competition in the procurement business, companies can only stand their ground if they continuously innovate. Introduction of technologies like Machine Learning, RPA, and Big Data can revolutionize the whole procurement industry making the businesses fearless, flexible, and fast.