8 Best Tools for Video Meetings when you need it the Most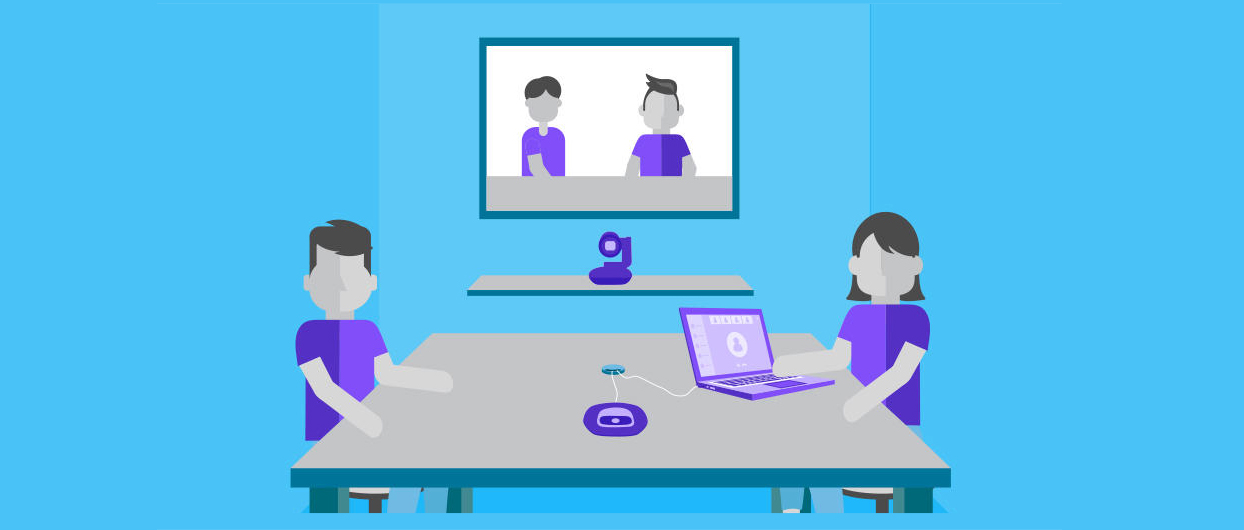 It is evident that the overall usage of video conferencing tools has exploded in the past two months. With the rise in the number of remote workers from Covid-19, online video meetings have become more important. It can facilitate meetings, especially when many platforms offer extensive features for free or very little cost.
We have compiled a list of video conferencing tools or tools for video meetings to help you run meetings and they are power-packed with features. These are enterprise platforms with free services for those on a budget, and simple tools for easy group calls. While a majority of these tools have free plans, several have promotional deals during the pandemic.
8 Best Tools for Video Meetings when you need it the Most
Zoom Meetings
This tool offers video conferencing or tools for video meetings with high-definition video and audio and has support for up to 1,000 participants and 49 HD videos on-screen. Along with video meetings, it also has real-time messaging, team chat, and content sharing features along with built-in collaboration tools.



You can also record your meetings locally or to the cloud, with searchable transcripts. Recently, Zoom added new security features to lock a meeting, control waiting room access, control chat, and ensure that all users properly secure their meetings.
The price is free for 1-to-1 meetings and group meetings up to 40 minutes. Their paid plans start at $14.99 per month.
Microsoft Teams
A great video conferencing and collaboration app which is a part of Microsoft's Office 365 suite. If you are committed to Microsoft's online platform of tools, this is the best fit for video conferencing. You can host meetings for one-on-one, small group, and web conferences up to 10,000 people.
Their core features include scheduling assistance, note-taking, screen sharing, meeting recording, and instant messaging. The price starts at $8 per month as a part of their office 365 suite.
BlueJeans
A Best Tools for Video Meetings tool which enables one-touch meetings from scheduling and collaboration tools. You will not have to download or install anything. BlueJeans provides you with the ability to host meetings in HD video, Dolby Voice audio with background noise cancellation, and up to 100 participants. It has features like cloud recording, screen sharing, and in-app productivity tools.
You can integrate BlueJeans with Microsoft Teams, Workplace by Facebook, Office 365, Google Calendar, Slack, Trello, and more. You can easily join meetings from Dolby, Cisco, Polycom, Lifesize, and other systems with just one-touch. Their pricing plans start from $9.99 per month.
Also read: What are Non-technical Factors Creating attention towards Mobile App Development?
Google Meet
A neat and Best Tools for Video Meetings service that comes with Google's G Suite plan. You can join meetings directly from a calendar event or email invite. Each meeting includes dial-in details automatically and can be activated by guests with just two taps on their smartphone.
Google also made the advanced enterprise features available to all G Suite customers until September 30, 2020 in the wake of this pandemic. It will enable up to 250 participants per call, up to 100,000 live-stream viewers, and meeting recordings and storage. The G Suite plans start at $6 per month.
Cisco Webex
The Webex platform has been around for a long time now. It is a feature-rich service that has upgraded promotional plans supporting companies during Covid-19, including four free months with annual plans. It shows up to 25 video meeting participants in one grid view. You can screen share your desktop or share a document or application. It also enables you to start a whiteboard for your ideas or the group's.
With just one click launch video meetings from Salesforce, Microsoft Teams, Slack, and popular learning management systems such as Canvas and Moodle. The tool has support for Outlook, Office 365, Google, and more. Their pricing includes free plans for up to 100 participants and unlimited meetings. The Paid plans start at $13.50 per month for 5 GB of storage.
Zoho Meeting
A perfect tool for meetings and webinars. You can easily collaborate from anywhere with real-time audio, video, remote control, and screen sharing. Get remote control over a shared screen to collaborate. You can also control the entire meeting with all the moderator controls. Mute individuals or all participants, lock meetings or even remove participants to collaborate more securely.
It has features to provide dial-in and toll-free numbers where one can join meetings from corners of the globe with poor internet connectivity. It also helps you send email invitations with all the info attendees need. Their pricing starts at $8 per month for 100 participants and storage for 10 recordings.
Also read: What are the Current types and Categories of Mobile Apps? And how do You Choose?
FreeConference.com
Free conference has features like screen sharing, document sharing, moderator controls, real-time text chat, whiteboard, live stream to YouTube, video recording, online meeting rooms before the event starts, smart meeting summaries, and more. Their pricing is free for up to five web participants. Paid plans start from $9.99 per month, where you get the first two months free.
Skype
A well known name; Skype lets you host a group video call with up to 50 people for free. It has features like HD video, screen sharing, file sharing up to 300 MB, background blur, live texting, chat invites, and meeting recordings available for 30 days. The price is free.
Endnotes
The world needs Best Tools for Video Meetings more than anything else today. With most of us confined to our houses due to the global COVID-19 pandemic, offices globally are working from home.
The concept of remote working has shot up and a majority of people are opting for it. As an entrepreneur or a business owner this is the best time to get iOS and Android developers for hire and build your own Best Tools for Video Meetings app.