Top 10 Noteworthy Tips For Establishing A Successful Mobile Startup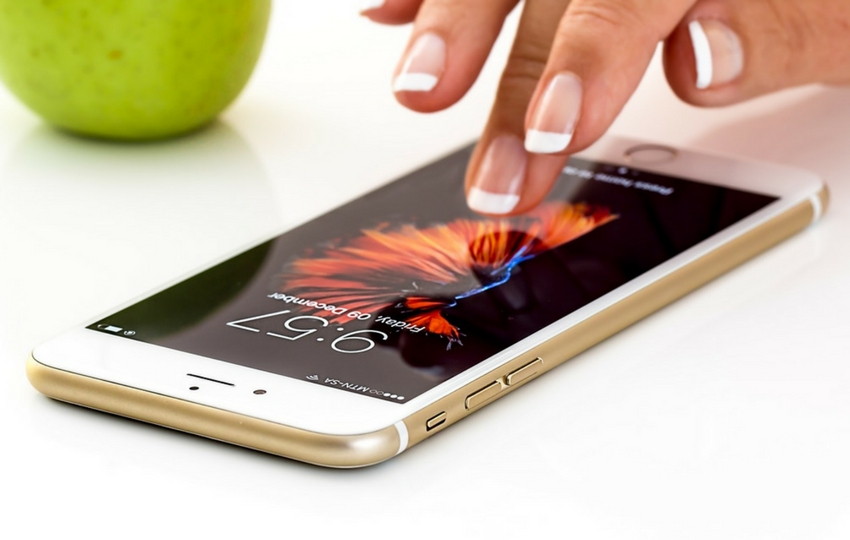 The mobile technology has amazingly evolved into a burgeoning industry that has revolutionized various niche businesses. Today, almost all of us own a smart device that enables us to carry the Internet in our pockets. And, applications, being the cornerstone of smart devices, have become an inevitable part of our life.
If the mobile application development makes a lucrative choice for you, you can consider it seriously and endeavor to establish a surefire business in this field. While there are numerous successful companies in the mobile market, there is always place for creative and innovative thoughts. Thus, you must bear the fierce competition in mind, and come up with a fresh and impressive mobile business idea to make your startup a great success in this wobbly marketplace.
For the folks who don't know how to get their feet wet in the mobile application business, I have uncovered some worthwhile tips for your consideration.
learn the best way to a successful mobile startup.
TIP 1. THINK OF A WORTHY APPLICATION
To create a buzz in the market, it is imperative to think of an exceptional product or service that can impress a gigantic mobile user base. This will definitely bring potential business to you. Moreover, there are truckloads of applications already available in the application stores and much more are released daily. Thus, to make your product stand out in the pool of applications, it is vital to deliver an app with superior functions and features.
Related: – Benefits of Android for Mobile App Development
TIP 2. SCRUTINIZE YOUR MOBILE PLATFORM
The mobile platform that you want to target must be chosen wisely. Don't rush while jumping on any decision. Scrutinize all the possible options beforehand and choose the most suitable platform. There are three major application stores, including the Apple App store, Google Play store, and Windows store. Here are some points that you must take into account, while streamlining your choice.
Are you aiming to drive a hefty revenue? The Apple App store tops the chart when a comparison is done in context of the revenue generated by applications. However, since Window 8 store features applications that can run of multiple mediums (smartphone, desktop, etc.), it can offer you a greater number of downloads.
If you want to get a good number of downloads in a limited time period, the Google Play store makes a great choice. Unlike Apple App Store, Google Play store doesn't demand any approval for an application.
TIP 3. REAP THE BENEFITS OF CLOUD COMPUTING!
The cloud computing offers a wide range of benefits. As a startup, you can implement the cloud computing services to improve your growth curve and scale up your business. There are several live examples who have used this service to accentuate their market values. By integrating social media and cloud computing in your ecosystem, you can amazingly control the cost of creating and marketing a mobile startup.
Related: – These Mistakes Should be Avoid While Developing a Mobile Application
TIP 4. CONSIDER THE BIG DATA WITH FOUR VS
Oftentimes, businesses have a little time to take informed decisions. This certainly makes the Big Data quite crucial for businesses. Thus, if you can seek an opportunity in any of the four Vs associated with Big Data, which includes Value, Variety, Velocity and Volume, it can surely benefit your business. To attain this, you need to show the leading businesses that how you can help them breakthrough the issues like data diversity, data overload, real-time data, to name a few.
TIP 5. MAKE STRIVES FOR A SUCCESSFUL APP DESIGN
The design of your application plays a significant role in attaining its success. Here are some of the helpful points that can facilitate you create an impressive design to captivate your potential viewers on its first appearance.
Remember that you are targeting mobile users, so choose the content for your application precisely. Try to keep it short and crisp as much as possible.
Embed high quality graphics.
Make sure that your overall theme is complementing your application's design.
Don't forget to test the design on various screen sizes.
TIP 6. DON'T LOSE YOUR FOCUS!
When you come up with an application idea or when you unveil your product in the market, most likely, you will get a lot of feedback. Certainly, some of them will be relevant and useful for you, other won't be. However, it is always advisable to consider the feedbacks, but it is equally essential to scrutinize whether it is beneficial for your business or not. Thus, think wisely while working on the feedbacks.
TIP 7. INCLUDE LOCATION AND CONTEXT
The modern-age mobile application and services are blending the location and context altogether to deliver an outstanding performance. Whether it is an advertisement-related application or service-related application. For instance, there are several applications that offer easy cab services by allowing users to hire a nearby cab. It matches the location and context on the basis of the availability of drivers near to the users' location. This certainly creates an innovative and powerful combination.
TIP 8. BE CREATIVE WITH MONETIZATION
While there are a limited number of options for monetizing an application, but the good part is that you can be creative with all of them. The options that you have around includes,
Make it a paid application and offer it at a fixed price
Make it a free application and feature ads by renting some space
Offer in-app purchases
Create a free as well as a pro (paid) version. In the free version, advertise your pro version. And, in the pro version offer the functions, without showcasing any advertisement. It will certainly help you escalate your sales.
TIP 9. COLLABORATIVE TEAM EFFORTS ARE NEEDED
When you want to create a startup, you need some professionals who can dedicatedly work in harmony to accomplish the project. For instance, an application development company needs a designer, developer (possessing skills in the requisite mobile platform), tester, and marketer, to name a few. Thus, it won't be an understatement to say that the success of an application depends upon a unified team. However, the team members of a smart startup company must be nimble and helpful.
TIP 10. TRY HARD TO RETAIN YOUR CLIENTS
The retention rate of a company epitomizes its reputation. If you are offering valuable services and quality work within the fixed deadlines, and not to mention at affordable prices, you can efficiently make your clients happy and retain them.
However, to retain the application users, one need to work more cautiously. Though, there are several factors that can impact the retention rate of an application. Thus, steer clear of them. If the retention rate is good, eventually it will improve its conversion rate and sales as well.
WRAPPING UP
Creating a mobile application development startup offers a slew of opportunities to grow in the field. However, the fierce competition creates tough challenges that often make it hard for a startup to become a successful company. There are certain points that every startup must consider beforehand. I hope the aforementioned are a few of the useful tips that can help you make strives in the right direction and ensure the surefire success of your startup company.