A Compilation of everything You need to know about Cryptocurrency Exchange Development!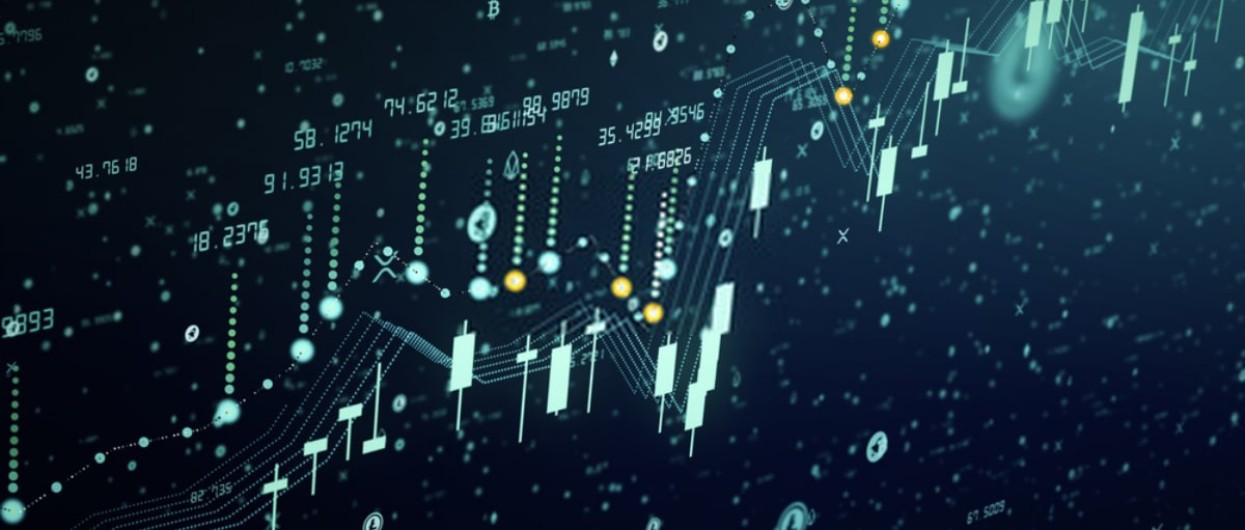 To begin with, What is a cryptocurrency exchange?
Cryptocurrencies are the trend that is currently in favor of the business world. Cryptocurrencies are digital currencies and cryptocurrency exchange platforms are a medium that allows traders to exchange digital currencies for other digital assets or fiat money. Blockchain is the technology that comes along with the crypto platform, which helps secure, control and verify transactions and protect investor's interest. Many large scale business industries are actively adopting cryptocurrencies into their space because of the many benefits that come along with a trusted crypto exchange platform. But, what is the reason behind such enormous demand and buzz around cryptocurrencies? What are the benefits of a cryptocurrency trading software? Let's find out.



Core benefits involved with a cryptocurrency trading software:
Decentralized platform

Increased Liquidity

24/7 transaction process

One hundred percent pre-tested, reliable performance

Advanced API

Globalization

Smart/ unique user interface

Transparency

Anonymity to the users

Low transaction costs

Blockchain technology

Enhanced security
The above mentioned, are the most significant benefits that could be obtained from a cryptocurrency exchange development software. Before we dive in further, let's take a look at some interesting numbers of how cryptocurrencies have evolved over time and how their demand is prevailing in the market.
Also read: Will Perfectly Blockchain Reshaping Digital Marketing Industry?
A quick overview of all the recent buzz around crypto and crypto exchange platforms:
A survey says that, in the year 2018, about 56.90 % of traders signed up at least three crypto exchanges, globally.

In the year 2019, there was an average of about 704,720 transactions every day, carried out on the ethereum exchange platforms.

It is said that there were about 42 million blockchain wallet users by the end of the year 2019.

Almost different countries from every part of the world, have adapted cryptocurrencies like India, U.S, U.K, China, Japan, France, Australia, South Africa, Brazil, Turkey, Mexico, Columbia, Spain, Russia, Germany, Denmark, Indonesia, Argentina and more!

Cryptocurrency exchanges and blockchain technology are evolving tremendously among several industries. It is predicted that, by 2024, cryptocurrency and blockchain would have almost dominated the entire business era and digital currency is the future currency.
Now, with the demand and heat for crypto exchange platforms being very much alive, many budding entrepreneurs aspire to develop their own cryptocurrency exchange! If you are one of them, it is mandatory that you conduct ample research and choose the right method, right platform to do it, to survive and sustain through the wide-spread competitors in the market. In order to do that, you must know the development process and the essential features to enhance your business. Let's walk through a brief that is comprised of the components of a reliable crypto exchange development.
Process of developing a cryptocurrency exchange platform: (Essentials)
Understanding the client requirement, through market research and developing the exchange that suits their business model.

Acquiring necessary legislation according to the particular geographical location

Digital tokens/ coin creation and personalization according to customer preferences

Secured Wallets creation

Necessary tech support, advanced UX/UI designs

Integrating powerful trading matching engines that matches legitimate buyers and sellers for the exchange

Integration of advanced blockchain technology and higher-volume liquidities

Smart contracts integration

Listing the tokens/ coins created for the exchange

Enhanced security integration
These are the most essential steps carried out with a cryptocurrency exchange development process. With the rapidly evolving growth and popularity for crypto exchange software, developing reliable software is not the endpoint for a successful business. If you want to drive customers towards your exchange platform and prefer yours than the existing competitor, you need to integrate some advanced features. Here's the list of some of the crucial features every exchange platform must include!
Must- Features for a crypto exchange platform:
Multi-currency support

Multi-Language support

Secured, multi-currency wallets

Automated KYC/AML

Advanced API integration

Investor fundraising dashboard

Order sharing

Multi-factor authentication

Automated reporting

Liquidity Integration

Payment Gateway Integration

Mobile/ web application support

24/7 customer queries support

Admin Panel
In this article, we have almost seen everything related to a cryptocurrency exchange platform, right from the idea behind it, the benefits, development process, essential features, etc. Now, what is the right way to develop one? How to build your own Crypto exchange platform that will sustain over the existing competition and gain potential among investors? A quick thought for you,
Also read: Guide how to Invest in Crypto in 2020 with the lowest Fees
Hire a top, well-recognized cryptocurrency exchange development company!
Why? Benefits:
One hundred percent pre-tested, reliable

White-label crypto trading platform

Cutting-edge blockchain technology and smart contracts integration

Decentralized platform

Lesser resources

Time management and efficiency

Feature-rich platform

Advanced security integration

Tech support from experts

Cost-effective solutions

The enhanced solution to cater meet the current market needs
Conclusion:
To sum up, Cryptocurrencies and crypto exchange platforms are all set to reshape the business sphere. At this point, if you develop a reliable crypto exchange platform with all the mandatory features, robust blockchain technology, and security integrations, potential and profit is a sureshot! So, carry out adequate research, choose the right platform, get your cryptocurrency exchange platform developed, and join the millionaire club!