Not Sure How to Approach a B2B Client? Find Out Here!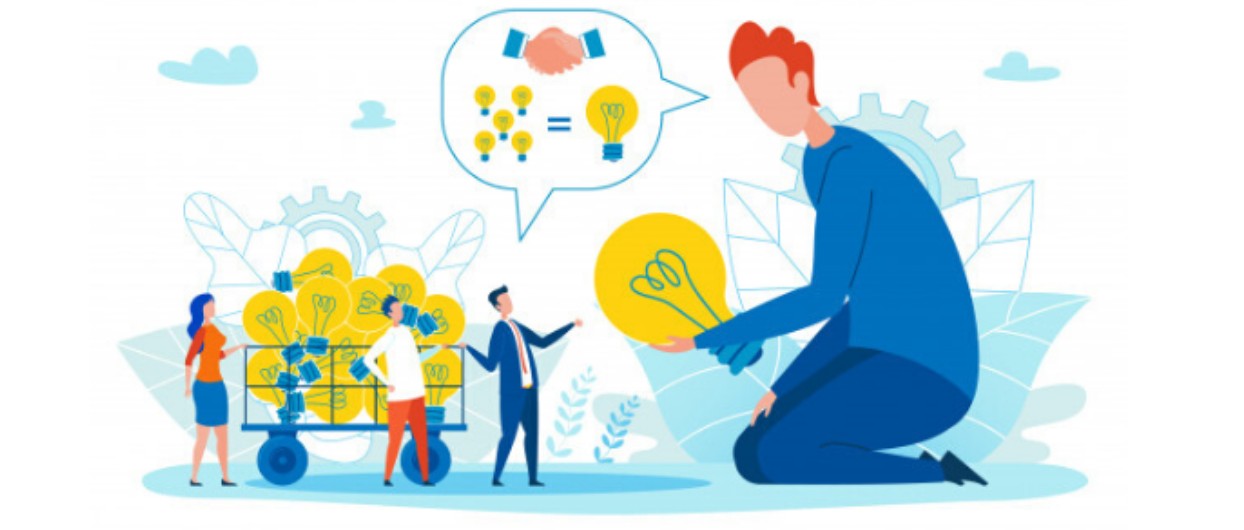 The art of selling is not easy. Whether it is the salesman at a mall urging you to check out a new perfume, an elevator pitch or the over-eager B2B sales person at your office trying to sell his company's service through a long monologue – it takes as much, if not more, effort for a salesperson to convince you as you trying to avoid him. For B2B marketing, the amount of efforts manifolds.
The landscape of sales has witnessed a tremendous change since the advent of data and technology. As the traditional sales approach fizzles out, the way of generation B2B leads changes too. It has become easier to research the clients and find out the preferences of prospective leads but the B2B sales funnel is still in a chokehold and has not eased down a bit.
Of course, selling isn't easy. Sometimes, on some days, it becomes impossible as the target mounts and pressure increases.
According to this 2018 State of Inbound Report, only 29 per cent of people are interested in talking to a salesperson and know about the product from him.
People don't want any middlemen. They want to buy from a vendor directly. Fifty-seven per cent of business decisions are made before a telephone call to a supplier.
More than 34 per cent of salespeople have admitted that disruption in traditional B2B sales zeitgeist and shift in buyers' dynamic have caused unpredictability in business to business selling.
However, don't let these statistics deter you from being a good salesperson. Because, hello! Good news is that the fundamentals of B2B selling and client retention are still the same but need to be seen in a different light!
If you are selling B2B products or services for the first time and looking to develop strong sales tactics that could help you approach a client and sell your products, this is an article worth reading. Are you a veteran professional and want to update yourself with the latest trick of the trades? We have got your back! Scroll down and read on to know more.



B2B Sales Funnel
(Let's start with the basics, guys!)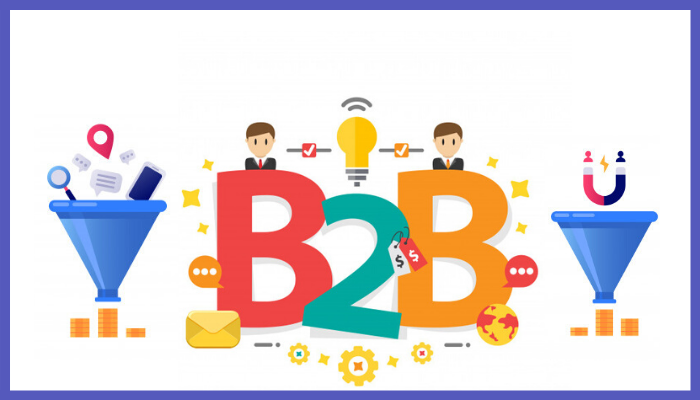 B2B lead generation and retail selling are as different as chalk and cheese. It requires planning, a consolidated approach and involves a lot more people following more than just an individual approach. While the individualistic charisma of a salesperson can't be discounted, a robust approach and grasp on the basics are more important, which is planning, engagement, and closing the deal. Follow these steps to ensure that the customers don't get stuck in the funnel.
Research is the keyword.
It is important to figure out who your target customer is and what it wants from your business. It is only possible when you know about your business. As you create a 'buyer's persona*,' you also need to spend time on creating your business' strong points so that they don't become a pain point when the clients delve deeper and ask you questions.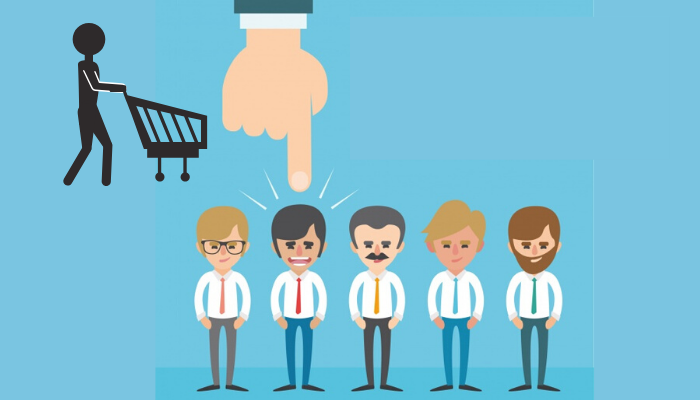 What is a 'buyer's persona'?
A buyer's persona (in this case, a business) consists of guessing the identity, behaviour, age, demographic, culture, pain points, type and buying triggers. You can create it on a spreadsheet or a document. For instance, if you are a data mining company, you would like to take a note of the issues they are facing due to bad data and how your business can address their needs. Besides, as a salesperson, you would also like to know if the company is based in a metropolitan area or is a tier-2 operation. The idea is to speak their language, address the concerns and offer your business as a solution.
Create an everlasting impression.
Once you have dug deeper and have the list ready of your prospective businesses, it is time to get into the action mode. Find the best way to contact them. Are they online? E-mail is the best way to get in touch with them. If they are a traditional business, it is recommended to adopt a traditional route of communication such as a telephone and face-to-face meeting. Focus on their needs and make your entire conversation about them, their needs and challenges.
How to Qualify B2B Leads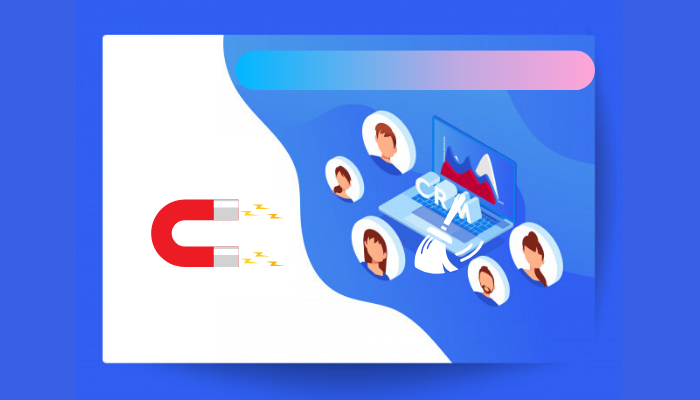 Qualifying leads is a way to generate insights to ascertain the viability of the sales opportunity. You can ask yourself if the offer is profitable for both and if at all you should sell to them. If yes, what's the best method for client retention? In a nutshell, this phase is about establishing if a business relationship between both businesses is going to be beneficial for both parties or not?
For starters, you can start asking these questions:
Is the business a right fit for the services offered by you?

Do they have the budget?

Are you talking to the right person who can make a purchasing decision?

Do they need your product or may stall the deal for uncertain time?

Are you using a referral or do they need more efforts to push them further down the funnel?
These questions will help you to narrow down your list of potential clients and focus on the ones that matter. A CRM system will help you stay on track with the development. However, it is very important to check the data that is entering into the system and deploy data scrubbing services regularly.
Meeting the clients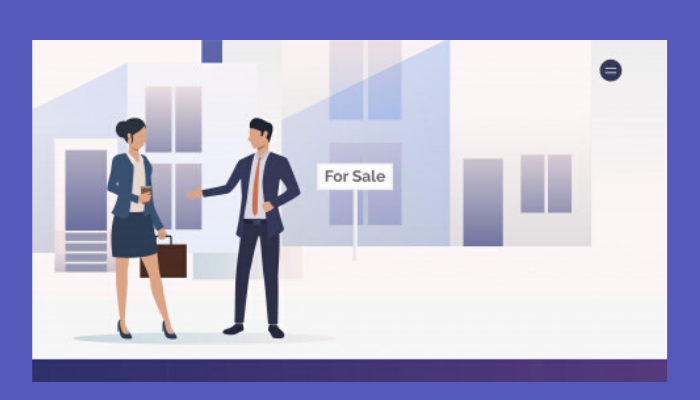 Meeting in person with clients can never lose its charm. It is still one of the best and effective ways of B2B sales. So, try to book a slot to meet them personally and talk about your business. However, make sure you are prepared, have your presentation and notes ready. Make a mental note for all the scenarios in mind and don't waste their time.
What is a good, personal B2B sales pitch all about?
Everybody loves to talk about himself. However, a B2B pitch is more about the other person, their needs and challenges and how your business and its solutions or services can help them fill that void.
A good sales pitch should include:
Once you are through with the initial conversation, don't forget to wrap up the session with a quick review of things you discussed. If you get mixed vibes from the client, end the meeting with an open communication channel along the lines that you would like to meet them again.
Sending the proposal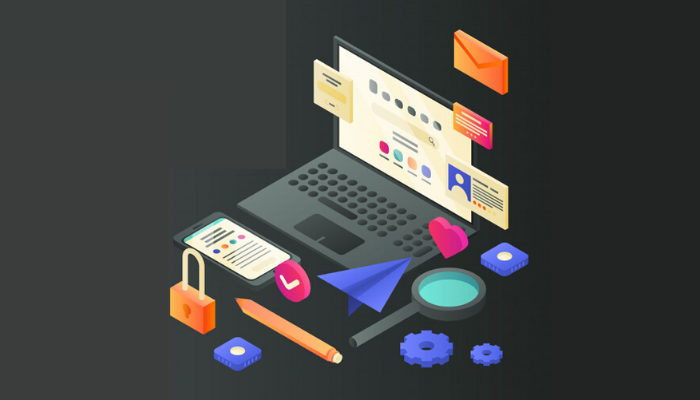 It is always better to follow up with Minutes-of-Meeting and a small presentation stack. Negotiation is an art. The pricing has to be as per the client's expectations as well as beneficial for your business to cover the costs. Please note that it is not appropriate to send them a proposal when you have met them only once. It is a tricky part of the funnel when the client can go either way if you haste. So, be honest and open with your demand and expectations concerning price and offer.
Be patient if you don't receive a response right away. Don't call or initiate a separate communication regarding the same a little too soon.
Closing the Deal
Once you have received a positive response from a potential client (read: business), it is time to create an impactful and meaningful relationship with them. The price you quote is for the value you bring to their business. Always be in touch with them, give them the information they need, follow-up with them for the information they inquire for.
So, now we have understood how B2B sales work, let's understand the nuances of approaching a B2B client, getting more B2B leads and closing the deal.
First things first – a client cares about the experience. How you perceived their business, how you made them feel during the interaction, and how you understood their needs and issues.
The first disruptor of B2B sales funnel is technology. As Millward Brown points out in his report,
"The traditional purchase funnel diagram, one which any marketer could sketch from memory, is officially dead. The singular, orderly sequence of purchase stages has been scrambled, and marketers need to conform."
This Forrester report suggests that 59 per cent of buyers prefer to search online instead of contacting a sales rep. The fact that the sales reps are still focussing on "selling" the traditional way and not helping their clients along the new path to purchase doesn't help them either.
The TAS Group report claims that more than 67 per cent of people miss their sales quota and 23 per cent of the companies surveyed for this report didn't know if their sales team is performing as per expectations and achieving their sales goal or not!
So, here's the reality bite: Sales quota isn't dead. A salesperson is still expected to achieve his sales goal and reshape on the selling model.



Tips to Approach B2B Client Successfully
Go Digital
Even if you are a traditional business, people will search you online. A business should create websites, channels and online payment methods to facilitate knowledge sharing and payments. Modern businesses prefer to search for and evaluate their business partners on social media too. This Forrester report suggests that businesses at least browse through 3-pieces of content that your organisation has online and evaluate their performance. Invest time and efforts in creating a buyer journey mapping consisting of five crucial points:
Who: 'Who' holds the decision power to authorise a purchase? You might be talking to a senior person, but at the end of the day, he might delegate this authority to a team of mid-level executive 'Who' will be using your product.
Why: 'Why' a business should take your services/ products? 'Why' should he choose you?
When: The 'When' describes the purchasing stage of a buyer's journey! It is important to ascertain this part to understand the trigger that is nudging the company to make that purchase. It will help you to understand the context of the purchase and eventually figure out the barriers that can withhold the purchase decision later on.
What: The 'What' describes the information and content you can provide to their questions. It could be digital or offline, but it should be concise, visually appealing, informative and most importantly, HONEST. It could be prescriptive content to help customers research at the right places and make a better, informed decision.
Where: Where are your targeted customers getting information from? Make sure you are everywhere! Google's recent report, "The Changing Face of B2B Marketing," explains that more than 42 per cent of B2B customers use their smartphones to look for information during the purchase journey. If your website isn't mobile-friendly, you are missing out!
Also read: The Importance of Time Management for Bloggers
Peer Recommendation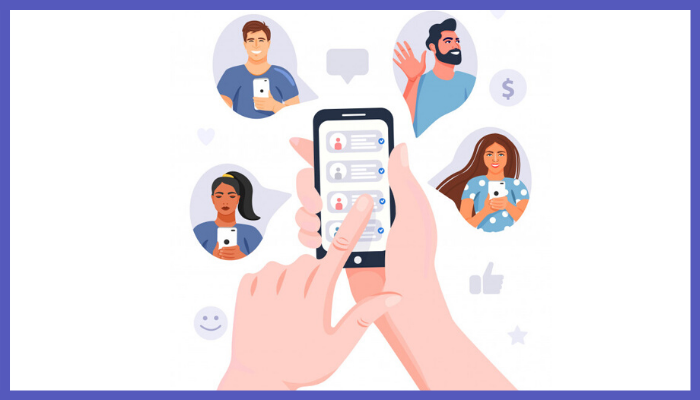 Google/ TNS and Ogilvy found out that a referral is the best way to influence a buying decision and beats other channels of communication such as a website or even in-person meeting! Word-Of-Mouth travels faster in the world of B2B marketing. A positive word of recommendation from one client can help you close another deal successfully.
A client's referral can help you cut to the chase with another client because you have become a part of his trust circle already. He is aware of your business, has an interest in your business and more likely to reach to the bottom of the funnel than the client you are cold calling. No wonder that referrals contribute to up to 50 per cent of B2B sales for a successful salesperson. A referral doubles up as proof for your excellence as a business. A referral client is less likely to push you for negotiations and is the easiest way to client retention.
Also read: What is Technology Investing: Present and Future
Don't just sell it. Explain.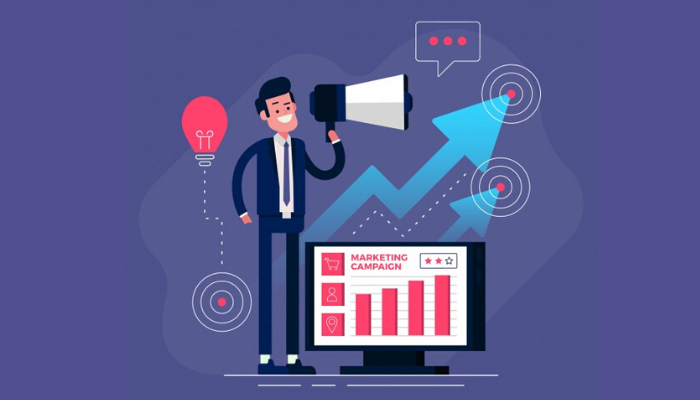 Nobody wants a door-to-door sales pitch. It is time to adopt a consultative approach to B2B sales. The best way to do is to teach them. Go for a "How To" approach and go deeper into "Why!" Look for and devise different ways to tell them why they need you and let them make a well-informed purchase. Rather than selling your product, be the spokesperson of your business that works as a solution and enabler.
Having prescriptive content and information such as webinar, infographics and blogs also makes selling easier. The decision-makers are more informed and more involved in the process than they were two years ago. This study by Harvard Business Review explains how the average of stakeholders has increased to 6.8 from 5.4 in just two years, which implies that an average salesperson has to spend 2X time to pursue a B2B lead and close the deal.
Also read: How to Get more Clients for your Business
Create a Balance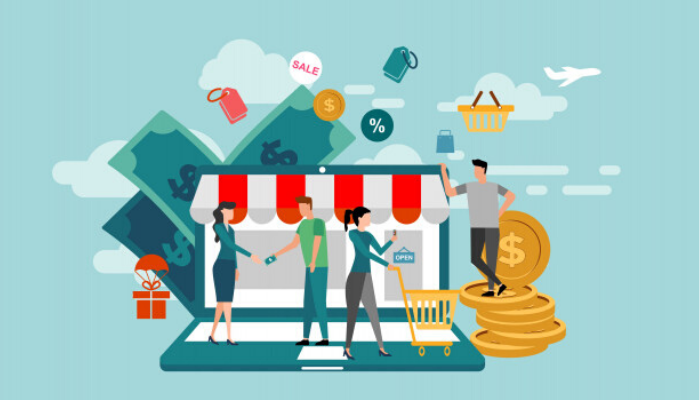 Barry Schwartz's "More isn't always better," explains how more doesn't always mean great! A salesperson shouldn't focus on the greater pool with the least possibility of closing the deal. Besides, having more customers means more questions, more deliberation resulting in a lengthy purchase cycle. Pursuing unqualified buyers will waste your time and eat into the efforts that you should be spending with the customers that are more likely to convert. This is why spending time on qualifying the leads and finding the right people to sell is more important than ever!
Give them options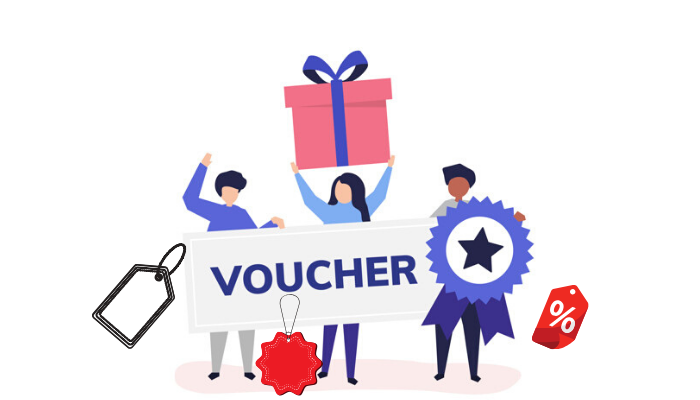 You don't have to spoil them with choice, but getting an array of variety is always appreciated. It is the time of personalisation and hence, you can work towards different features and price-points best suited for a client and business. If you don't have that, the client will fish for a company that can offer them a package, which is more flexible, has options and better price. Nobody wants to pay for features that aren't of much use for them. Giving them a choice to personalise your package implies that you understand their business and can address the challenge faced by the company.
Above all, it is important to keep an open and positive mindset and not deter from the challenges. It is easy to give in to the pressure and have your mind fixed on numbers- however; you will do much better if you focus on creating an experience for your customers and yourself. Have the right attitude- treat your clients like a person instead of a number or just another row in a spreadsheet- and you will do much better in this quarter!
Why don't you tell us more about your B2B marketing tips and tricks in the comments? We are all ears!