Top video editing tools for marketers in 2020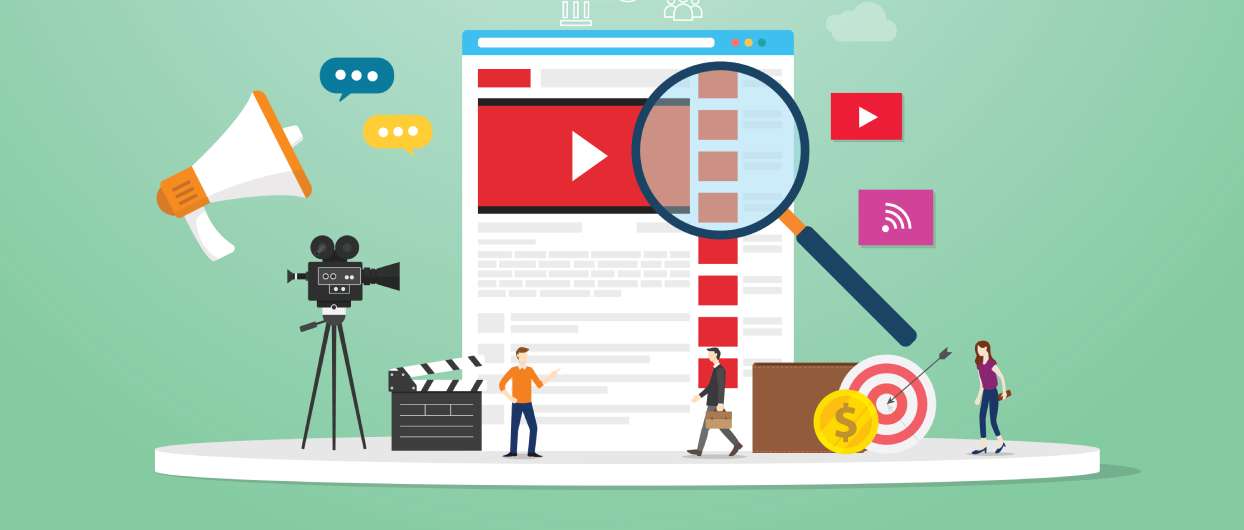 Video marketing is now the most efficient content type to drive organic traffic to your website and gain niche followers on social media.
As a result, businesses and marketers are constantly creating compelling, informative, and funny videos to target their niche audience.
Also, detailed information about influencers show that they are increasingly using video content to make more money or even sell their accounts at higher prices. That's why video-sharing platforms are among the most popular sites/apps among users.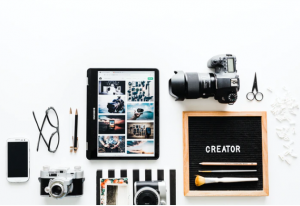 On the other hand, search engines usually rate the pages covering video content higher. So the importance of using videos in your content marketing strategies is clear.
Although you can easily make videos by your smartphone, creating compelling videos for marketing is not an easy task at all and not all businesses can afford to do it. Fortunately, there are numerous useful tools out there that help you edit your videos to get maximum attention.
Here are top video editing tools for your marketing campaign:
1. GoAnimate
GoAnimate is one of the best video creation tools available for creating professional-looking animated videos.
This video tool provides amazing features like drag & drop for picking multiple background settings, assigning dialogs to characters, etc.
Unlimited space for hosting, downloading, and video creation is another fantastic feature of this software. Character builder, audio sweetener, lip synchronization, visual stimulation, and many other capabilities have made GoAnimate a must for every content marketer.
2. AVS Video Editor
AVS Video Editor is also among the best tools for video marketers covering various video formats and sizes.
This tool lets you edit your videos by many useful functions such as trimming, splitting, cutting, rotating, merging, and mixing them.
This video editor also allows you to apply over 300 video effects on your videos. You can also insert menus, audio, text comments, subtitles, and stabilize shaky videos with AVS.
3. Adobe Premiere Pro
When it comes to software development, Adobe cannot be easily ignored. Video editing tools are no exception and Adobe has a special offering. Adobe Premiere Pro is a paid platform with different packages for various video editing features.
Adobe Premiere Pro is available on Mac and Windows and this compatibility is useful for professional stuff. Covering various formats of videos and audios, this tool is one of the most popular apps among users.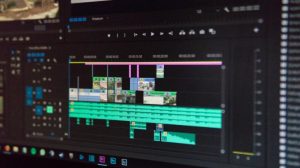 4. Wideo
Due to its easy to use interface, Wideo is one of the most preferred video editing tools in the world. It provides you with lots of cool features that make it fast and simple to process making images, audios, and animations.
This tool offers various templates that are best for marketers to boost campaigns on social media. ROI and productivity can dramatically increase using Wideo so it is a must for your content strategy.
Customized email campaign videos are also another feature of this tool which is best for CTR.
5. RenderForest
This is a cloud-based platform best for the creation of YouTube intro videos, typography, animations, promotional videos, music videos, experiential marketing invitations, wedding or travel slideshows, infographics, and much more.
You can easily create free videos that include the watermark of the brand. You have also the chance to choose from numerous templates to include directly in your images. These templates are useful for various applications like marketing, educational, personal, and professional purposes.
6. Magisto
Video automation on social media is of paramount importance these days. Fortunately, apps like Magisto are available to let you make amazing videos without ever leaving your smartphone.
You can easily choose your video editing style from various available options and include your own pictures and video clips in them. Adding music to your videos is also another feature of this tool which is available for both iOS and Android users.
7. Hyperlapse
Hyperlapse is developed by Instagram to let you compress videos and convert them into short, hyper-speed videos. You can then easily upload them on your own Instagram account or Facebook Page.
The app will show you the length of the edited video to let you compare it with the original video in real-time. This is a fantastic feature to reach a suitable video length for posts and stories.
8. Wondershare FilmoraGo
Wondershare Filmora is a perfect option if you want to start with the basic functionality of video editing. Of course, you have the chance to get more advanced as you keep up going with the app.
Wondershare Filmora works great for Instagram, although it's suitable for various sites. Filmora is available on both Windows and Mac computers, while the company's smartphone app FilmoraGo is free to download on both iOS and Android devices.
9. InShot
If you just want to edit a video without any fancy collages and splicing, InShot is a perfect choice. This is a handy app that lets you cut, accelerate, or add music and filters to your videos.
It might seem so basic, but with that comes a high ease of use with various filters to change the style of your video.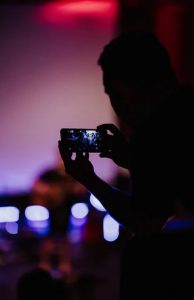 10. WeVideo
This is another cloud-based video editing software that is becoming increasingly popular among users.
WeVideo is based in the US. offering some advanced features including audio editing capabilities, a commercially licensed music library, and the ability to share 4K resolution videos.
One major drawback of WeVideo is that you only get 10 GB of cloud storage. If you do a one-off video, that's fine. But if you're planning to edit multiple videos, you'll definitely need more space. The free version also puts a WeVideo watermark on your videos, which isn't ideal.
Takeaway
Video content plays a crucial role in digital marketing these days and you can't ignore it in your strategies. Being creative, fast, and transparent in your videos are keys to reaching maximum engagement rates.