Short term Online Courses to Get a Job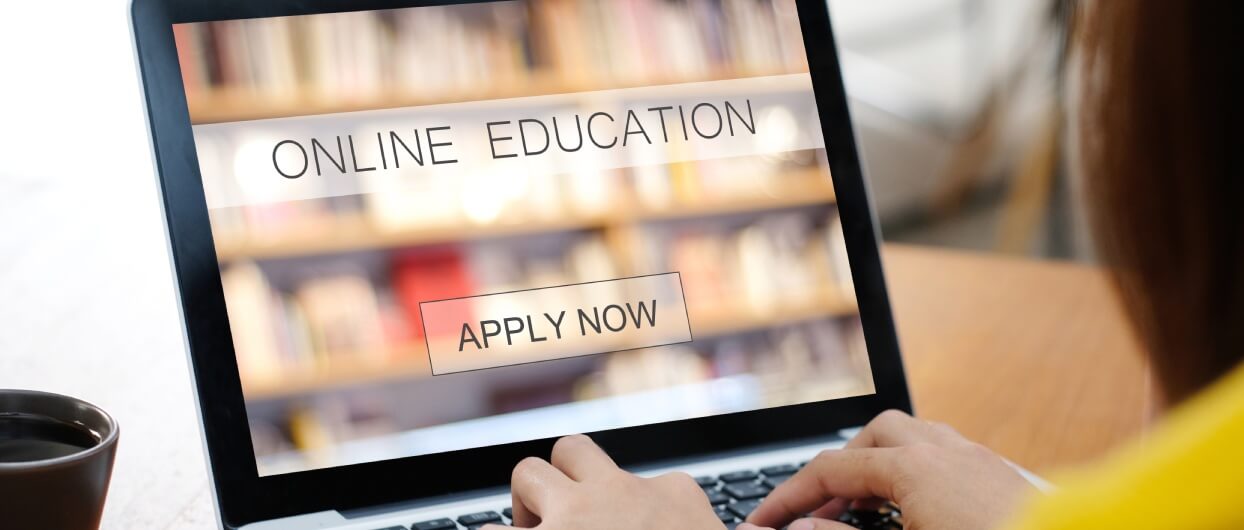 what are short term online courses to get job?
We all know that it's an internet world. We can't imagine our life without internet but internet is not only a way of entertainment, it's also a way to get a best short term job and highly salary paid job. The best online platform gives you freedom: the freedom to spend more time teaching and selling. not getting stunk or dealing with issues.
Choose a best online course with best future to be successful. you need to be able to create organize and deliver your course content easily. In this blog we discuss about Short Term Courses to get job and highly salary paid job. Surprise! But it's really true, let's know, which one job is suitable for you and how internet will help to you get this job.
How short term online training courses are beneficial for you
You do not even need to go anywhere to the Internet world, you can earn millions of rupees from your home. All you need is an effort that can help you live a good life. It is not only for some time, you can also see your future in it. Today's time is digital. And in the coming time it will regain the whole world. short term online course get job in a limit time and you can more improvement in your skills from online training courses.



Here are my choices for the short term online courses with high salary
1. Networking online course
Eligibility: Graduation/Ungraduated
Skills Required: Computer Savvy, Internet, Aptitude and Logical Mind
Expected Salary: Rs 40,000 to 50,000 ($700)and Certification
Networking is best online course to get job in short time. Networking has become one of the most attractive career profiles among candidates. From the basics of Routing and Switching to Cloud Networking, the advancements happening in the networking domain are beyond one's imagination. Best Networking courses mentioned in this blog post can provide conceptual knowledge and also develop skills required to build, maintain and troubleshoot the network.
Computer networking courses are commonly offered at both the undergraduate and graduate levels through certificate and degree programs in computer science and information systems, computer networking technology, and electronics and computer technology. We can get a chance to work in a good company. IT company has very good lifestyle. Networking people have a great demand in companies and also have a future.
Skills you will gain:
The computer network is the basis of the Internet. Any company with a website eventually needs someone with a solid understanding of computer networking. By doing this course you will gain knowledge of LANs, WANs, hubs, switches, network architecture and protocols to enhance your resume and employability.
Here are the Top 12 Networking courses which will help you to be a certified Network Professional.
Routing and Switching
CCNP Routing and Switching
CCNA Security
CCNP Security
CCIE Collaboration
CCIE Security
CompTIA Network+
Certified Ethical Hacker
F5 Technology Specialist
Checkpoint CCSA
Checkpoint CCSE
Palo Alto Firewall PCNSE
2. Web Designing Courses:
Eligibility: Graduation
Skills Required: Computer Savvy, Aptitude and Logical Mind
Expected Salary: Rs 20,000 to 50,000($700) and Certification
If well know about photoshop. Photoshop is best Short term Online Course to Get a Job you can get a job and job in a Top rated company. Web Design company requires designers to create graphics, typography as well as images which are used only on the World Wide Web. While creating any design, web designers need to maintain balance between creating a good design as well as the speed and efficiency for the webpage/ website. Web Design is a specialisation of the design stream. Web designers use many tools in order to perform the tasks allotted to them.
Web Designers are known to use both vector as well as raster graphics to create their design prototypes. They also use HTML, CSS, WYSIWYG editing software, mark up validators, etc., to create design elements. Candidates who want to make a career in the field of web design can pursue an undergraduate or postgraduate course.
Skills you will gain:
It seems as if anyone can make a webpage. But what if you actually want to understand how the page was created? There are great textbooks and online resources for learning web design, but most of those resources require some background knowledge. You gain after web designing short term online course like as Web Design, Web Accessibility, Html, Html5
Top 18 Web design courses are listed here which will help you to be a certified web designer Professional.
Sketching & Drawing
History of Art & Design
Information System Design
Introduction to Graphic Design
Introduction to Graphic Design
Introduction to Graphic Design
NET Framework
Visual Effects Creation
Flash Action Script
Design Fundamentals
Visualisation Techniques
User Interface Graphics
Introduction to User Experience Design
The Script Language
Internet Programming with ASP
LAB ASP and ASP.NET
Image Graphics & Designing
Adobe Photoshop
3. Search Engine Optimization (SEO) Course:
Eligibility: Bachelor's Degree
Skills Required: Basic knowledge of Computers and Internet
Expected Salary: Rs 20,000 to 40,000($550) and Certification
SEO is the best online training courses in our IT industry. SEO training for social media managers, executives and entry-level employees. This SEO training course is online short term marketing training and online training course, you need to get found through Google and increase site traffic. The ability to conduct Google SEO programs is a very valuable skill in today's job market.
The best part about being an SEO professional in today's world is that you can choose to either work as part of an established organization or also pick up projects directly from clients on freelance basis. As far as the courses are concerned; many new institutes who train SEO professionals in the art of Search Engine Optimization have come up in all major cities across the country.
Skills you will gain:
Let us understand how. How does google algorithm work and how indexes it? How can we get top ranking to a website? And how to improve content quality. What do we have to do to get myself to the first search page? Create influencer relationships and collaborations and analyze data to see which content gets the most shares.
Also read: WhatsApp will bring Stories Ads in its Status Product in 2020
4. Programming Language courses:
Eligibility: Graduation in Information Technology / Computer Science
Skills Required: Coding(C, C++, HTML)
Expected Salary: Rs 40,000 to 50,000($700) and Certification
This course is an introduction to the fundamentals of programming languages and many industries provide online training course. Concepts include how to specify and process valid strings, sentences and keywords like integer, character, float and functions Oops concepts etc. At present we all know that a software application plays a huge role in our daily life be it in office, at home or anywhere. So, it is not surprising thing that a high demand rises in world of software engineer. For became a software engineer you might consider Programming Language Course.
Skills you will gain:
Recursion Higher-Order, Function Pattern Matching, Functional Programming
Top Most 10 Programming Languages that you can learn: –
JavaScipt
Python
Java
C/CPP
PHP
Swift
C#(C-Sharp)
Ruby
Objective-C
SQL
5. Content Writing Courses:
Eligibility: Graduates/Undergraduates
Skills Required: Basic knowledge of English language, Creative mind
Expected Salary: Rs 15,000 to Rs 40,000($600) and Certification
The word "Content" means particular information about any single topic. Content Writing is "writing with a purpose." We write content to express, inform, entertain, or persuade readers. In professional content writing, we write different types of content for clients, give them all information about all topics like Health, Technology, Fashion, Current Affairs, Stock Market etc…
Today, there is a huge demand of professional's content writers who specialize in different genres or platform specific writing. So, today you would find jobs that are specially targeted for marketing content, SEO content, Viral Content, Video Script Writing and many more.
Skills you will gain:
In this course, you will learn the main strategies content marketers use to gain and retain customers. In particular, you will learn how to develop, organize and implement a content marketing strategy. In this short term online course and online training course, you learn and gain like this Management, Content Marketing, Copywriting, Writing.
6. Animation Courses:
Eligibility: Graduates
Skills Required: Creativity, Story Boarding, Basic Computer Knowledge
Expected Salary: Rs 25,000 onwards($400 onwards) and Certification
If you loved cartoons as a child or even as an adult, then Animation Courses is something that should definitely interest you. It is the use of art and technology to bring images to life, by implementing design and computer software.
Art directing, graphic design, video game design, 3D modelling, film and video editing, and stop motion animation are just a few. Animation is the technique of using successive drawings or other art to put on movement. A course in animation may cover many styles and techniques of animation, from traditional line-drawn art to CGI, and the techniques involved.
Skills you will gain:
Examples include enhancements to the graphical user interface, authoring tools for 2D drawing and 3D animation, and interactive computer aided design systems. Enriched live performances and course assignments will give you insights and skills to design and implement such tools for your problems.
you can learn these skills like this 3d computer, graphics, Algorithms, Robotics, Computer Graphics (CG).
7. Ethical Hacking Course:
Eligibility: Bachelor's degree in IT or Computer Science
Skills Required: Excellent Code Cracking Skills
Expected Salary: Rs 40,000 to Rs 60,000($750) And Certification
Ethical Hacking is an authorized practice of bypassing system security to identify potential data breaches and threats in a network. Ethical hackers are hired by organizations to look into the vulnerabilities of their systems and networks and develop solutions to prevent data breaches. Consider it a high-tech permutation of the old saying "It takes a thief to catch a thief."
Ethical hackers aim to investigate the system or network for weak points that malicious hackers can exploit or destroy. Ethical hackers are basically an army of keyword warriors who keep the internet safe and protect confidential information of people, companies and even governments.
Skills you will gain:
This specialization in intended for IT professionals, computer programmers, managers, IT security professionals who like to move up ladder, who are seeking to develop network system security skills. Cyber Security Engineer, IT Security Analyst, and Cyber Security Analyst.
Also read: Future of Trading in Next Generation
8. Voice Modulation Course:
Eligibility: Graduate in Mass Communication / Class 12
Skills Required: Creativity, Excellence Voice
Expected Salary: Rs 25,000 to Rs 40,000 depending upon the project(&700 and more) And Certification
Modulation is when you control or adjust something, like when you lower your voice to a loud whisper in order to make what you're saying more dramatic and mysterious. The noun modulation has several meanings, including a change of key in music or of the sound of a person's voice.
Voice Modulation Courses can help you turn a singer, theatre artist or the best of all voice-over-artist. lack of awareness about this job in the market means very less competition. So, if you like making funny sounds or just love to hear yourself, do consider voice modulation courses.
Skills you will gain:
Apply communication principles and techniques for in-person and virtual teams
Use a science based approach to create impactful presentations
Refine your communication style to better persuade and influence others
Run more effective and impactful meetings
9. Pay Per Click (PPC) Course:
Eligibility: Graduate
Skills Required: Basic computer skills, internet
Expected Salary: Rs 40,000 to Rs 50,000 or depending upon the project(&700 and more) And Certification
PPC stands for pay-per-click, a model of internet marketing in which advertisers pay a fee each time one of their ads is clicked. All of these searches trigger pay-per-click ads. In pay-per-click advertising, businesses running ads are only charged when a user actually clicks on their ad, hence the name "pay-per-click."
PPC is online advertising market through this all big brand like Flipkart, Amazon, Myntra, Swiggy, Zomato are given own add through Google, Bing, Facebook, Instagram. PPC is surely something that should be on radar of students as a job-oriented short-term course that can provide instant results and good salary packages.
Skills you will gain:
Understand the major advertising platforms, including: display, video, audio, sponsored, native, social media, search and programmatic.
Execute tailored digital advertising campaigns on: Google Ads (Search), Facebook, Instagram, Twitter and Taboola.
Interpret ad performance metrics for most popular advertising types and develop measurement plans for a business given an objective.
Earn the Google Ads Search Certification.
10. Graphic Designing Course:
Eligibility: Graduation in any stream(3 or 4 years)
Skills Required: Creativity, Basic Computer Skills
Expected Salary: Rs 20,000 to Rs 40,000 ($600 onwards) And Certification
Graphic design is short term online course get a job. Graphic design is the craft of creating visual content to communicate messages. Applying visual hierarchy and page layout techniques, graphic designers use typography and pictures to meet users' specific needs and focus on the logic of displaying elements in interactive designs to optimize the user experience.
Graphic design is a multiplicity of courses in different design industries, such as fashion design, interior design, multimedia, industrial design, visual, sound, and graphic design. As for the career opportunities are concerned you can be hired as a Creative Director, Logo Designer, Visual Image Developer, Interface Designer, Art Production Manager in any company.
Skills you will gain:
Appreciate the study of design layout and conceptual elements concerning design projects.
Analyze basic design concepts to apply in the professional setting, including typography, color theory, image selection, and layout best practices.
Design foundational creative projects, including business card, brochures, ads, websites and manuals.
Discover techniques for working and communicating with graphic designers and other creative professionals.
Final thoughts
For the first time, My personal opinion might you choose any online training course because its very affordable and deliver a wide range in the future in a short time.
Like, remember that one time you wanted to learn photography but couldn't because,"Where's the job security in this?" Or when you were really passionate about writing a book but were clueless about where to start? All the questions like this will come in your mind. But you have to move towards your future. Any course can you take for your beautiful future