6 Proven Strategies to Monetize Your Mobile App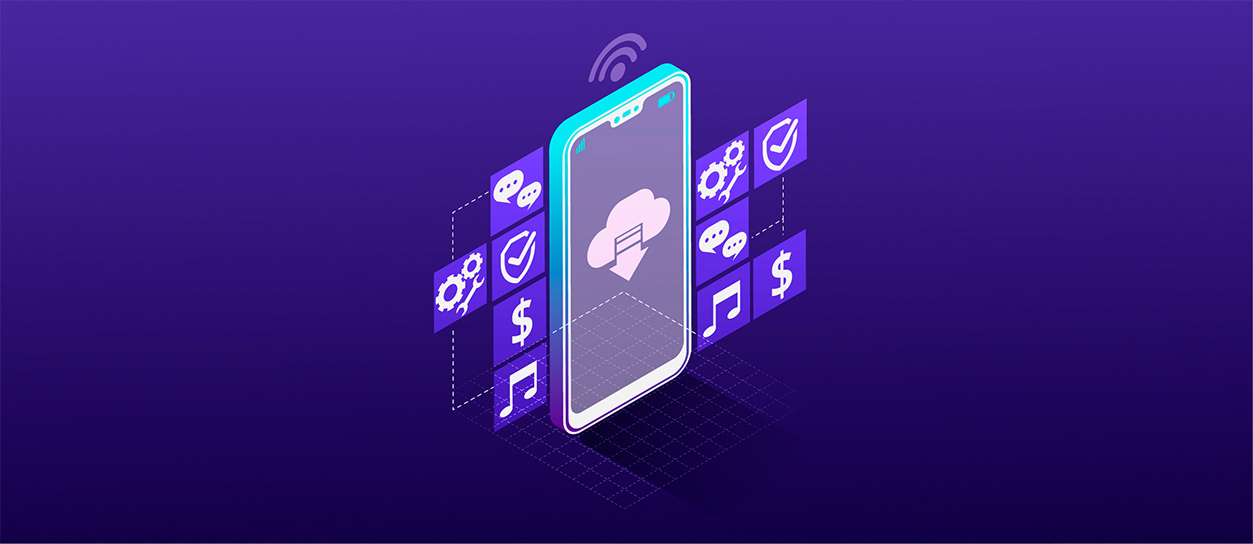 Mobile apps have become a part of everyday life with the advent of smartphones and similar mobile devices. We've all come to love the process of downloading new apps, and admittedly free apps are better than paying to download an app. If you are a software developer, have hired a developer, or are an app entrepreneur, you've probably created an app of your own already. It's no surprise that you're looking to make some money from your app idea, and/or reimburse funding costs.
1. Advertising
Advertising is perhaps the most well-known strategy of producing cash from a mobile app. We've all seen display ads from time to time when using our favorite apps. This is a proven way to generate income from your mobile app. Although effective, many users would prefer not to use apps that have too heavy of advertising. This is where you should consider moderation and user experience in the equation. Too many advertisements may deter people away from using your app, and towards non-advertising competition.
2. Freemium Model
The so-called "freemium" pricing model is another excellent strategy to generate money from your mobile app. The word itself is an assimilation of the words free and premium and it means that there are two options for your app's user to choose from. The free option is commonly limited in functionality or offers a less than desirable user experience, whereas the premium option grants full, ad-free, access to the app in exchange for payment. Many highly successful apps for both iOS and Android use this business model. For example, music streaming app Spotify, offers a free version of their app to users at no charge, yet the free version is littered with adverts. Similarly, Slack, the most popular business app of all time offers users a free version to users. This is an easy way to get users to try your product for long enough to like it and get accustomed to it.
Also read:
Why should You Elect India for Mobile App Technology
3. White Labeling
A white-label app is an application built by a white or private label app development company and rebranded and resold by other businesses. This type of process is generally reserved for mass-produced relatively generic apps. For example, ride sharing apps such as Uber and Lyft are all the rage these days. Because of this popularity, taxi companies are in high demand of the same technology that these ride sharing apps use. Therefore, taxi companies seek out white label app development companies to purchase licenses from in order to use Uber-like mobile apps. If you are an app entrepreneur, white-labeling can be a very lucrative way to monetize your apps.



4. Paid Apps
Initially, when app stores were just launched, mobile apps were all paid and that was the only way to monetize apps. If you take a look at the chart below, you will find that over the course of the past decade or so, various other methods of monetizatio0n such as advertising and in app purchases became more and more popular. The paid model is the basis for the iOS App Store App Bundle concept that allows consumers to purchase a number of similar apps from the same developer at once. This strategy is an excellent way to generate a substantial sum of funds from your apps if you have several similar apps that you are offering.
Also read:
Leak Suggestions: What to Know About Upcoming Apple XI
5. Sponsorships
There is one type of monetization strategy that is often overlooked by app marketers. A sponsorship entails finding a single advertiser to achieve all of your app revenue generation potentials. If your app has a high user base, in a nice community, you may be able to find a sponsor looking to reach that target audience. You can offer sponsors in-app advertisements, a welcome splash screen, and sponsored push notifications. These are all ways to reach a target audience that can be potentially very valuable to a sponsor.
6. Crowdfunding
If you have an idea for an app, but don't yet have any funding, consider submitting your idea to crowdfunding sites such as Kickstarter, Indiegogo, and GoFundMe. These sites generate a very high number of successful ventures through crowdfunding efforts. Essentially, the app creator pitches their idea to thousands of people, and they can choose to support the venture capital needed to make it a reality. Some notable examples of highly successful crowdfunded projects include Oculus VR Headsets, Pebble Wearable Devices, SkyBell Video Doorbell, and the Tile App Locator.
Conclusion
In closing, if you're an app marketer looking to monetize your app, there isn't a one-fits-all solution. Rather, is highly depends on what your goals are and what you're looking to achieve with your app. Take some time to research your competition to get an idea of what has worked historically and then make informed decisions accordingly. If you're looking for mobile app development services, check out Chetu, the leading provider of custom app development services.