Top 6 Linux Firewall Software of 2019 for Protecting Your Linux System and Server
Introduction of firewall
A firewall is a collection of rules. When a data packet moves into or from a protected network area, its contents (specifically, data regarding its source, goal, and the protocol that it intends to utilize) are analyzed from the firewall rules to find out whether it ought to be allowed through. Here's a simple example: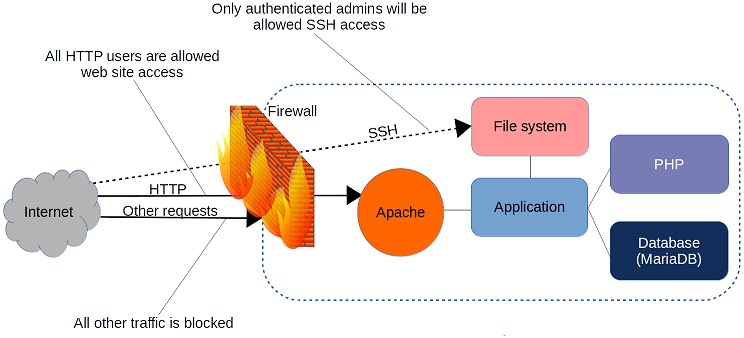 Basic of Linux
To play an important role in Linux system administrator, ensuring the security of the Linux systems or network infrastructure plays an important role. For build sound security management, you have to use certain rules in Linux firewall. This Linux firewall rules control and manage incoming and outgoing network traffic and only permit legitimate connection between internal and external network.
Linux is bassically associated as being an operating system for coders and programmers.
Linux distros will frequently arrive with a basic firewall bundled with that. Frequently this will not be active by default will have to get activated.
Additionally this will probably be the normal Iptables provided, although less experienced users might struggle with this. UFW – Uncomplicated Firewall can also be bundled with some distros, and intends to make the process easier.
But there are distros and applications out there which may cater to the more better user and also the experienced one, which makes it simpler to set up and configure a firewall which is appropriate for your requirements.
Some, such as ClearOS build it into the operating system as part of its protection attention, but many other choices are applications that would like to block rogue IPs, monitor ports, and stop otherwise stop bad packets from interfering with your machine.
For many home users there are not many actual settings which have to be customized, so easy apps may be more popular, but for anyone seeking to control their machine for a server, added controls and advanced control options will have a tendency to be the more welcome.
Related: – How to Secure and Speed Up Your Linux OS PC
Top 6 Linux Firewall Software
ClearOS is the best Linux software and provides best features:-
User-friendly
Expands to suit your needs
Smart looking distro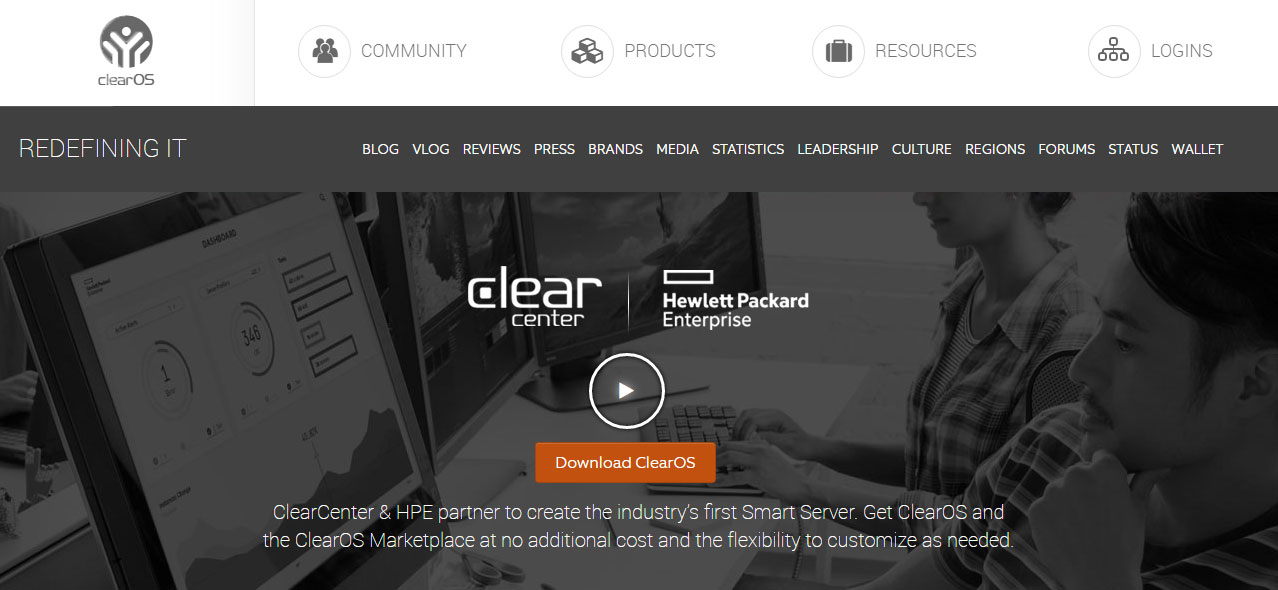 ClearOS is by far the sleekest and best looking firewall distro inside this roundup. It is obvious that many of time and attention has gone into creating the interface.
Because most anti virus distros are composed for the geek, it is wonderful to find a refreshing shift in what appears to have become the de facto standard of 'cobble it together and consider the interface later'. This said ClearOS will operate quite happily and easily from the command line to get more sophisticated users.
The installation is painless and takes approximately 10 minutes to complete. You are given the option to begin in Public Server or Gateway manner, based on the way you would like to utilize ClearOS.
Once done, reboot and you will be given all of the information you will need to access and manage your new firewall . Everything is simple — it is obvious that a great deal of thought has gone into creating ClearOS as easy as you can.
When you've completed the setup and got the website admin system, it will not take long to familiarize yourself with all the many settings and attributes of ClearOS since the distro supplies 'Getting Started' assistance as soon as you log into the interface. Setting up firewall rules is fast and painless, as is a lot of another configuration.
The most pertinent quality of ClearOS is its usability, but this distro is about far more than simply sleek looks. It packs in lots of features too — not only does this give you a simple, clean way to control a firewall, but it also empowers the inclusion of additional services to your system.
In general, ClearOS is a potent distro. As it is available in both complimentary'Community' and compensated 'Professional' variations, it is ideal for both personal and businesses.
A IPCop firewall that provides a lot of details about your network setup and give easiest ways
Delivers effective protection
Provides plenty of info on your network
Interface doesn't look great
This distro, although completely different from IPFire, utilizes a very helpful colour-coding scheme very similar to this latter, so as to represent various connections. Green is for LAN, crimson for the web, orange for DMZblue for wireless customers.
IPCop was originally a branch of Smoothwall (which we will also cover afterwards) and was subsequently supplied from the IPFire team as upgrades on IPCop are few and far between. The latest variant (2.1.9) premiered in February 2015.
Installation is relatively simple, however there are a number of wildcard questions thrown to the mixture. Although these can mystery the novice user, requiring the default options will not lead to any problems unless you've got a very special network configuration. Among the chief benefits of IPCop is the setup image is quite small (approximately 60MB) and may be copied on a DVD or flash drive.
IPCop's net interface seems clunky, although our tests demonstrated that this was only psychological, as it was really amazingly responsive. But aside from the 'real time' charts that Smoothwall supplies, IPCop provides much more info about your LAN installation, also about the functioning of the firewall itself, like a record of those links which are now open.
The Firewall also offers a 'caching proxy', so you can cache frequently accessed pages everywhere.
IPCop does a fantastic job for a firewall, providing lots of information regarding traffic in your system, and while it may not be the prettiest distro on earth, it does exactly what it is intended to do.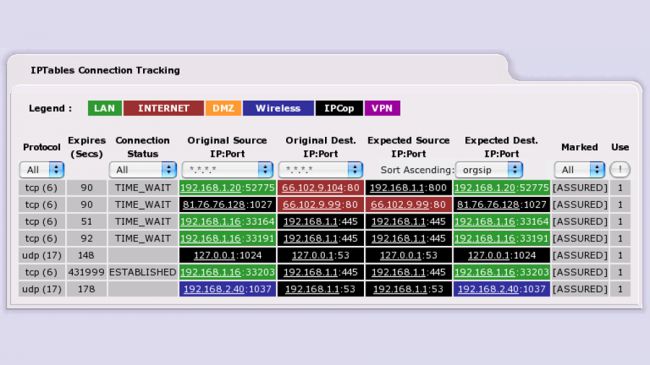 OPNsense is an easy-to-use open source firewall:-
Feature-packed
Weekly security updates
OpenVPN support
OPNsense is a easy-to-use open source firewall according to FreeBSD 10.1 to make sure long-term support. Clearly enough, the job's title comes from the words'open' and'feel', standing for: 'Open source is logical.'
The OPNsense project started out as a branch of the established firewall pfSense in January 2015. The group maintained their motives for forking the job proved partially because of the sort of license pfSense utilized at the moment, and partially because they thought they could produce a more stable firewall.
OPNsense provides weekly security upgrades so can react immediately to threats. It includes many advanced features you would normally find only in commercial firewalls for example ahead caching proxy and intrusion detection. Additionally, it supports using OpenVPN.
OPNsense incorporates an extremely wealthy GUI written in Phalcon PHP that's a true joy to use. Besides becoming more attractive than pfSense's port, OPNsense was made partially on account of how the group believed that the graphical interface should not have root access, since this may lead to safety problems.
The GUI includes a very simple search bar in addition to a brand new System Health module. This module is interactive and gives visual feedback when analysing your own network. You may also export your data into CSV format for further investigation.
This is a potent type of Deep Packet Inspection where rather than only obstructing an IP address or interface, OPNsense can scrutinize individual information packets or links and prevent them before they get to the sender if needed. OPNsense Also Provides LibreSSL over OpenSSL.
You can download OPNsense here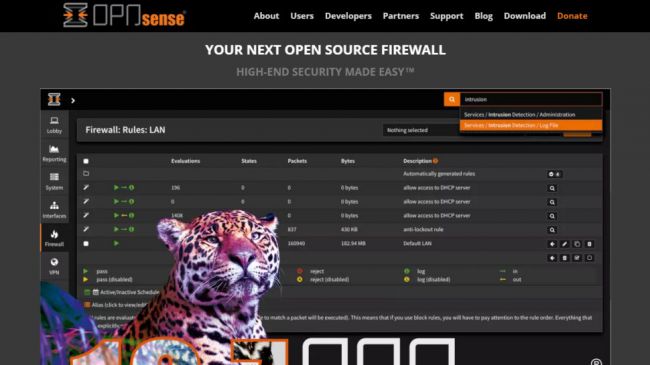 IP fire simply use firewall with better advanced features:-
Simple to set up
Serious security chops
Nicely lightweight
IPFire is a Linux firewall distro focusing on user-friendliness and effortless installation without compromising your safety, supporting some helpful features like intrusion detection.
IPFire is specially made for men and women that are new to firewalls and media and may be installed in minutes. The setup procedure permits you to configure your own system into various security sections, with each section being colour-coded. A green section is a secure place representing all ordinary customers connected to the local wired network. The red section reflects the world wide web.
No visitors can pass from crimson to any other section unless you have configured it that way in the anti virus. The default installation is to get a device with two network cards with a green and red section only. But during the installation process you might also employ a blue section for wireless links and an orange one called the DMZ for almost any public servers.
Once setup is complete, you can configure better and further options and add-ons through an intuitive web interface.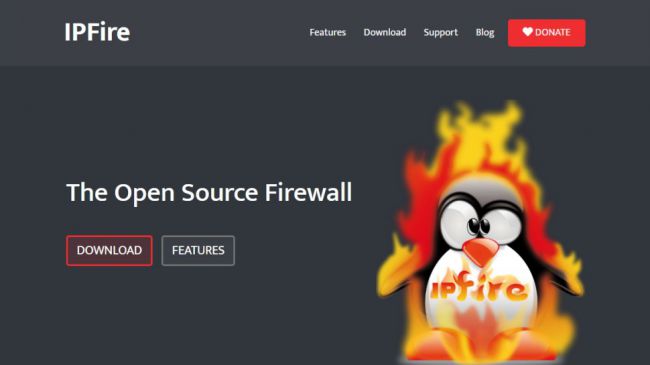 The most important firewall distribution here:-
Clean interface
Feature-rich
No non-firewall extras
Much like OPNsense, pfSense relies on FreeBSD and made especially to function as a router and firewall. As we have mentioned previously, the fork between both of these jobs was contentious and pfSense nevertheless has many loyal users. Upgrades are published Rs.
This distro runs on a variety of hardware but now only supports x86 architecture. The web site includes a useful hardware manual to permit you to pick a compatible device.
The installation is done from a command line but it's easy. You can choose to boot from either a CD or USB drive.
The installation assistant will request that you assign ports through the setup, instead of once you have booted to the internet interface. It is possible to use the auto-detect attribute to work out that network card is that.
The firewall includes a few built-in attributes, including multi-WAN, Dynamic DNS, hardware failover, and unique procedures of authentication. Contrary to IPFire, pfSense has a characteristic to get a captive portal, where all DNS questions can be solved to one IP address like a landing page for a people Wi-Fi hotspot.
This distro has a clean interface and is extremely easy to use. Once more, as it is based on BSD, a number of the language used is confusing, but does not take long to get to grips with.
PfSense is perhaps the very feature-rich firewall distro on the market, but drops down because of a scarcity of non-firewall-related added capabilities. If you are only after a very simple firewall, then you can not go wrong by selecting pfSense, but should you require anything beyond that simple operation, you might wish to think about one of the other distros.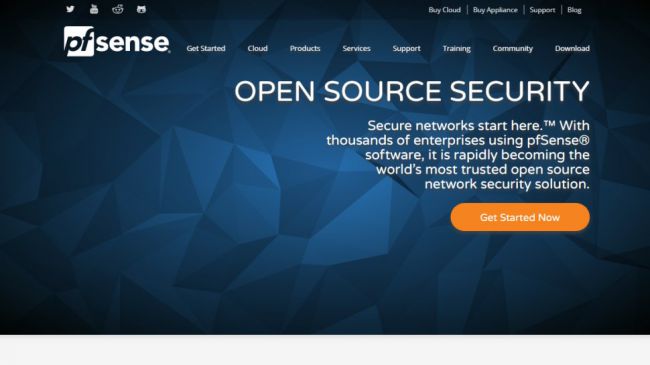 A best necessary firewall that's commendably user-friendly:-
Easy-to-use
Offers compatibility with older hardware
Short on advanced features
Smoothwall Express is most likely the most famous firewall distro. To examine this, we did a fast survey of 20 Linux geeks, asking them to mention a firewall distro. 19 of these came up with Smoothwall first.
The installment of Smoothwall Express is text-based, however you do not have to be knowledgeable about the Linux console and it is all pretty straightforward. You might prefer to download or print out the setup guide to help you through the installation procedure. So as to do this you will want to create my smoothwall profile.
Developer is earmarked for people who really need to work on communicating the Smoothwall job. Express is a stripped-down model of Smoothwall that guarantees maximum compatibility with old hardware.
Unless you've got an extremely special network setup, you can generally accept the default choices.
The online control panel is straightforward and easy to comprehend. Smoothwall Express does not offer much in the way of additional features, but will not enable you to have another account to command the major link, which is particularly beneficial when you're utilizing submersible, together with its caching web proxy support.
Among the advantages of Smoothwall Express is the ease it provides when conducting internal DNS — incorporating a new hostname requires just a couple of seconds. Assigning static IPs and allowing remote access is also achieved with a couple of mouse clicks.
The sole difficulty we discovered during testing was that delegating static DHCP lease missions requires one to click Insert followed Save, and it's not particularly obvious you need to execute the next step.
You can download Smoothwall here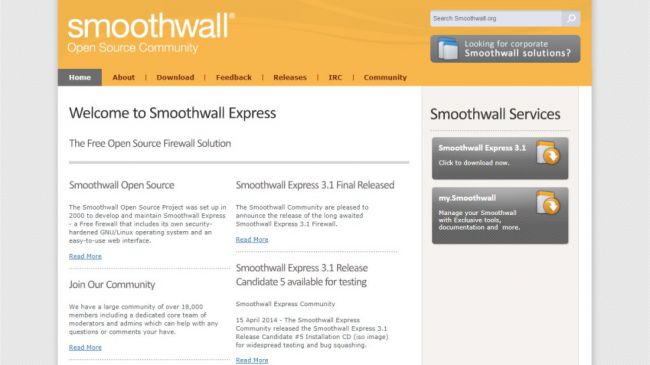 Conclusion
Selecting the proper firewall distro is mainly determined by your particular needs, but whatever they might be, getting security from your firewall is merely a matter of common sense given the great number of threats online nowadays. Nevertheless, besides basic security, once your firewall has been set up it may also be valuable to have a couple of added features for good measure.
The winner
For us, though, a box at the corner which is not used to its entire scope is a box that is wasted. That is the reason why we prefer using virtualisation, where the firewall may operate as a virtual host on precisely the exact same hardware you use for internet surfing.
While ClearOS stays the most effective firewall, virtualisation isn't quite as simple as it is with additional anti-virus distros like IPFire. And this, together with the fact that IPFire enables easy customisation by its add-on support Pakfire, means it is the narrow winner over ClearOS, receiving our gold trophy.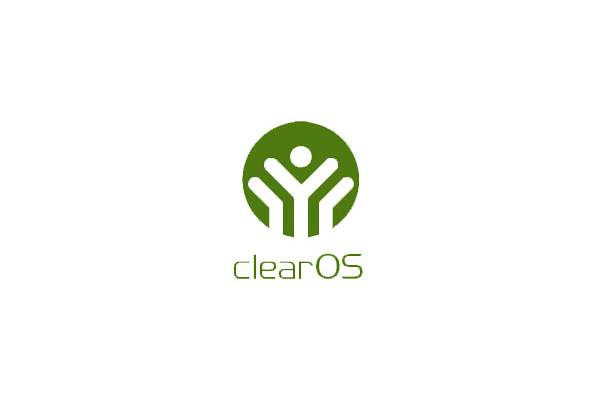 But Smoothwall Express deserves an honourable mention. It is the only firewall which once installed will continue operating with minimal prompting and interference out of you. Should you ever have to find certain settings, then these are easy to discover also.