Coronavirus is Impacting the Trucking Industry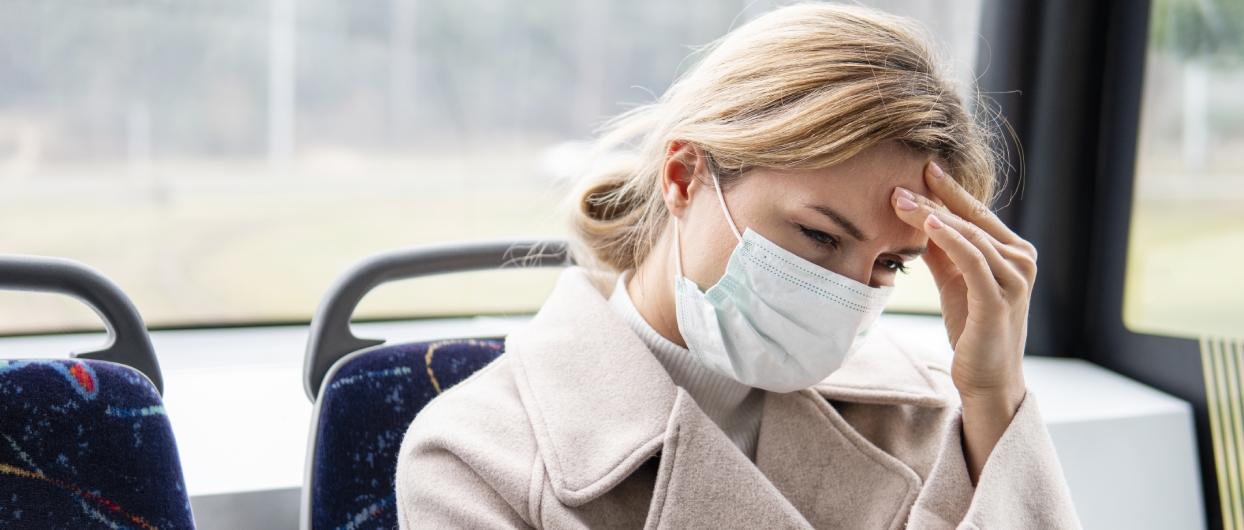 The Coronavirus
The stock market fell last Monday afternoon, and all signs point to coronavirus as the reason.
Since the virus flared on December 31, 2019, it killed about 2,800 people out of over 80,000 people.
Now, the world is taking measures to fight the bug, stop its spread and save the global economy.
According to the World Health Organization (WHO), coronaviruses are a family of viruses that can give rise to a variety of respiratory diseases, including the common cold, Middle East respiratory syndrome (MERS) and severe acute respiratory syndrome (SARS).
The current public health (COVID-19) threat poses in mainland China, where it killed more than 2,700 people. It was first transmitted from animals to humans in Wuhan (capital of Hubei province of China and a major city of commerce) and has since spread throughout the world.
Countries with confirmed cases of coronavirus have instituted mandatory quarantine for the sick and include South Korea, Japan, the Philippines, Italy and Iran. Health officials have confirmed that all cases are related to the first case.
Not only is coronavirus threatening public health, but it is also crippling the Chinese economy and supplying chains around the world.
The Chinese government accounted for 78,000 cases, set up large-scale quarantines across the country (with more than 20 of them in Wuhan alone), and closed companies and schools. This nationwide lockdown has disrupted business operations and created challenges ranging from limited port access to bottlenecks for freight companies.
Related: Coronavirus – Symptoms,Side-effect,Treatment,Truth & Myth



Chinese Freight Workers
Chinese freight workers have not been able to ship unloaded shipments to their final destinations, and loads have started accumulating at drop-off locations. Even if trucking routes were accessible, some drivers are available for transport loads. (A large percentage of them are heavily affected in Hubei and the surrounding provinces.)
According to the JOC, trucking activities in Central China are only running around 20–40%, with Zhejiang Province, especially Ningbo, facing significant conditions. The area is almost completely closed, and only 10-20% of its trucks are in use. However, the same piece notes "… capacity is better in North China with around 70-80% availability …"
China has got the second-largest market in the world and a worldwide supply force. Since its business ties length the entire world, the productivity reduction has triggered adverse financial shocks throughout the world. Investors have reacted in turn and tightened their purse strings, which triggered large drops in stock markets this past week.
The Dow Jones Industrial Average fell over 1,000 points past Monday, and cargo share worth dropped drastically. Airlines are hit particularly hard, calculating billions in lost earnings. Ocean carriers are not faring much better; most are experiencing sharp declines in earnings.
Based on Forbes, China's downturn"…can cause gaps in global availability of several raw materials, intermediate products, and finished products" Impacted Chinese exports include petroleum, gas, copper, and fabricated products (such as engineering, automobile components, and retail products).
The United States imports most of the goods it consumes. Freightwaves wrote, "Chinese imports accounted for about 40% of shipments entering the US in the last month, and 7% of sea shipments from China to the West Coast (U.S.) were canceled as a result of coronavirus.
The longer the duration of China, the more manufacturers will suffer. Weing Sparks exemplifies the common customers of car companies – American consignment companies. Its portfolio management group division writes, "Hyundai and Renault have already announced plant closures due to supply issues from [mainland] China." Fiat Chrysler warns … it may need to halt some production in Europe due to supply chain issues. "If the recession persists, not only will freight companies have fewer products to transport, but manufacturers will rush out to sell goods.
Also read: How to Reduce Supply Chain Complexity with these Case Studies
Arkansas Trucking Association
Shannon Newton, President of the Arkansas Trucking Association elaborated about the problem:"Together with the virus still not included and possible treatments or offenses unknown, it's challenging to predict the summit or ultimate influence on the world's market. But since trucking is the principal mode of transport for all consumer goods, and also the vast majority of consumer products are sourced sooner or later in China or other Asian nations, the effect, while temporary, is possibly substantial." Only time will tell how the coronavirus outbreak will affect the trucking industry as well as the global population.
Meanwhile, police are paying careful attention to new improvements. While the WHO has not announced coronavirus a pandemic, medication firms are working together to make a treatment, health institutes are still coordinating clinical trials to examine anti-virus drugs on coronavirus instances, and authorities are preparing emergency programs and educating the general public about the disease.
The Centers for Disease Control and Prevention
The Centers for Disease Control and Prevention (CDC) warns of coming in close contact with an infected person, putting people at risk of infection, especially if the infected person sneezes or leaves germs in the air. The initial symptoms are similar to the common cold and include cough, runny nose, sore throat and nasal congestion.
However, if they are troubled by fever, shortness of breath and aches and pains, the immune system can be compromised. At this point, healthcare providers recommend seeing a doctor. For more information, visit the CDC's Coronavirus web portal.