7 Key Areas Where Enterprises can Leverage Chatbots to Deliver Superior Customer Experience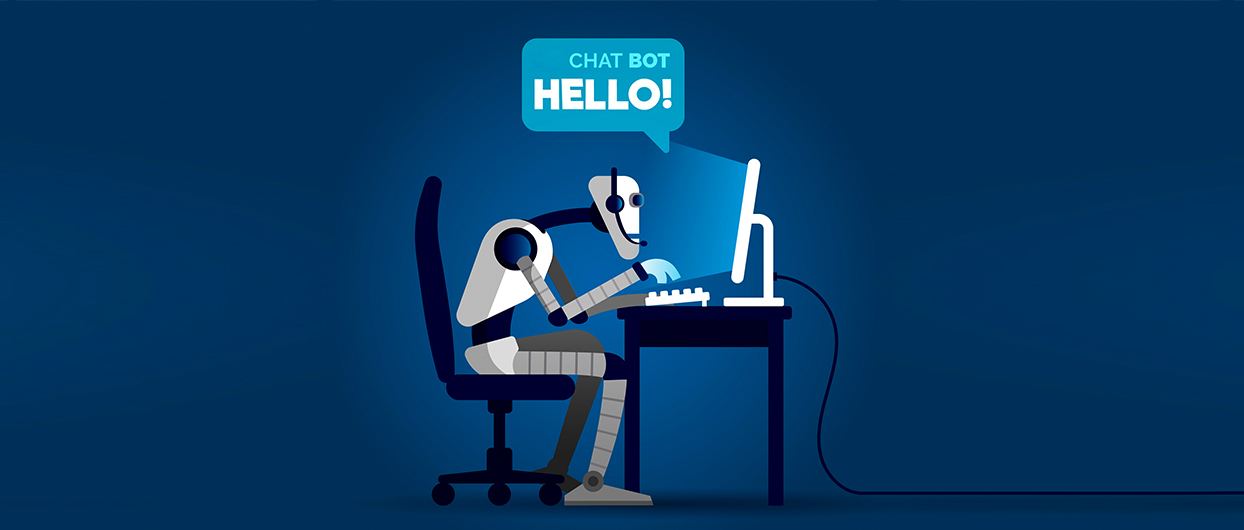 With a nationwide lockdown in effect across many countries worldwide, organizations across industries have temporarily closed their brick and mortar establishments. With the focus now shifting to digital, and remote working impacting efficiency and response times, it has become a challenge for companies to keep up with their customer service standards.
Call centers are getting overloaded and the wait times are rocketing. To fill this gap, companies can turn to chatbots for the rescue. Although at some point, human intervention may be required, the coronavirus outbreak is demonstrating how valuable this automated technology can be for enterprises to maintain business continuity.
The key areas where companies can leverage chatbots right now are:
1. 24/7 customer service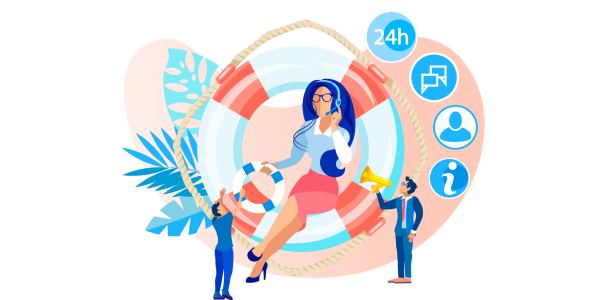 Customers expect service 24/7, 365 days a year. When it comes to essential services, customers hate waiting and would appreciate quick responses to the status of their order, or the availability of your services/products. These are some essential queries that can be taken care of by a simple linguistic chatbot.
2. Immediate response
To avoid wait times which could lead to frustration and potential churn, chatbots can be deployed to put customers at ease. For more complex queries, they can at least inform customers that someone would be looking into their complaint/feedback shortly, assuring them of a resolution.
In the current scenario, the first thing customers would want to know is if you're open for business or when you will be. If you miss the opportunity to answer such queries in time, your customers would just assume that you are closed and could potentially turn to one of your competitors. Again, a simple linguistic chatbot can be invaluable here for superior customer experience.



3. The higher benefit to cost ratio
The Coronavirus outbreak is severely impacting the economy. Many businesses are incurring heavy losses. And if you're one of them, you need to consider cutting costs.
One area where you can save huge amounts is your customer service. With the current change in the situation, customer queries are about to flow in. You may not be able to afford an increase in the workforce or an increase of burden on your customer service department.
Chatbots can help reduce costs by enabling you to service more customers. Chatbots have proven to be able to curtail inbound queries by 40% and often deliver first call resolution (FCR) rates far in excess of live agents.
4. Maximize staff skills
With chatbots dealing with simpler tasks through automation, your customer service professionals can focus on much complex and cognitive tasks.
Many times, customers have repetitive queries and can take up significant time for your staff. Chatbots can handle such situations by providing answers to FAQs and links to manuals that can help customers.
5. Simplify operations for first-timers
The Coronavirus outbreak is leading many businesses to adopt new digital solutions and innovative methods of conducting operations that will onboard many first-time users.
People who have never used a mobile application for banking or ordering groceries will gradually take to them. Doubts in the initial stages of usage will lead to a huge inflow of queries.
Chatbots services could handle all such queries swiftly as people would prefer resolving such queries or seeking assistance via chat rather than a call to avoid wait times.
Also read: Why ChatBot is Important in Customer-Driven Business
6. Internal training and support
With new processes in place to ensure the safety and seamless delivery of products and services to inhibit the spread of Coronavirus, many companies are training their employees on various grounds.
This training can be carried out by using chatbots to deliver simple instructions to the employees. In case any queries arise, they may not hesitate and ask the chatbot however number of times required.
This is especially useful when your agents or sales force is deployed in the field and you can't reach out to all of them at a single place.
7. Improve customer experience
Improve customer experience by assisting them at every point of the buyer's journey. By asking simple questions, the chatbot can figure out what the user is looking for and make recommendations based on preferences, like taste, features, budget, past uses, etc. In turn, the chatbot can also gather data on the customer and use it to boost cross-selling, offering personalized plans and services.
This way chatbots can assist users in choosing the right products/services they need.
Benefits of implementing chatbots
Low IT operating costs
The operating cost of a chatbot can be as low as $0 for companies developing their own chatbot. Although, the cost may scale up depending on the desired functionality of the bot.
Increased efficiency
Chatbots are quick and accurate. The chances of error are relatively low compared to humans. With reduced time and increased success rates, chatbots provide a higher degree of efficiency.
Improved end-user satisfaction
Customer service has always been a crucial determinant of success for any business. Did you know that 91 percent of unsatisfied customers will not return for a repeat purchase or service?
Simply acknowledging your customers with an automated chatbot lets them know that their complaint or inquiry has been received, and this can go a long way towards gaining a customer's goodwill.
Easy set-up and implementation
Recruiting new customer service staff and training them up to your standards can be a cumbersome task. On the contrary, setting up a basic chatbot can be much simpler.
Developing your chatbot
An intelligent chatbot not only reduces the typical cost of customer service by improving customer engagement and operational efficiency but also streamlines interactions between people and services, enhancing customer experience.
To be successful, a chatbot solution should be able to effectively perform both of these tasks. Human support plays a key role here, regardless of the kind of approach and platform used, human intervention is crucial in configuring, training and optimizing the chatbot system.
Here's how [x]cube LABS helped Tec Labs, a manufacturer of over-the-counter pharmaceutical, dermatological preparations develop a chatbot more believable, relevant and engaging to the users that helped them increase their customer base, drive growth and serve as an intelligent service agent.
Some Tips and Best Practices
Choose a tone and personality:
While you should make it clear to users they are not dealing with a person, that doesn't mean you should ignore their expectation of a human-like conversation. Giving a tone and personality to your chatbot makes it more engaging to users.
Data is key
Every time a user chats with your bot, they give you an enormous amount of information about who they are and what they want. The key to getting the right data is knowing which questions to ask. So consider what information you need to know most about your customer and how your bot can incentivize your customers to provide it.
Be Engaging
Imagine one of your goals is to increase traffic to your company's website, and you want your chatbot to serve as an entry point for users to click through and read your content.
You could simply provide a card with a web page title, a photo, and a description. That is a simple solution. But what if you provide a few lines of information before showing the link to the actual web page? You could engage your users first with a preview of the page you want them to visit.
Enable quick reply button
You can further make it easier for the user and save them the time and effort of typing in a reply by providing quick reply options. These also help in keeping the conversation on track and make it easier for the chatbot as well.
Don't repeat yourself
The conversation may often circle back to the same node in the conversation tree. This will almost always frustrate users, so there are a few things you should do to handle this:
Provide multiple responses for each node. Specify a range of responses for a single node in the conversation tree. It can select one at random or work sequentially through them. Take advantage of this
Detect repeat visits to a single node and do something about it. Almost certainly, if the conversation is going in circles, something has gone wrong. This is a good point to hand off to a person, or make the scope and limitations of the chatbot clear, perhaps with a humorous apology
Conclusion
The chatbot market was valued at USD 17.17 billion in 2019 and is projected to reach USD 102.29 billion by 2025, registering a CAGR of 34.75% over the forecast period, 2020 – 2025. With the outbreak of the novel Coronavirus, there will be a massive impact on these numbers.
Governments and healthcare organizations have been quick to adopt this technology to combat the virus. On the other hand, several organizations and establishments around the globe are using chatbots to reach out to their customers more effectively.
With operational cost savings up to 30%, chatbots are an economic option for organizations to invest in. As the pandemic widens, even more companies are likely to start integrating chatbots into their customer service systems.