Build your Taxi Business with these Tips in Mind to Earn Success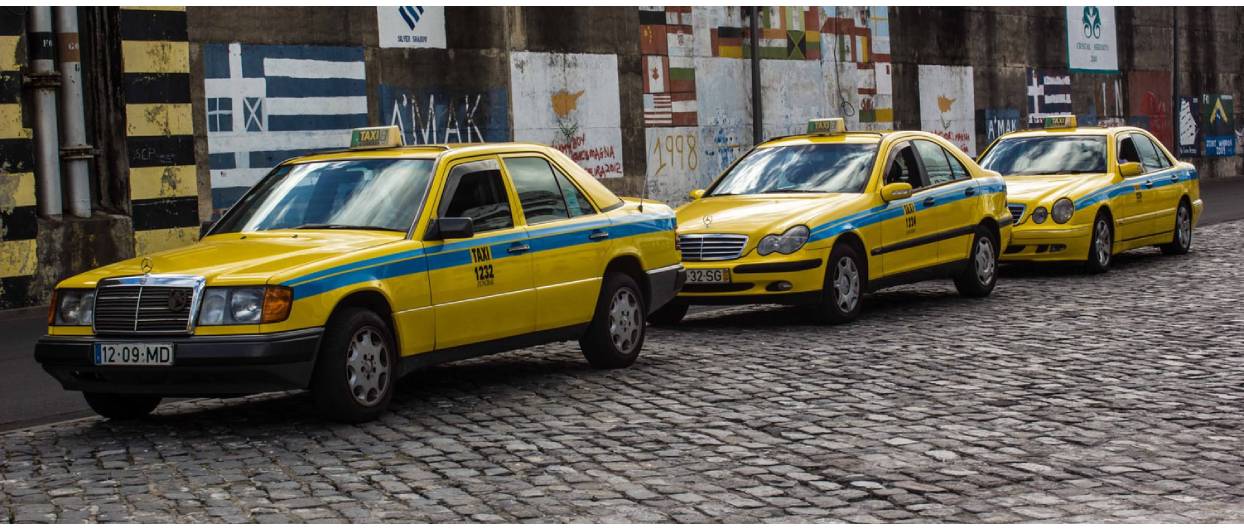 Now, the industry is filled with great taxi-booking solutions. But there is always opportunity for newbies. There is so much to explore and implement. Advancements in technology make it easier for budding entrepreneurs and startups to make a mark in the industry. Of course, it is important to move forward strategically and stand out from the crowd. There are a few things you can ensure to make your success a surety.
Research your competition
You need to know what you are going against. It is important to do better than your competitors or offer more, but before that, you need to first learn from them. Study their strategies and the results they achieved. This way you can replicate certain things or improve them to guarantee good revenue. Also, learn about your target audience as your services should be tailor-made to cater to their needs.
Developing an app for a business is an investment. That doesn't mean you spend your entire funding in this area. There are options that help you make savings. But, at the same time, do not compromise on quality. Balance out both to bring out the best for your business. While developing an app, you will have to keep making choices. To develop an app from scratch or use a readymade solution, to build for Android or iOS or both, and numerous other situations. Remember that you should be as prepared as you can be, but as always, you will learn better in the process.
Related: – Uber-like ride-hailing app for kids: Market growth & development process
a clear objective that you want to reach. Create a plan to reach this goal in the most efficient way possible. Once you've got a proper blueprint in place, you will be able to carry on with clarity. Allot an amount of time for each process and complete it within that time frame. Figure out ways to bring all components together – vehicles and drivers for the fleet, users, dispatchers, technology, etc.
Choose a suitable development process
There are two methods in which you can develop an app. Firstly, the long method where you create a completely original app from scratch. This is the costlier method but helps when an entrepreneur wants to build a totally unique app. The other solution that uses Uber clone   (readymade apps that imitate the workflow of Uber) is a more cost-effective solution. It is easily customizable and has the basic framework of popular taxi applications. So pick one that suits your business best.
Outsource/select an expert development team
If you have your own development team, then make sure they are the best out there. But if you are hiring developers, then ensure that you select reputed developers with ample experience in the field. You need to perfect your app and some professional help will take you far. Search for top app development companies or Uber clone developers and check if they provide the services you are looking for.
Related: – Running a Successful Ride-Hailing Business: Adopt the Winning Strategies of Juno
Conduct quality tests for your app
Your app should work glitch-free. Test your app multiple times, with the help of developers and also with a sample audience. There is no problem in getting it wrong the first time. There is much to learn and you will gain more knowledge about your app and its functioning. Once you are sure that your app is flawless, go ahead and launch it in the market.
Market your application strategically
Your app is ready. Now you need to spread the word as much as you can. Come up with the most influential marketing strategies or hire an expert team to handle it for you. Make use of social media. It is a great tool to reach your audience where they spend most of their time. Also, in the initial stages, it is wise to offer your users with discounts in order to attract a large audience.
Related: – TOP 10 Ways boost Your Small Business Can Save Money
Constantly update your business
Once your app is out and running well, don't neglect it completely. Make constant updates on your app and stay updated with new technology. You need to always be relevant to the current generation and also keep track of your competitors' strategies. On the whole, stay on top of it all and you will succeed!
With all these tips in mind, I'm sure you will make a mark in the industry! Stay determined and play smart. You will surely succeed and find yourself in the top 10 list of leading taxi aggregators. I wish you all the luck in the world!