Importance of Analysis in 5 Steps Sales Process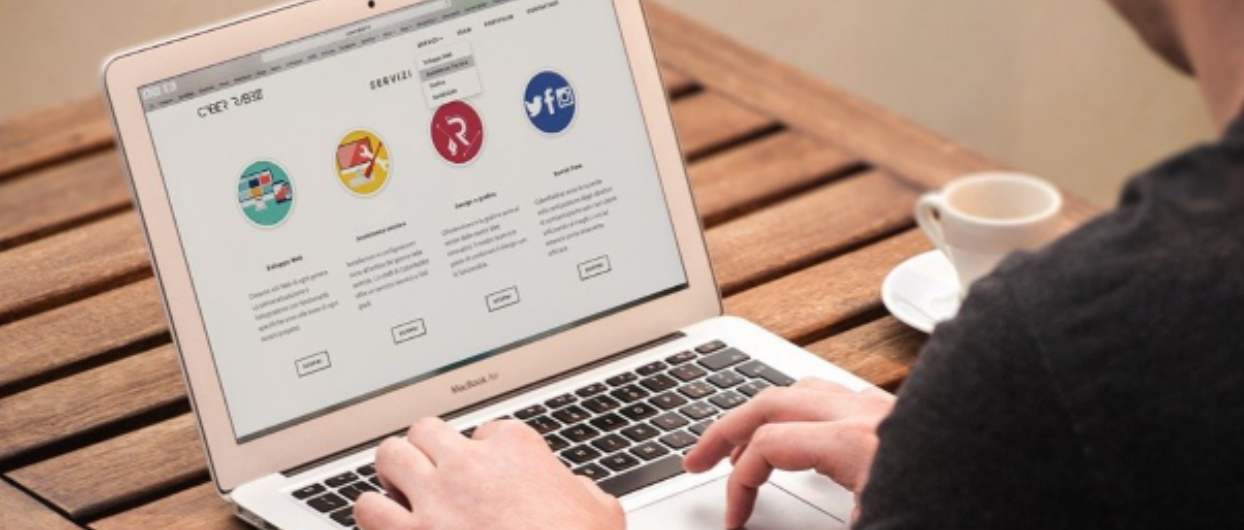 Satisfying a need – That's the idea behind every business model. You provide what people want and they pay you in return.
In this article, we're talking about the need for analysis, specifically in the process of sales. For every step, the importance analysis would be different.
These are the 5 steps of a typical sales process:
Qualification
Preparation & approach
Presentation
Negotiation
Closing
Let's understand these 5 steps and what kind of analysis you should do.
1. Qualification
The first step of the sales process is lead qualification where you identify if a prospect can turn into a paying customer. Many times, businesses fail to identify the right prospect and end up wasting a lot of time in the process.
To save yourself from such distractions, you need a buyer persona.
What is a buyer persona?
It's just like finding the right life partner. Think about the qualities that you need in a life partner (include Sense of Humor).
The buyer persona is just like that! Your ideal customer.
What would that look like?
To create a perfect buyer persona, you have to understand your product very well.
Once you understand your product from the root, feature by feature, you can get the problems your product can solve. After that, you have to identify industries and businesses that are facing such issues.
For example; you're developing a small business CRM that can effectively manage contacts and companies. Once you make in-depth research on what kind of businesses are facing issues with contact management, you can clearly create a buyer persona, like a small scale Real Estate business.
Buyer persona also includes how much does your ideal customer can pay, size of a business, eCommerce or SaaS, and many things. The more precise your persona becomes, the better the clarity you have.
When a prospect matches with your buyer persona, that's the dream!
Importance of analysis in this stage: To understand the uses of your own product and see if you can solve the problems of others. Once you find the right prospect, that becomes a Lead.



2. Preparation & approach
Now that you have identified the right prospect a.k.a. "The lead", it's time to prep for the connection. You'll be deciding how and when to approach the lead with a proposal. Sales experts also pay a lot of attention to the medium of contact in this stage.
Not every customer is contacted via emails; some prospects are worth connecting via social channels. You need to scan every bit of your prospects: where are they active, where do they respond, how busy they are, what problems they might be facing.
Check out their social accounts, websites, blogs, anything that can give vital information. Based on your research, you can tailor your proposal.
Importance of analysis in this stage: Analysis will be useful in drafting an email. You can mention how your company can solve their problems. This practice would be the most targeted with the highest chances of a response.
Also read: How can a Customer Support Chatbot grow Your Businesses Success?
3. Presentation
Presentation is the stage where you'll be representing your product/services to prospects after they agree to go ahead and have a word with you.
Businesses put a lot of emphasis on this step. Let's understand this with an example.
Suppose you're developing a suite of HR software. Your product consists of a lot of features from pre-hiring to post-termination. But when you connect with your prospect, he might not be looking for the whole bunch.
Wasting your efforts on explaining all the features would be pointless. You would rather want to explain features that the prospect is looking for, like attendance and leave management.
When you talk about what they are looking for, that's hitting on the right spot.
Importance of analysis in this stage: Including the needs of prospects in product demos or communication will increase the chances of conversion.
Also read: 5 Essentials things You should know before starting SaaS Company
4. Negotiation
This is the part where prospects will come up with every possible question in their heads. You shouldn't be surprised if they ask why there's less Nutella in their Nutella.
Negotiation is the stage where you will experience a lot of follow-ups. Statistically, it takes at least 5 follow-ups to convert a client, but not all the sales reps reach this stage, they give up early.
This is a stage where you can use need analysis data very wisely. If you know the prospect is almost going to convert, but the deal needs a little push, you can offer a discount on your product or services. Offering a small discount on their needs will help you close the deal faster, provided you know the exact needs.
We should note that negotiations are not only money-driven. You can negotiate based on product/service as well. You can show a clear comparison of your product/service with other competitors, and increase the conversion rate. In some cases, you can provide additional features as an offer to close the deal.
Importance of analysis in this stage: By analyzing the major requirements of a lead, you can negotiate on those points and drive the communication towards closing.
Also read: 7 tips to Starting a Small Business Online
5. Closing
Closing is the stage where a prospect has already agreed to buy your product or service, but the deal is ongoing. It's the stage between agreement and payment. It can be a day, a week, or a month.
At this stage, either you can wait for the prospect to pay or you can use some data to fasten your conversion. A simple example would be saying;
"The prices are about to be increased by 20% in the next month, would you like to go live with our product this month?"
It's a simple push you can use to convert prospects quickly.
If you know exactly what the prospect needs, you can go for upselling and cross-selling as well. For example, you have almost closed a prospect for a digital marketing tool you're offering. You can go long and include your second product, let's say, Content Quality Checker.
Importance of analysis in this stage: That one detail or a trump card about your prospect can clearly add value to your total cart value. Upselling and cross-selling techniques are most effective when you know vital information about your prospects.
The analysis is always evolving
Need analysis is not constant; it's evolving after every stage. In the beginning, you had made several assumptions, and based on those assumptions, you carried out the deal to forward stages.
But after every single stage, you will come to know micro-details about the prospect. This way, your need analysis will be updated and made more precise.