Best Editing Techniques to make Excellent Travel Videos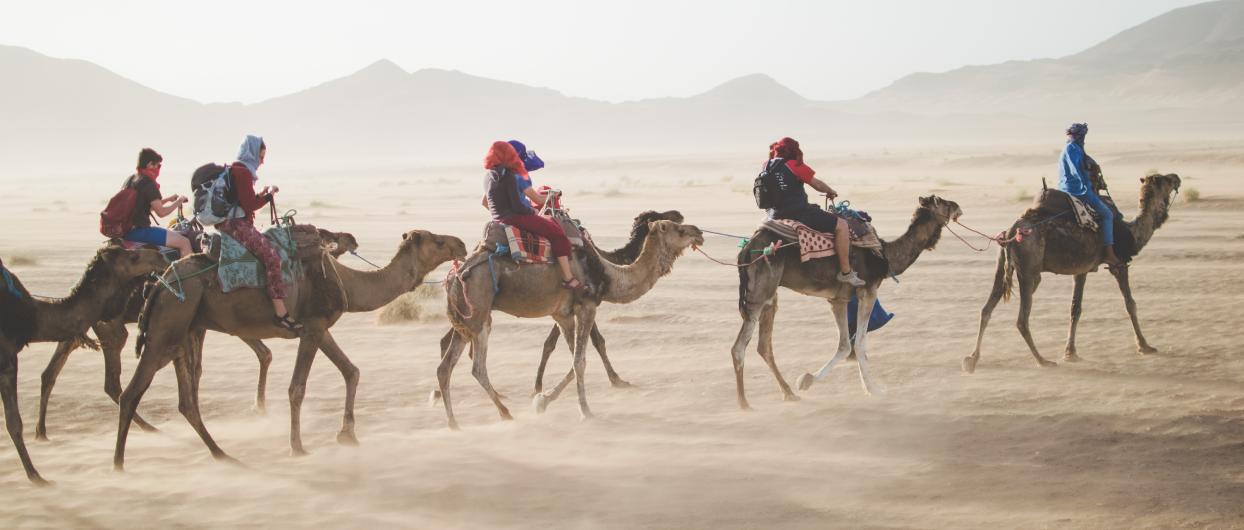 Travel Videos are one of the best videos available on different social media platforms. Now, if you want to make travel videos, there are various aspects you have to take care of for that.
Look, travel videos are entertaining. While making travel videos, you not only get to see the coolest parts of the world, you will also end up helping people by being a great travel guide as well.
However, it is not easy to make travel videos as the editing part makes it tough for everyone to make travel videos. Editing is tedious and very time-consuming work. Therefore, most of the people skip the editing part and directly post those videos to social media platforms. However, this way, your video content will not get the reach you want. So, to help you with editing your travel videos, we have provided some incredible tips to help you edit some videos.



Here are some of the best tips to edit the videos:
Watch tons of travel videos:
This is the very first thing you should know while editing the travel videos. You should always follow different travel videos from famous travel bloggers to understand the fundamental aspects of the various travel vloggers available in the market. If you want to learn the best tricks of making a travel video, you have to learn it by observing the best in the business. Ask any travel video makers, and they will always tell you that they had watched tons of these travel videos before they started making it on their own. Observe how they shoot their videos, how they take shots of specific frames, and how they put a clip before another clip and all. Then go out with your camera, experiment with your shots, and this way, you will come up with your own style. There are various exciting travel vlogging channels you can take the experience from. Check out those channels online to learn as much as you can before you start shooting your own videos.
Use Sound Effects to Bolster Your Visuals:
The sounds and the visuals always go together, just like bread and peanut brother. So, whether you have stock sound-effects, or you have an in-camera recording, or maybe some folly you have recorded in your garage before. All of these sounds can help you to edit your videos. You can easily strengthen and stylize your video with these videos. There are various ways, here are some examples available in the market:
You can add some trickling rain sound effects to ominous grey clouds shots. You can then cut to a torrential downpour. That will be a very incredible foreshadowing.

You can also use a conversation of two people about their shared love of sports cars in a video where they are working on a sports car. These types of things will help you to create an impact on your videos.

We have another option for you when you are unable to shoot good audio of your subject as they trek very fast, and in bluff, you can find a substitute in stomping in corn-starch.
Establish a clear point of interest:
Your audience should know what they are watching, what they are looking at. You should compose shots so that you can energize your audience to go to those places. It is essential to growing the interest of the audience in your videos.
Well, if you know how to edit your videos, you do know how to shoot your videos as well. At least you should know how you want to portray your laces of interest. Our suggestion is you should keep your place of interest on the right side of the frame. This way, you can easily grow interested in your audiences' minds. To keep it simple, it is easy to locate the places of interest when they stay at the same place. You don't want your audience to search for the place of interest every time you make a cut.
Pancake your edits:
Although editing is very time consuming, there are ways to make it less time consuming as well. Do you want to speed up your workflow? Try making pancake edits. It is a very effective technique. It is not really tough, as you stack timelines to see what kind of clips you have. You can also drop chunks from one timeline to another one. Many editors do this to separate A-Roll from B-Roll easily; however, some others use them to select and rough cuts. Well, for whatever reason they use it, you get the idea, right? That is important.
Also read: YouTube rolls out Video Chapters so you can find exactly what You want in a Video
Seamless Transition – Movements specifically:
Well, there are many ways to make the transitions seamless. However, these little tricks we are describing here is a very important thing, especially for the first-timers as they make this mistake most of the time. If you are keeping two clips side by side where, in one of them, there is a camera movement and not in the other one, it does not look great, really. Yes, now you can come up with some incredible shots taken that way, but in most of the videos of the first-timers, these shots really look garbage (No offense).
Therefore, if you are willing to create such video frames where there are camera movements in one frame and no movements in the other, we suggest you crop the no-movement frame a bit or adding some motion blur, maybe. You can also add some handheld camera shakes in aftereffects.
Find the rhythm:
There is rhythm in everything. You just need to find it. And when you are preparing a travel vlog to post, you just cannot insert all the frames you have clicked directly. We know you are excited, but you need to find a flow of the video first. This is a very important aspect you should check.
There are various Simple video editors available in the market. You can opt for InVideo, an amazing video editing tool, while editing your videos. Try it now.