Gaming Gifting Guide 2020
Introduction
Nowadays as technology continues to evolve at an exponential rate, so does the gaming industry. Possessing good gaming equipment is like gearing up for battle. The gaming life is a long journey.
You're going to want the best specs for the optimal gaming experience and it doubles up as an avenue to express your creativity and individuality depending on how flashy you want your setup to be.
There are many components comprising a single setup — ranging from as significant as a CPU to as minute of detail as the mouse, all these elements conglomerate to provide each gamer with their own unique, personalized experience.
If you're unfamiliar with this realm of all things technology and gaming, it can be really overwhelming to decide on the perfect gift for your gamer in mind, especially with all the technical jargon and niche knowledge required.
However, fear not because we've compiled some of the best gift options that any gamer can appreciate.
Gaming Gifting Guide 2020
1. Razer Raptor 27
There's an age-old debate in gaming regarding which is the best platform out there. However, time and again, one platform has proven and reigned supreme most consistently; and that is the computer.
Its versatility is perhaps the biggest selling point because most original console games end up being transposed and adapted into a PC version. Thus, it becomes a no brainer that a good monitor is possibly one of the best choices to gift a gamer.
Produced by top gaming hardware manufacturing company Razer, the Raptor 27 boasts an impressive 27-inch widescreen, 144Hz refresh rate, and impeccable resolution quality of 2560x1440p.
Many gamers can only dream of having a monitor with specs like these. And if you are keen to browse other Razer computers, check out https://www.razer.com/gaming-laptops for some amazing options.
2. SteelSeries Apex Pro Mechanical Keyboard
Just like how bread goes with butter, every good monitor needs a good keyboard. The majority of all your gaming activities depend on the keyboard. If the keyboard is not accustomed to resting your wrists comfortably or for intense button-mashing episodes, then you're severely undermining your gaming experience.
Particularly, the Apex Pro has adjustable sensitivity per key, meaning users can adapt specific keys to suit their pressing force. This is ingenious for gamers to better customize their keyboard to their personal playstyle and therefore, improve their overall gameplay.
Additionally, this keyboard comes with a small OLED smart display at the top right corner to allow you to perform system and user settings along with customizable colored backlight for aesthetic purposes.
Lastly, it has a detachable magnetic wrist rest which is pretty self-explanatory. Overall, it's apparent why the Apex Pro is a popular choice.
3. Razer Mamba Wireless
Next up on the list might seem controversial to the common man or even to casual gamers. What's so important about the design of a computer mouse? How will it improve one's gaming?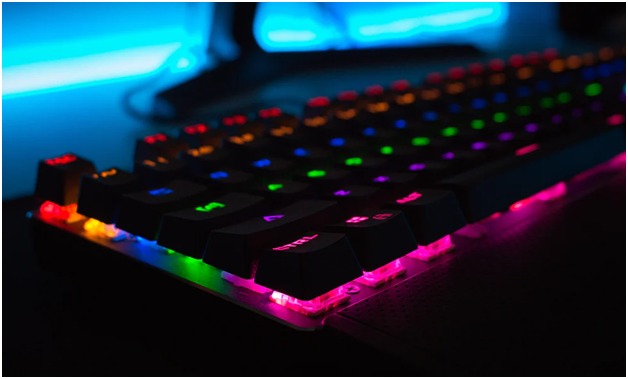 To answer that, we look to the Razer Mamba Wireless as an excellent candidate. Unlike regular mouses, gaming mouses have sleek curves and a soft texture that is designed to fit the palm of a gamer's hand perfectly, even when it gets sweaty.
Additionally, its wireless function is powered by the latest adaptive frequency technology, enabling 24/7 connectivity and a 50-hour battery lifespan to power through marathon gaming sessions.
For more technical enthusiasts, the Mamba Wireless possesses a 5G sensor capable of producing 16,000 DPI and a 99.4% resolution accuracy.
Also read: How is IPTV connection different from DTH?
Combining these external and internal qualities result in one of the most responsive and comfortable mouses currently on the market.
The most responsive and comfortable mouses currently on the market.
1. Arctis Pro Wireless
It's undeniable that a huge part that contributes to good gameplay is sound quality. Having good sound not only enhances the ambiance to enhance your experience but it also facilitates effective audio communication with your fellow gamers during co-op and multiplayer sessions.
The Arctis Pro Wireless removes the hassle of tangled wires and instead, relies on a dual wireless system — Bluetooth and Wifi for mobile connection and gaming respectively.
Furthermore, it has a dual battery system, simultaneously charging one battery with a transmitter while the other is in function. Meanwhile, the transmitter is also responsible for headset customization, controlling the equalizer, and audio-to-chat functions. This is a pair of headphones you don't want to overlook.
2. GTRacing Gaming Chair
Although investing hundreds of dollars into a chair might seem ridiculous at first, when you spend hours on end fixated sedentary at one spot, comfort becomes crucial.
The GTRacing gaming chair is a crowd favorite among many gamers alike, with its iconic silhouette and sleek black-and-red color scheme.
It's essentially adjustable in almost all aspects — from its headrest to the armrests to even the lumbar support. All in all, it's a must-have product for maximum comfort during non-stop gaming sessions.
3. Nintendo Switch Joycon Charging Dock
Assuming your recipient is no stranger to the Nintendo Switch, they would have experienced firsthand by now, the woes of accounting for their joycons' battery lifespan. Since they're wireless, it's very easy to overlook the battery percentage if you're not observant enough.
More often than not, gamers are caught in the inconvenient situation of a dead controller when they're about to game. Thus, a charging dock might be the answer to their prayers.
Not only does it help keep your controllers organized during off-gaming, but it has an LED display to indicate the battery charge of each controller too.
4. Nintendo Switch Pro Controller
Continuing on the topic of Nintendo Switch, here's an alternative for those who find the joycon a bit awkward or uncomfortable to hold because of its unorthodox design; getting a controller might be just what they need to elevate their gaming to the next level.
Although the joycon's small stature makes it more mobile and convenient, nothing beats the grasp and feel of a traditional controller with the Nintendo Switch Pro Controller. Thus, say goodbye to holding joycons awkwardly and say hello to more epic gameplay.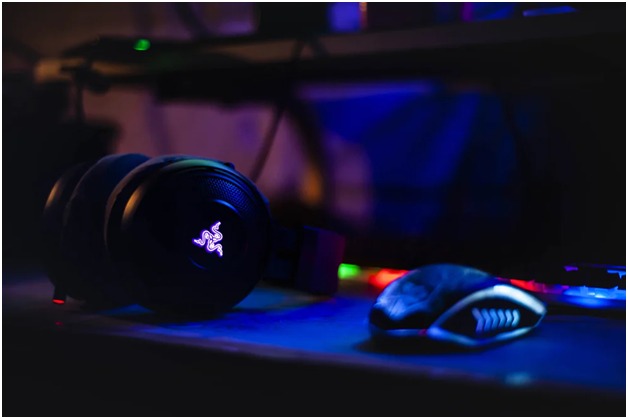 Also read: Revolt RV 400 Electric Motorcycle Launched
Conclusion
Although this curated list is a rough recommendation of some of the top gaming equipment and accessories currently available, it is by no means exhaustive.
Hence, feel free to explore more facets of the gaming world if you feel that your gamer friend falls under a more niche camp like Xbox or Playstation which has not been addressed here.