MacWareTools PST Converter for Mac – Product Review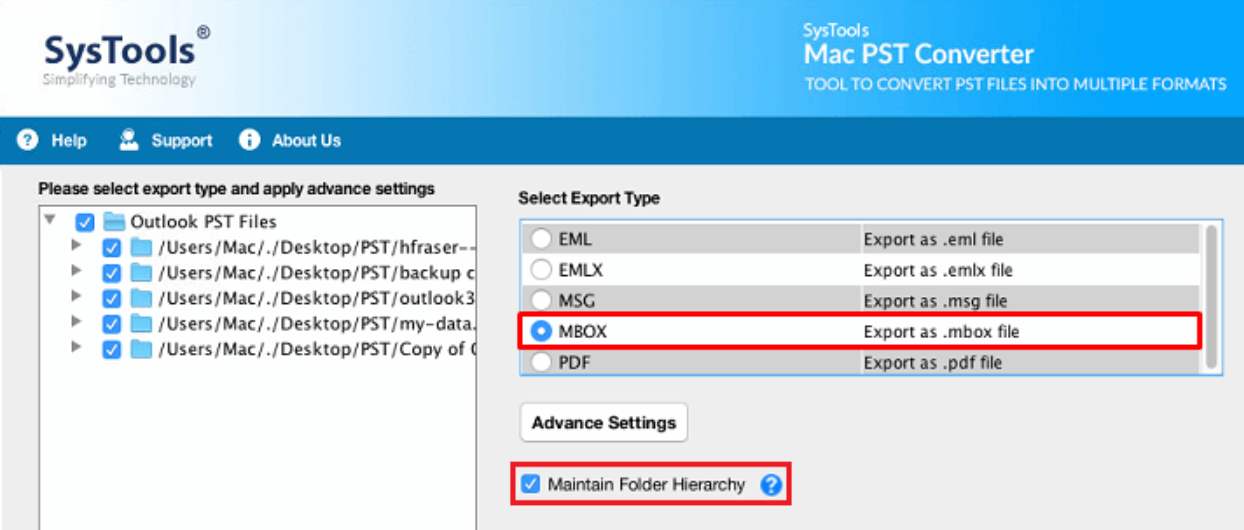 A large number of Mac users want to access Outlook PST file data. But the problem with PST file is, it can be only accessed with Outlook. If you do not have Mac Outlook installed, it will be impossible to open PST file on Mac.
No manual method is available to resolve this problem. Fortunately, there are some third-party solutions available for converting PST files into other formats that can be opened on Mac machines.
In this blog, we will review MacWareTools PST Converter for Mac – a unique tool that can convert Outlook PST files on Windows into 5 different formats, all suitable for Mac OS platform.
This tool performs better than other applications that offer only one or two output formats. First, let us get an overview of the application.
PST Converter for Mac – Introduction
The software is developed for Mac users who want to open PST file data without having Outlook. With the help of this program, users can easily convert the PST file in MSG, EML, MELX, PDF, and MBOX format.
The output files are standard formats that can be opened on all the supported applications and platforms without any trouble. This is a dedicated tool for Mac OS as it runs on Mac OS 10.8 to Mac OS 10.15 versions.
Software Specification
Version: 4.1
Size: 31.7 MB
OS Support: Mac OS 10.8 and above including 10.15
RAM Required: Minimum 4 GB
Hard Disk Space: Minimum 100 MB for Installation
Processor: 2.4 GHz recommended
Prerequisite: Java JDK & JRE 8 installation compulsory.
Top Features of PST Converter for Mac
Here are some of the top-notch features of Mat PST Converter Tool.
Convert PST File to Multiple Files:
Using the utility, Mac users can easily convert Outlook PST file data into multiple formats: EML, EMLX, MSG, PDF, and MBOX.
The tool also offers an option to save Outlook PST contacts in VCF (vCard) and PST Calendars in ICS formats when they choose EML, EMLX, or MSG formats. There is no file size limit for PST files and users can convert both ANSI and Unicode PST file with this software.
Convert Main Components of PST File:
With the help of this software, users can convert email, contacts and calendar entries of PST files. Along with these, all types of email attachments are supported by this software for conversion.
Simultaneously Convert Multiple PST files:
The tool contains an option to add multiple Outlook PST files together and convert them at the same time. Users can out all the required PST files in a folder and use Add Folder option to add all the PST file located in the folder at the same time.
Naming Conventions Feature Available:
When it comes to saving each email flies separately in MSG, EML, EMLX formats, file naming is an important aspect for sorting and finding the files.
To make this thing easy for the users, the software offers multiple file naming styles that users may apply. Some examples of naming styles are Subject+Date (DD-MM-YYYY), Date(YYYY-MM-DD)+From+Subject, AutoIncrement, etc.
Date-Based Filter:
There is a feature of date-based filter in this program that helps you to convert emails of a particular date range. Users need to add date value in "To" and "From" fields and the application will convert the emails received on the given date range.
Option to Maintain Folder Hierarchy:
Mac PST Converter also comes with the option to maintain original folder hierarchy of Outlook PST file in the converted files. Depending on the need, users can enable or disable this option during the data conversion.
Also read: 7 Important Things to Consider before Purchasing Scientific Equipment
Generate Export Report:
While the conversion is going on, users can track the live progress status on the software interface. When the export is done, users will be notified and they will receive an export report.
This report will contain conversion process data like Fail Count, Mail Count, Export Status, etc. This report can be saved in CSV format for any future usage.
Easy to Use GUI:
This application comes with a simple and user-friendly interface. It is easy to run this application for PST file conversion and users do not even need any technical knowledge to run the tool.
Risk–free Conversion:
The software is 100% virus and malware-free. So, users can use this without worrying about the security of their Mac machine. At the same time, the utility ensures conversion of data without any data loss or data corruption.
Supported Mac OS Versions:
Outlook PST Converter for Mac is compatible with all the latest versions of Mac OS. One can run this software on Mac OS 10.8 and its above versions. It also supports the latest Mac OS 10.15 (Catalina).
Working Procedure of Mac PST Converter
Here is the full procedure that you have to follow to run this tool.
To begin with, download and install the software on Mac OS 10.8 or above versions.
Launch the software on Mac machine.

Click on Add File to add a single PST file or Add Folder option to add multiple PST files together.

From the output options EML, MBOX, EMLX, PDF, and MSG, choose the format of your choice.

Click on Advanced Settings to add additional features like Date filter, Category Filter, and Naming Style.

Select Maintain Folder Hierarchy option if necessary.
Select the location for saving the resultant data and click on Export button.

The software will convert PST file on Mac without any data corruption.
Also read:
Realme 3 Pro, OnePlus 6T, Pixel 3a: Best phones to buy in May
Available Versions
MacWareTools PST Converter for Mac is available in Trial and Full version. Users can download the free trial version from its official website. The trial version has some limitations. For complete features, get the full version at a cost-effective price.
Observational Verdict
PST Converter for Mac is the software that has been developed keeping the requirement of the users in mind. Hence, it comes with a wide range of useful features and makes the process of PST file conversion on Mac OS 10.15 smooth and hassle-free.
We would like to rate this software 4 out of 5 and highly recommend this application for all the users who wants to open PST file data on Mac.