Smartphone Display Market to Witness Ground-breaking Innovations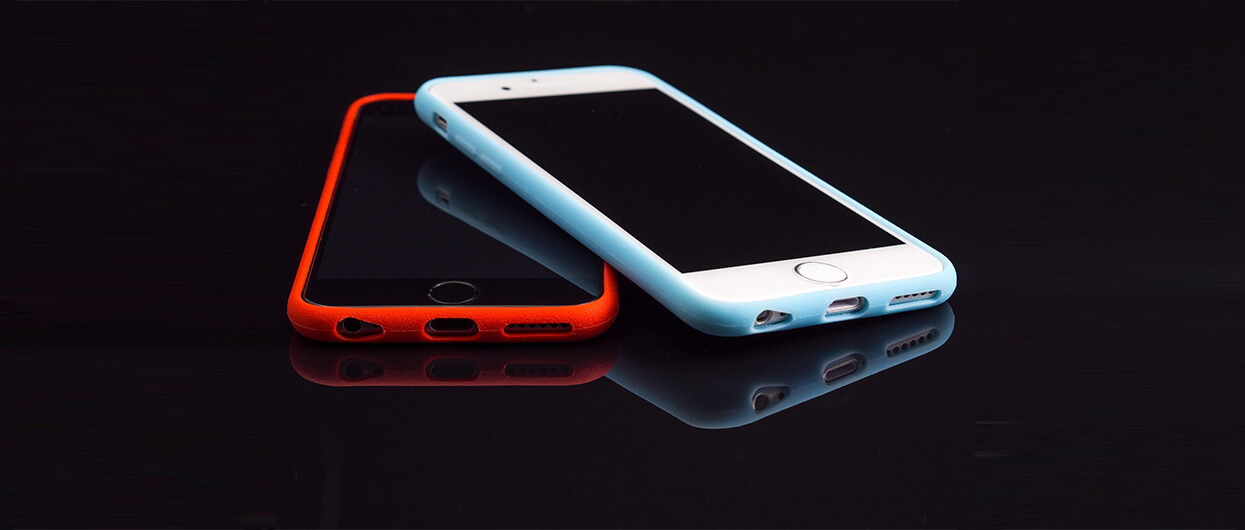 The screen of a smartphone is of supreme importance when it comes to making a purchase judgement for a smartphone. Since the age of the earlier black & white screen mobile phones, the display screen has progressed, and today, technology has touched the milestone of making flexible screens. Mobile phones have observed a huge demand since the days their displays needed not only to show the number of the individual calling but also to be deployed as an infotainment screen. The display of a mobile phone is one of the main features, user apprehension when purchasing a new mobile device.
The display screen plays a key vital role in the smartphone phone hardware part. Further, the user can interact with the phone with the help of a display screen. At present, users anticipate the display to be as good as computer screens, providing crisp text, blur-free video, vibrant images, and enough brightness to see in outdoor conditions. Presently, this display technology is yet not commercialized or in mass manufacture. Bearing in mind the advantages of micro-LED displays such as for it to be thinner, lighter, brighter, low power display, among others, the segment expected to give fierce competition to LCD and LED technology in the coming years. Rapid transformations and changing display technology in upcoming smartphones are creating several opportunities for the foldable display market growth.



According to Market Research Future, the growing demand for high-end smartphones than the requirement for mid-range and low-end smartphones is predicted to boost the market growth. Manufacturers are launching new models with superior features such as multi-lens front or back cameras, bezel-less displays, and large batteries into lower-priced models. This is predicted to influence the growth of the market. Screens have advanced at an ever-more-rapid pace in the past couple of years. Among different displays, the OLED technology has developed as the leading smartphone display technology, and the world's most popular phone manufacturers are all shipping towards OLED smartphones.
The advent of 5G-based products requiring slimmer displays to accommodate 5G enabling mechanisms will upsurge flexible OLED demand. Incorporation of new technology such as fingerprints under the display, in-cell touch display, and other features to decrease border & augmented screen to body ratio can open up new opportunities.The demand for such products is attributed to augmented consumer awareness about modern technologies in large economies and manufacturers' strategies of providing innovative contributions. Numerous smartphone and tablet manufacturers across the globe are working on market contributions by integrating them into the newly developed products.
Research and development undertakings is one of the most common approaches adopted by the players functioning in the smartphone display market. These activities are focused towards enhancing the existing products as well as developing new ones. For example, recently Samsung broadcasted a bendable and unbreakable screen for smartphones. The innovative display uses plastic instead of glass and consequently is not prone to shattering or cracking. Moreover, the display endured the break test when dropped from a height of 4-6 feet. Another latest development observed in the area of smartphone display is the development achieved by the phone manufacturers in embedding the fingerprint scanner inside the screen.
Vivo and Xiaomi were amid the first smartphones to be launched with this innovative technology. Correspondingly, Taiwanese electronics company, AUO, developed a 5-inch AMOLED display which is capable of bending 1.5 million times without breaking. Active matrix organic light-emitting diode (AMOLED) display is the subsequent step in OLED display technology, which monitors each pixel individually. Nevertheless, this type of display technology deploys different subpixel arrangements that can moderate image quality. Beginning in 2020, foldable smartphones will be flowing more towards a new clamshell design away from the folding book style. Motorola has, at present, launched its first foldable smartphone "razr" in a clamshell form factor with anticipated availability in January 2020. More brands are projected to join in.
For a foldable display, all the layers within the panel should be durable, foldable, and transparent with a total bending radius of less than 1.5 mm. Clamshell designs have minor seams, hinges, and foldable marks that can lead to a higher yield, lower cost, and longer usable life leading to higher consumer acceptance rates. Clamshell designs with ultra-thin glass can bring higher hardness, better scratch resistance compared to cover film. Samsung is expected to bring a clamshell design foldable smartphone with ultrathin cover glass to the market in the first half of 2020.
Samsung Display, BOE, Royole, and AUO had dedicated foldable display capacity in 2019. Samsung has launched Galaxy On8, a mid-range smartphone in the Indian market that consists of a 6-inch HD+ Super AMOLED display with greater flexibility, great image quality, and better image resolution. Samsung has also created an unbreakable screen for its Samsung Galaxy Note 8 smartphone. LGD, CSOT, and Visionox will join in 2020. Samsung, Royale, and Huawei already have first-generation foldable smartphones.
Also read: Survey: 69% of Ads Request Coming from WiFi
Latest Industry News:
In January 2019, Apple filed their reports for a patent on foldable smartphones. Samsung is in the lead for quite some time now for the hype it has created and they came up with Samsung Galaxy Fold which faced challenge from Huawei's Mate X. But Apples' product patent shows that they are thinking of launching bi-fold or tri-fold products and they have gone far with significant plans on covers. For the screen they are considering several ceramic materials like chemically strengthened glass, sapphire, or zirconia.