How will Smartphones Look Like in the Future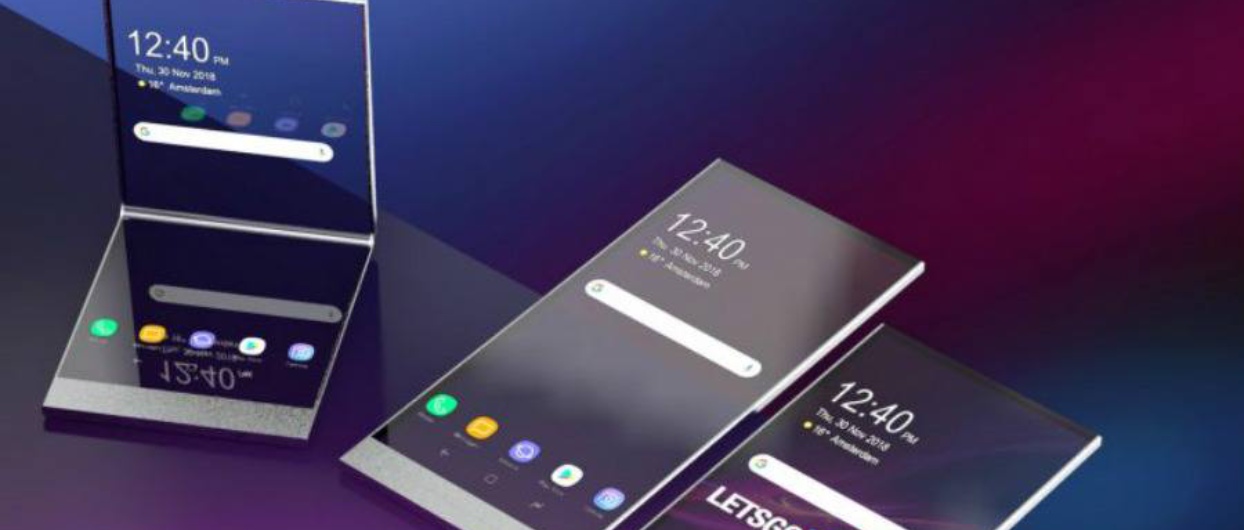 Going back to the history of smartphones, its development was enabled by several key technological advances. The rapid scaling and miniaturization of MOS transistors down to sub-micron levels during the 1990s–2000s paved the way for building portable smart devices like smartphones, consequently allowing the transition from analog to faster digital wireless mobile networks.
Then came the lithium-ion battery, an indispensable energy source enabling long battery life which was invented in the 1980s and commercialized in 1991. The next wave was led by more mature software platforms that allowed mobile device ecosystems to develop independently of data providers.



The rise of first phones
Back in Japanese wireless provider NTT DoCoMo launched a new mobile internet platform called i-mode. It provided data transmission speeds up to 9.6 kilobits per second, and access web services available through the platform such as online shopping.The company's i-mode used cHTML, a language which restricted some aspects of traditional HTML in favor of increasing data speed for the devices.
Eventually, the rise of i-mode helped NTT DoCoMo accumulate an estimated 40 million subscribers by the end of 2001, and ranked first in market capitalization in Japan and second globally.
Gradually, the Japanese cell phones rose their global standards and trends where they offered other forms of advanced services and smartphone-like functionality, specifically tailored to the Japanese market, like mobile payments and shopping, near-field communication (NFC) allowing mobile wallet functionality to replace smart cards for transit fares, loyalty cards, identity cards, event tickets, coupons, money transfer, etc.
It also featured downloadable content like musical ringtones, games, and comics, and 1seg mobile television. They still used custom firmware but did not feature standardized mobile operating systems designed to cater to third-party application development.
Also read: 4 Features to look for when Buying a 3D Printer
The development lifecycle
Outside of the U.S. and Japan, Nokia was one company which was seeing success with its smartphones based on Symbian operating system, the most popular smartphone OS in Europe during the middle to late 2000s. Until 2010, Symbian remained the world's most widely used smartphone operating system.
Eventually came the advancements in form factor and operating systems. Then came the early advancements in camera, followed by advancements in display. After that it was a chain of dominos for developments in the smartphone ecosystem.
2011:- first smartphone with a fingerprint reader was the Motorola Atrix 4G in 2011.
2012:- Samsung introduced the Galaxy S3 with retrofittable wireless charging and pop-up video playback.
2013:- In October of 2013, Motorola Mobility announced Project Ara which was a concept for a modular smartphone platform allowing users to customize and upgrade their phones with add-on modules which could be attached magnetically to a frame.
2014:- Microsoft unveiled functionality for its Windows 10 operating system for phones.
2015:- Samsung and LG were the "last standing" manufacturers to offer flagship devices with user-replaceable batteries
2016:- Focus on virtual reality and augmented reality experiences catered towards smartphones.
2018:- Smartphones with fingerprint readers embedded within OLED displays were announced.
2019:- A vast number of smartphones featured more than one camera, are waterproof with IP67 and IP68 ratings, and unlock with facial recognition or fingerprint scanners.
2020 & Beyond
Also read: Samsung Galaxy Note 10: Release Date, Price, Features & Other Leaks That We Know So Far!!!
OTA Charging
A company called Energous is working on a technology where one will be able to charge devices over the air. You can simply place your phone within three feet of the WattUp Mid Field transmitter and it will start charging right away.
Change colors when you want
Future could be adorned with phones where imagine a phone that has an entirely transparent back made from a glass-like material which is made in a way that it completely absorbs light. It would have one or more LED lights inside, where you could change its color in the settings of the phone.
Stretchable and Foldable displays
The next big thing in display technology is the flexible displays. There already are a handful of foldable phones like the Royole FlexPai, Samsung Galaxy Fold, and Huawei Mate X. Pertaining to this development, it may lead to a future where we may have stretchable phones. Rather than unfolding a device, in future, you would stretch it out to increase its size, just like a rubber band.
Work is already going on in the world of stretchable displays. Back in 2017, engineering researchers at Michigan State University had developed the first stretchable integrated circuit which has been made entirely using an inkjet printer, raising the possibility of inexpensive mass production of smart fabric.
Also read: For Mobile Game Developers Rewarded Video Immense Vital in Mobile App Add Types
Endnotes
When the hardware components undergo a change, proportionally so does the software components. The development and type of apps also undergo a change.
The process of Android and iOS application development undergo a change. The demand and supply for type of apps also change. In the world of technology, one small factor affects every single factor intertwined with it.