WhatsApp Archiving Compliance: Types of Group Messaging to Utilize for Better Productivity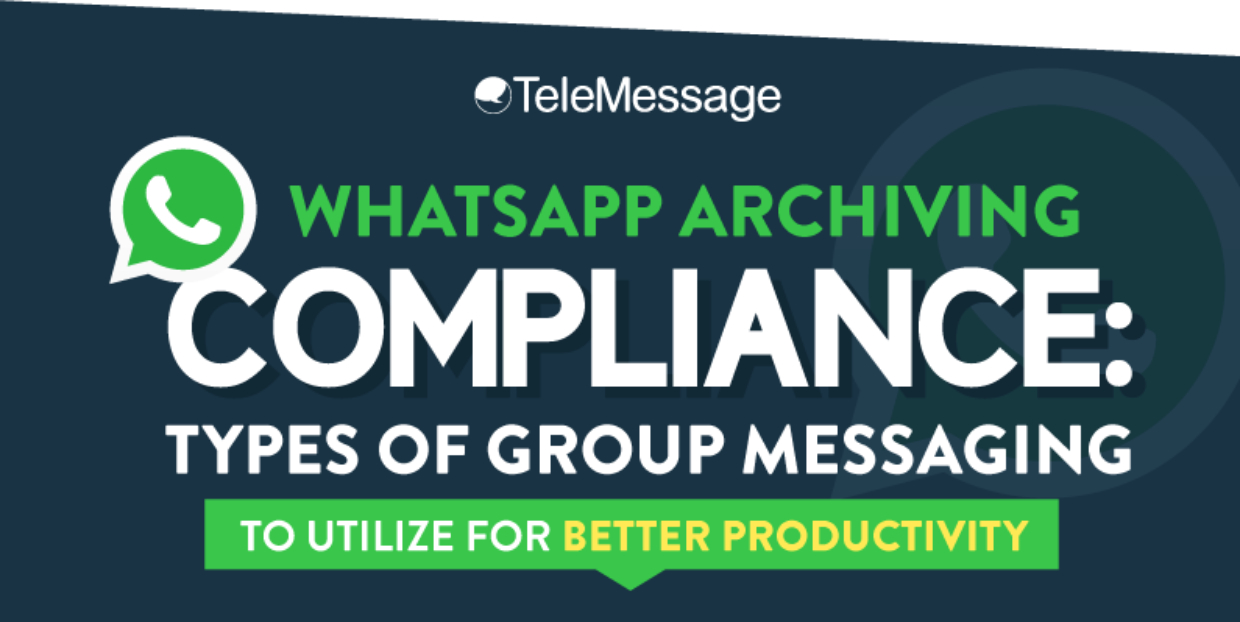 Despite the compliance issues it presents, its ability to create effective communication and collaboration through its group messaging features makes WhatsApp a hit in the business industry still.
Although some corporate company already prohibited their employees form utilizing WhatsApp, still a lot of workforces look forward to using it.
As communication between every workforce is a significant feature for most of the today's business-related applications, WhatsApp overruns the rest with its sophisticated features that allow staffs to connect and share all the essential information more convenient and demonstrative.
It can be a threat if no one understands how lack of communication in the workforce can tear their collaboration apart. Lack of communication in your workforce can result in terrible outcomes like poor teamwork, low revenues, and worse – business failure. Communication plays a vital role in every workplace; it can generate disagreement whenever one group misinterprets or fails to understand the terms or activities of one another.
These are only few of the reasons why WhatsApp's most profound modern communication tool ought to be suitable in maintaining everyone in touch for a two-or-more set of persons who need to operate on a single task. Employees can freely trade ideas and information in this form of group chat.
Related: – Coming soon – WhatsApp PIP Mode 2.0 for Android
In order to use it in their workplace, companies in regulated sectors must be able to capture and record WhatsApp chats in real-time, which can be done by investing in mobile archiving solutions with such capability. Through these solutions, companies can search for the sent or shared data and information through a WhatsApp group chat. After the data was sent, it will automatically be forwarded to the company's database of choice, thus allowing for better data control and management.
Strengthen your workforce's collaboration, learn more on how WhatsApp can save your workforce from the hazardous effects of lack in communication, by checking out the infographics below from TeleMessage.