7 Supply Chain Improvement Tools You Should Know About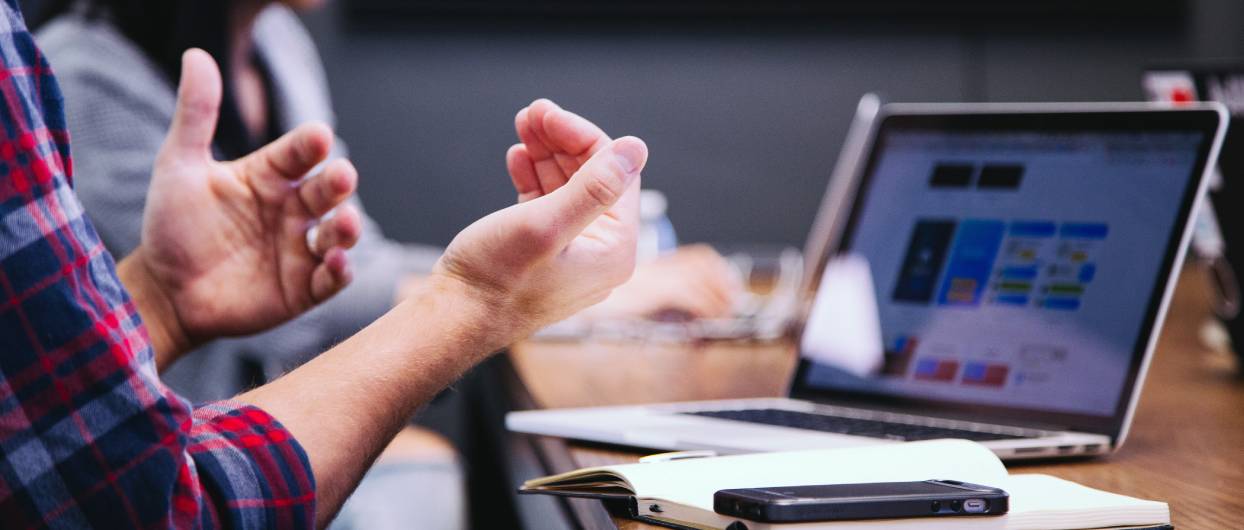 Efficiency in the modern supply chain starts with a superior Supply Chain Management Software (SCMS) that helps the manager keep a finger on the pulse of the company operations.
In the current world scenario, there are multiple challenges for logistics firms as the front liners in wake of COVID-19. In this fluid situation, firms need the best tools available, as a single mistake could be disastrous.
Take advantage of the many SaaS tools on the market to improve and optimize the whole supply chain. Without a streamlined and efficient supply chain, your company will lose out on the emerging eCommerce.



Here are 7 supply chain improvement tools you should know about
Shipping status tools
Multinationals handle shipments on large scales to several destinations simultaneously and if not properly handled, tracking can turn into a nightmare. Delayed or lost shipments reflect badly on the company's reputation and are costly when reparations have to be made.
Customers need to know delivery schedules and continuous updates to plan their operations. You might want to hire a virtual assistant to help if the process threatens to overwhelm.
Using custom apps can help streamline shipment tracking and improve your supply chain. One of these is the Logitude World, a cloud-based solution that is suitable for freight forwarders.
CargoWise is another excellent tool that can help supply chain monitor shipments from warehouse to warehouse integrating your business with customers and partners. You can program alerts for completed shipments or delayed delivery dates to allow for adjustments.
Order processing tools
For faster and more efficient coordination with your suppliers, you need an excellent order-processing tool. This will ensure timely supply order placement and a stable inventory with a focus on order fulfillment.
It may be necessary to outsource your order fulfillment to benefit from flexible overhead and labor costs as these are borne by the third party management.
To improve your order processing metrics and raise your KPIs, consider using some efficient tools suitable for your volumes. StitchLabs Order Management module is a good tool that can be easily integrated into your current infrastructure to help manage orders and inventory suitable for small to medium businesses.
Businesses that want to automate the order-to-cash process for efficiency, NetSuite from Oracle, is a good option for improvement.
Also read: The Manufacturing outlook is Optimistic despite concerns a Looming Recession
Lean inventory
Nathan Powell leads a team of professional essay writers for an online essay writing help and has produced research papers in supply chain management and logistics. According to him, lean inventory means that you only keep that which is needed at a time.
In other words, you do not stock inventory that may be required six months from now, but instead wait to produce nearer that time, leaving space for other moving products in the warehouse. Using the Just-in-time production method can greatly improve inventory management.
One way to improve your inventory is by use of the continuous flow production method that moves a single product through every step until done.
Just-In-Time is ideal as it combines many other tools and is very effective in cash flow improvements besides reducing inventory levels and space requirements.
Warehouse management
Outsourcing appears to gain ground as a better option to traditional warehousing, especially for manufacturers. Having someone handle the warehouse and all the logistics that go into it allows the manufacturer to concentrate on production and streamlines the entire process.
Amazon brought this concept to the supply chain management with phenomenal success forcing the industry to rethink warehouse strategy.
However, you may retain your warehouse but improve its functions to integrate software components that will automate your systems to cope with the fast-paced demands of eCommerce.
Modern warehouse control systems (WCS) working online alongside other apps can be effective for seamless warehouse management serving omnichannel deliveries. This also leads to better order fulfillment execution for other partners in the same line.
Supplier management
Efficient supplier management is key to the procurement process and management of supplier relationships. Understanding your supplier is important for a mutually beneficial relationship that will guarantee timely supplies and good pricing.
Supplier relationship management (SRM) can include a strategic approach that starts before engagement and has better results than management by crisis that is activated only when a problem arises.
Melinda McCarthy is an IT engineering writer and editor at Essay Writers. She recommends using cloud-based tools like Kissflow that can help streamline procurement processes through the complete procure-to-pay system.
The tool is versatile and can handle purchase orders, requisition, and invoice management, besides using multilingual catalogs. It is a fully automated tool that handles all vendor data and generally improving the procurement process.
Also read: What is A Network-Based Supply Chain Platform?
Analytics and reports in the supply chain
To improve your supply chain, you need to put to use all the information collected. For this, you need accurate analytics tools to process the data gathered into actionable reports.
Usually, a comprehensive cache of data on just about every sector of your business is collected and, if properly analyzed, can help management develop a better business strategy.
A study of the data collected by the Supply Chain Management solutions (SCM) can be analyzed to forecast demand trends and help plan production accordingly.
Configure a supply chain dashboard that can capture user logs in real-time and show important KPIs. Use analytics to leverage all collected data in improving the supply chain and the support system for overall growth.
Security features and compliance
Data theft is an ever-present threat in business, especially in the current highly evolved IT environment. Any supply chain software must be configured to guard against such an eventuality happening.
Integrate current apps that can monitor any security threats in real-time to allow for intervention. Loss of data will affect your customers as well and injure your reputation.
Ensure that you have on your system compliance and auditing tools to operate ethically and within the confines of the law. Calls on The One can get you in touch with legal experts and other subject matter experts to give you guidance on industry compliance, policies, and regulations.
Conclusion
Every sector of the global business scene is getting highly competitive and only the smart will survive. Take care that you use modern tools that can help you navigate the marketplace, especially online efficiently and with a competitive edge. Invest in an innovative SCM software solution to help you improve your supply chain.