7 Tactics to use Hashtag to Grow Your Business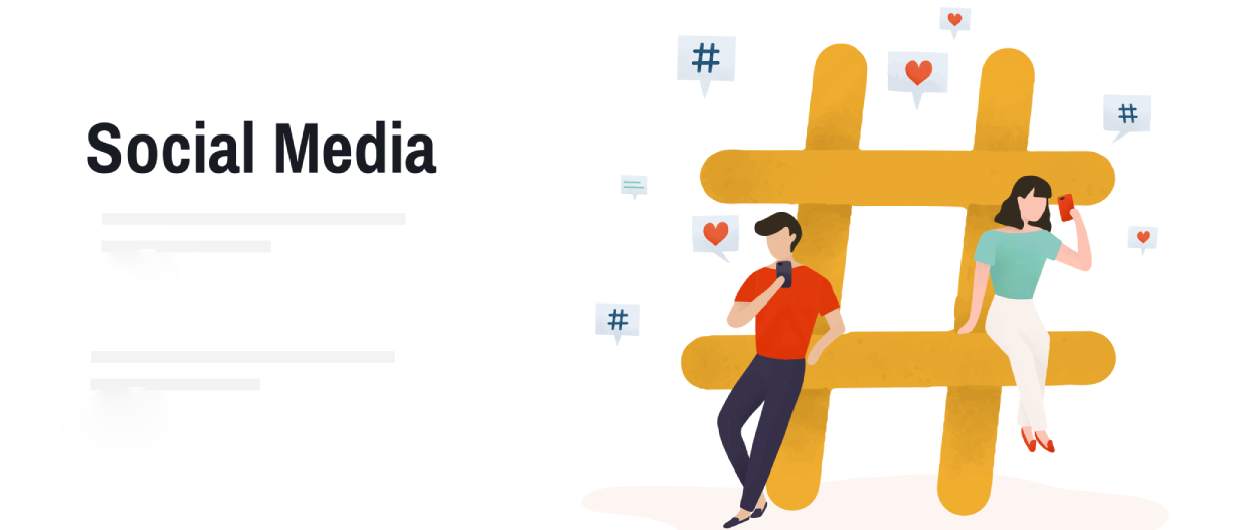 #, this sign is known as a hashtag and it is very useful in increasing business. How? I know now you think that how it is work in increasing business.
Let's know about it here
Hashtags can boost impressions, improve the searchability of your content and encourage more people to talk about your brand.
What is hashtag?
Hashtags are used to categorize content. When a person adds a hashtag to their post, that hashtag is indexed by social networks and the content becomes more easily searchable and discoverable by others.
Hashtags originated on Twitter. Chris Messina, a former Google employee who, among other things, helped to design Google+, was the first person to suggest using a # sign in messages on Twitter.

Trending strategy is always helpful to increase your business and hashtags are a new and trending strategy. Hashtags are found on Twitter but it is come in trend through Instagram.
But using hashtags effectively, especially for commercial marketing, means more than just posting them on Twitter with their tweets or on Instagram, Facebook, or any other social network.
What is hashtag marketing?
Hashtag Marketing Hashtags are used to strategically help your content reach your intended audience.
Choosing the right hashtag for a post can help sky-rocket in popularity – gaining your content ideas, likes, re-tweets and shares. All of this social activity ultimately helps deliver your content and your professional performance.
However, not all hashtags are created equal. And different types of hashtags reach different audiences – meeting different goals for your business.
When considering using hashtags as a marketing strategy there are seven key points to consider.



Use Hashtags to Grow Your Business
1. Brand name hashtag
Brand and campaign specific hashtags are tags you use for your own brand and promotion. It is essential that you try to maintain a recognizable tone and ensure that your hashtags are consistent.
By creating your own brand hashtag you make your social presence recognizable and unique which will, again, aid in your quest to gain a strong social status.
2. Trending items hashtag
Trending hashtags involve tags sprinkled around a favorite subject. They're always changing on Twitter using a high 10 trending hashtag coming and going in seconds.
When you find a fashion that connected to your organization, participate in it using that label. Everybody looking for that specific subject is very likely to encounter your article at some stage consequently expanding the range of your article tremendously.
It's necessary that you just take part in trending tags which are related to your company — participating in whatever subject is trending simply to get folks to determine your tweets will cut the standing and standing of your business' social websites.
3. Keyword targeting hashtag
Each company on the internet includes a keyword targeting target. Use around 3 major keyword phrases to always hashtag in your own social networking profiles.
Targeting your key words throughout the hashtag process is an established approach to become observable to applicable social networking users.
Example of Keyword Tagging: #shorttailedkeyword #longtailkeyword #onekeyword
On Social Media Today, a study has been done showing 74,000,000 tweets, with 10.1% of tweets having a hashtag. what does this mean?
The hashtag system is one of the most actively used social media tagging systems on the web. With so many tags on a daily basis, a company must increase posts and hashtags to keep the content fresh and increase views.
Also read: How to use Instagram Hashtag Feed or Explosive Business Growth
4. Content hashtag
Content hashtags would be the hashtags which you opt to have in your articles. They don't consist of branded tags and they're not necessarily popular or trending.
They're only the hashtags which are about the content you're posting. Content hashtags can help improve the SEO of your article.
Hashtags can both boost your social presence significantly or reduce it considerably if they're used inefficiently. By studying and planning your own hashtag use, you provide your company the best possible prospect of securing a robust and highly recognized social networking presence that will go a long way in growing and marketing your company.
5. Use local hashtag
Social networking users really like to post their own place using a hashtag and hunt for individuals with exactly the identical site. For businesses which are locally based, employing a neighborhood hashtag is the very best method to get exposure throughout the hashtag system.
Local tagging will raise perspectives from specified local regions. Those that are in need of a neighborhood service will often appear the hashtag to find out what new articles which will develop. Posting interesting and new items with neighborhood hashtags will continue to keep your content relevant and searchable.
Also read: What is Management Relationships: Some Facts
6. Event/holidays hashtag
Holidays, seasons and activities are some of the most searched hashtags. Holidays are most frequently seen during specific holiday dates. Seasons like summer, winter, spring and autumn will also get a lot of scenery during these periods.
Activities are also searched when turned on. If your business is going to a conference, then hashtagging that conference will definitely get views and followers from individuals who went to the same event.
Attending events and pre-hash tagging you will join will gain followers and views.
7. Use custom hashtag
Just go to the # icon in your toolbar menu and after the hashtag screen opens, click Set.
Give your hashtag a name so that you can easily identify each time you use that particular hashtag set.
Enter the word or words you want to create as a hashtag. You will then see that the number below will appear as a hashtag in the menu. These numbers are signs of reaching that hashtag and are color coded for your convenience. Orange has the largest reach and light blue has the smallest reach. The higher the number, the wider audience will reach your post and vice versa. Keep in mind that a short reach will help give you the chance to be at the top of the list for hashtags in your set, so do tests and measurements, mix it and what works.
Add anywhere from 1 to 30 hashtags per set and click save. Remember, the more you include, the more likely your post is to be seen.
History of Hashtags
Final thought
hashtags are powerful tools for growing an audience, boosting engagement and reaching potential customers on the platform.it is an attractive strategy for businesses to increases customers towards.
A successful hashtag marketing strategy involves thorough research and implementation of, at least a few, hashtag marketing strategy. As a result, you will boost your impressions, make your content easier to find and encourage people to talk about your company.