How Startups and Small Enterprises can work with an Outsourced Development Team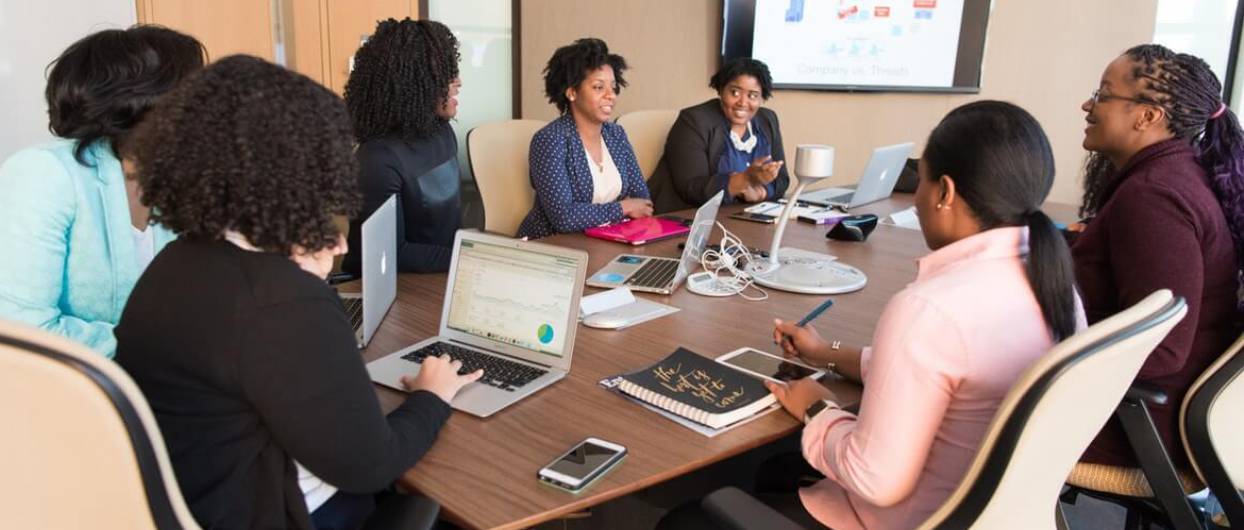 Startups are the new rage in tech town. Every year, thousands of startups come into the market, but only a handful live to see the next year. So, the question is, what is the factor that decides the success of a startup. It can make or break a small enterprise or business. The factor we are talking about here is hiring a third party developer or investing in in-house resources/products.
Many people believe that startups should make everything from scratch, and product development should be a core competency. But what about getting help from the experts? It will allow you to dodge all the blunders you might face in the future. You can showcase your product quickly in the market. Both these points are valid and have their own pros and cons. The decision is hard, and you have to think before you opt for any of these. It is a decision that should be taken in the initial stage as cultural and business factors play a very important role in deciding the best approach.
Are you are a bit diabolical about the approach you should follow for your business? A structured approach will help you tackle this dilemma. Breaking down the complex question in simpler steps is the key. Read ahead; we have some points that you should keep in mind before finalizing any approach for your startup.
Related: – Facebook Marketing Strategies to Boost Your Sales
Approaches for your Startup:
1. Is Technology a means to solve an issue for your business or a core value proposition?
If your business's core value is interlinked with tech, then you should opt for in-house development solutions. However, if your business idea just needs assistance to solve any issues, it will be beneficial to hire an outsourcing team rather than hiring in-house developers.
To give you an example,
Take A uber, their whole business idea is based on booking via the app. It enables users to book rides, drivers to accept rides, and the backend team of uber has to keep track of all transactions to run the operations smoothly all the time.
Now B is Airbnb; their unique selling point is properties that can be monetized that travelers can book via their app. This is the reason why uber comes under the Core value proposition, and Airbnb should go for outsourcing developers or solutions.
As mentioned above, some businesses just use Technology as a means or bridge to solve their business issues. GitHub and other such platforms have Technology as core focus, but the idea of these platforms is to solve business issues for developers. There's a need to segregate the sets further as this more like a grey zone.
2. Segregating Target audience based on underlying technology implementation.
The target audience plays a major in deciding everything about a business. From brand language to UI/UX and everything in between, it all boils down to what demographics you are aiming at. You should have a clear answer about what your customer base is.
Is your product aimed at developers and IT specialists?
Id your product aimed at business/ transactional customers?
Once you have this answer, you can easily decide what to go ahead with. If it falls under 1st, then go for hiring developers. However, if your answer is 2nd, then you should look for companies, outsourcing development services in India. For the grey area, the question that arises is, "Is there a secret tech that makes your product unique?" e.g., Github targets developers, but the underlying tech or its implementation is not unique. Due to this reason, they should outsource instead of hiring developers.
Also read: – Grow Your Social Media Marketing efforts using Facebook Messenger Chatbots
In a nutshell: the pro's and con's of outsourcing
Pros:
a) Team & Quality:
When you outsource developers, it's the job of the consulting agency to look for quality custom website developers. You will have all the tech requirements and skills available at hand without having to deal with the hiring process. You basically save time and resources by not having to segregate the candidates, and you save cost on infrastructure too. You will get an experienced and quality developer. Also, you will have a fixed timeline, which will allow you to market the product as soon as possible. If the outsourced developer is not up to the mark, then you can basically ask the company to change the resource. It's that simple!
b) Focusing on marketing and Time management:
The resources and time that you will save by not going through the end to end hiring process can be used in marketing your product. If you aren't comfortable or familiar with coding and development, then strategy to sell more products and earn a profit is what you need. However, you need to have a product in order to sell. The sooner you get it out on the streets, the better. If you need to show or test a minimum viable product or prototype, then the team can help you meet the deadline. Even if it's for testing, you'll get an idea about what works and what doesn't.
Cons:
a) Price and Documentation:
Outsourcing can be a bit expensive if you are hiring top professionals to do the work. However, even in the case of competent and satisfactory developers, there is an issue with proper documentation. They might not document things properly, and in the future, if you do decide to hire another developer to make any changes, then the whole code might get scraped off. With in-house development, you have full control over the documentation and code, and it is easier for developers to work on code format that they are familiar with.
b) Investors:
When you outsource code instead of in-house development, investors are a bit evasive. They might not favor a third party indulgence or might question the competency of the company. They need assurance that you can change and modify the product as and when required in order to fulfill customer requirements. If you have in-house developers, investors are assured that you know the product inside out and can work diligently to adapt to customer needs.
Conclusion:
Small enterprises and startups need a decision tree approach to decide if their business model will be able to sustain in-house or outsourcing development. When Technology is not your key selling point, Outsource without a doubt. While crowdfunding, a white-label solution will kickstart your business and help you get more clients and investors on board. When tech is the USP or key entry in your business, in-house development will save time, resources, and bandwidth.
While outsourcing skills and work, you just need to make sure that you get the best deal but not at the expense of losing your understanding, control, or ownership. Keep in mind your financials, requirements, business model, and deadlines. In the end, the decision and success of the entire project will depend on the management that includes both founders and investors.