Interesting Facts I Bet You Never Knew About KIM KARDASHIAN || Award, Latest picture, Met Gala 2019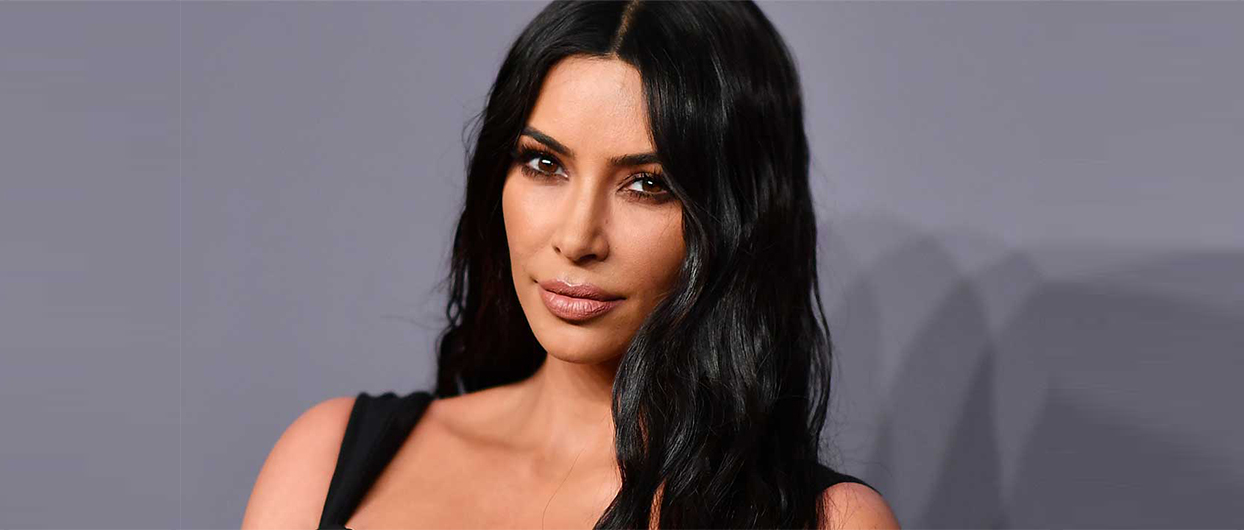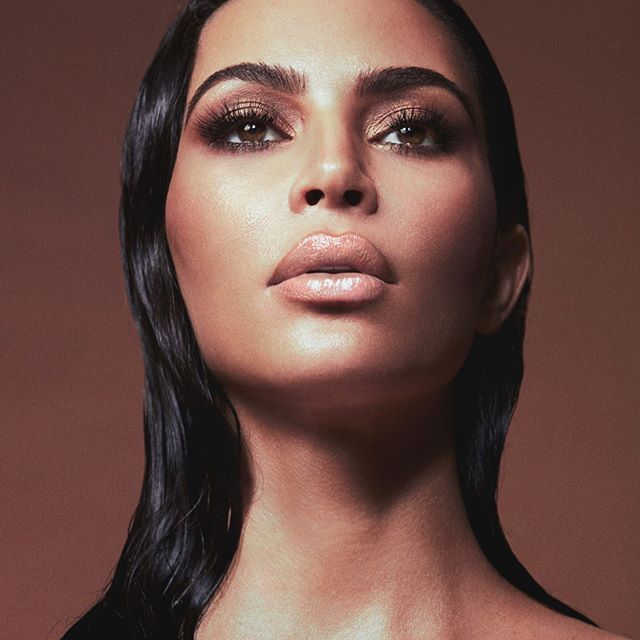 "Every great story on the planet happened when someone decide not to give up, but kept going no matter what"
This quote perfectly suits on Kim Kardashian because she doesn't matter what people said about her. she keeps going her work. she passionate about her work. she loves herself and her work. Let's know about her Childhood & Early life, Career, Relationships, Awards & Achievements,
KimKardashian(REALITY STAR), in full name Kimberly Noel Kardashian West, (born October 21, 1980, Los Angeles, California, U.S.), American television personality and businesswomen who garnered international fame for her personal life, much of which was record on the popular reality series Keeping Up with the Kardashians (2007).
Along with Kim Kardashian sisters Khloe, Kourtney, Kylie and Kendall, her brother Rob, her mother Kris and her mother's second husband, Caitlyn rose to fame for keeping up with the Kardashians. He has had tremendous success as an entrepreneur, launching clothing lines and smartphone apps. In 2015, She was named one of Time magazine's 100 Most Powerful People.
Brief Bio of Kim K(Kardashian)
Birthday: October 21, 1980
As we mentioned, Kardashian was born on October 21, 1980. Kim Kardashian is pretty darn clear that she is more than a crying face emoji or an incredible butt workout — but, as some of her most loyal followers, we already know that her 163.07 million followers at Instagram.
Nationality: American
Sun Sign: Libra
Kim Kardashian Also Known As: Kimberly
Kim Kardashian also know Kimberly. I've personally smelled Kim k perfume my wife wanted it for a wedding and I couldn't find it anywhere so i took a chance on Amazon and it smells amazing!!!
Born Country: United States
Born In: Los Angeles, California
Education: Marymount High School
She went to Marymount High School, a Roman Catholic all-girls school in Los Angeles.
Famous As: Reality TV Star, Model, Socialite
Kim k nude buttocks are featured above the caption: "Break the Internet", which generated considerable comment in both social and traditional media. After that, there became more fame.
Profession: Socialite, Reality cast member
Kim K Parent(s): Robert Kardashian (father)& Kris Jenner (mother)
Kim Kardashian Children or Kid name:
Kardashian West and husband Kanye West shares adorable Children photo with all 4 kids. 9-month-old son Psalm, 4-year-old son Saint, And her daughters Chicago age 2 year and North age 6
You can get more information about her child then you check one by one: Psalm West, Saint West, North West, Chicago West Trending
Kim Born: 21 October 1980 (age 39 years), Los Angeles, California, United States
Kim Kardashian height in feet: 5′ 3″, 1.60 m, 62.6 inch
Age: 39 year
Weight: In kilograms -56kg, In lbs -124 lbs
Ethnicity:
Kim Kardashian sisters, Older sister Kourtney, a younger sister, Khloé, and a younger brother, Rob. Kim Kardashian and her sisters' mother is of Dutch, English, Irish, and Scottish ancestry, while their father was a third-generation Armenian-American.
Body type: Slim
Spouse/Ex-: Damon Thomas, Kanye West (M. 2014), Kris Humphries, Damon Thomas, Kris Humphries (M. 2011; Div. 2013)
Kim Kardashian husband name: Kanye West
While her divorce proceedings were underway, in early 2012, Kardashian West became involved with famed rapper Kanye West. In December 2012, the couple revealed that they were expecting their first child together.
Kim Kardashian Sisters:
Khloe, Kourtney, Kylie and Kendall, her brother Rob, her mother Kris and her mother's second husband, Caitlyn rose.
Kim Kardashian Brother: Rob(younger brother)
Kim Kardashian movie list: Famous movies: Tyler perry's Temptation, Drop Dead Diva, Last Man Standing
You want to watch movie of Kim than you can visit here: Kim Kardashian Movie
Kim Kardashian Instagram:
Kim K 163.07 million followers at Instagram. While Kardashian West and her older sister, Kourtney Kardashian, have always active on Instagram, fans assumed that Kim in the picture always be sexy. If you want to follow: @kimkardashian
You can follow on: Pinterest
Kim Kardashian latest photos
All the latest news and photos from the reality TV star, her husband rapper Kanye West, her daughter North West and baby son Saint. Kim's sisters Kourtney and others. So you can visit here: Latest picture of Kim K
Childhood and Early life of Kim Kardashian
Kim was the second of four children; Kourtney was her elder sister, and Khloe and Robert were younger siblings. Her father, Robert Kardashian, gained national recognition as a member of O.J Simpson's legal team during his 1995 murder trial, and her mother, Kris, later served as her manager; after the couple divorced in 1989, Kris married (1991–2014) Olympic gold medallist Bruce Jenner , and they had two children, Kendall and Kylie. In 1998 Kim graduated from high school and later became an assistant to socialite Paris Hilton. During that time, she married (2000) music producer Damon Thomas; the couple divorced in 2004. Two years later Kim, along with Kourtney and Khloe, opened DASH, a boutique in Calabasas, California.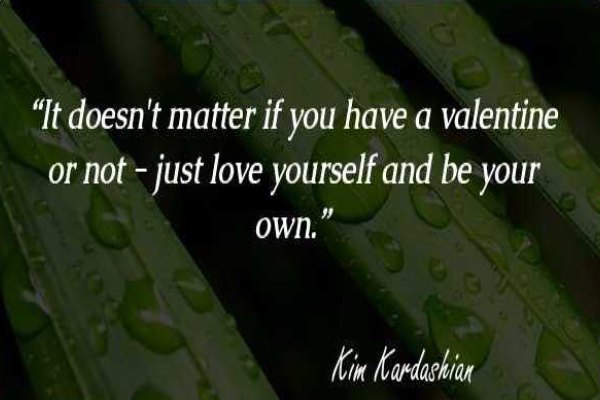 Before star
He attended the same preschool as another future socialist, Paris Hilton.



Kim Kardashian before Surgery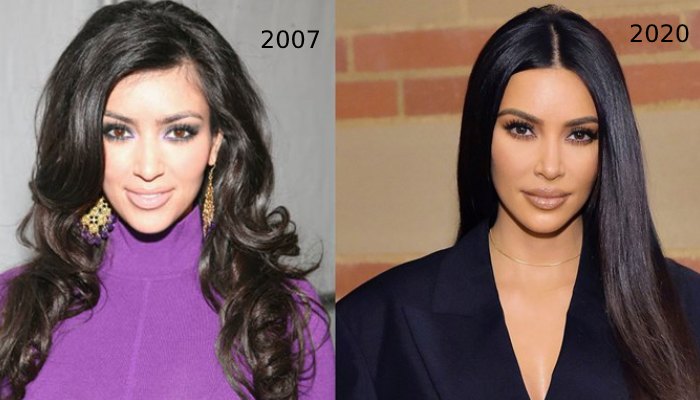 You can get more information about Kim K
keeping up with the Kardashians
Is an American reality television series that airs on E! Cable network. The show focuses on the personal and professional lives of the Kardashian-Jenner blended family. It originated with Ryan Seacrest, who also works as an executive producer. The series debuted on October 14, 2007 and later became one of the longest running reality series in the country. The seventeenth season premiered on September 8, 2019. On February 25, 2020, it was announced that the eighteenth season would premiere on March 26, 2020. Also, on February 27, Chris Jenner confirmed on The Ellen Show that filming for season 19 had begun.
Lifestyle of Kim K:
She may be known for her broad Instagram photos, but Kim Kardashian's everyday life is anything but wild.
Appearing on Australian breakfast show Sunrise on Friday, the mother-of-four admitted she lives a very conservative lifestyle to stay on top of her responsibilities as a businesswoman and mother-of-four.
'I go to bed when the kids go to bed. I don't drink, don't stay out late at night,' the Keeping Up With The Kardashians star told Seven's Sam Armitage and David 'Kohei' Koch.
Kim continued to said: 'I just control my day. I know every day; I wake up at a specific time and I have my schedule is set in stone and I really don't like to turn off of that.'
Evil sex videos:
Despite her commercial efforts, it was her infamous sex video that she made with R&B singer Ray J, that catapulted her to superstardom. In early 2007, a video of Kardashian West and the rapper in bed put it into the hands of Vivid Entertainment, a large adult film company. Vivid, which paid $ 1 million for the rights to the 30-minute tape, widely promoted the release of the video, dubbed Kim Kardashian Superstar. Kardashian quickly sued for invasion of privacy with legal action. But in May 2007, three months after the video debuted, she agreed to a $ 5 million deal.
Career of Kim K:
Around, 2003, she first came to limelight for her friendship with well known socialite, Paris Hilton.
In 2007, she gained media attention after her leaked sex tape with her ex-boyfriend, Ray J, taped in 2003. She later filed a court case against Vivid Entertainment, who distributed the tape. She later dropped the suitfor a settlement of 5 million.
From October 10, 2007, she and her other family members signed to star in the realty television show, 'Keeping Up with the Kardashians'. The show went on to become a huge success.
In 2008, she played the role of 'Lisa' in the spoof film, 'Disaster Movie'. The same year, she also announced that she would take part in the realty dance show, 'Dancing with the Stars'.
In 2009, she appeared as a guest star of the episode, 'Benefits' of the TV show, ' How I Met Your Mother'. That year, she validatedShoe Dazzle shopping, and the vanilla cupcake mix flavour called 'VA-VA-VA-Nella of the bakery, ' Famous Cupcakes'.
In April 2009, she came out with her DVD titled, 'Fit in Your Jeans by Friday', which was a workout DVD featuring trainers, Jennifer Gallardo and Patrick Goudeau.
In August 2009, she was a guest host of the wrestling show 'Wrestle Mania XXIV'. The same year, she was seen as a guest judge on the show, 'America's Next Top Model'
Later in 2009, she launched her own perfume named, 'Kim Kardashian'. In December that year, she was seen as a guest star on the TV series, ' CSI: NY', in which she appeared along with Vanessa Minnelli.
She later became part of the reality show, 'Kourtney & Kim Take Miami', offspring the earlier, ' Keeping Up with the Kardashians'. She also appeared as herself in the series, '90210′.
From 2010 onwards, she signed many agreements deal and appeared in the film, 'Deep in the Valley'. She later produced the reality TV show, 'The Spin Crowd'.
In 2011, she released another of her perfumes named, 'Gold' and her wedding fragrance, 'Kim Kardashian Love'. That year, a two-part series of her wedding preparations and her wedding was telecast.
Later in 2011, she became a part of the reality series 'Khloe& Lamar', appearing in three episodes. She was later seen in 18 episodes of the realty show, 'Kourtney and Kim Take New York'.
In 2012, she launched the fragrance, 'True Reflection'. The same year, she played the role of 'Nikki LePree' in the TV series, 'Drop Dead Diva' and appeared as herself in the TV shows, '30 Rock' and 'Punk'd'.
In 2013, she offered her voice in the adult animated series 'American Dad!'.
In 2014, she appeared on the cover of the fashion magazine 'Paper'. In the same year, she also released a mobile game for iPhone and Android called 'Kim Kardashian: Hollywood'.
In 2015, she was the cover model for 'Vogue Spain' and also released an emoji pack for iOS devices called'Kimoji'.
In 2018, she played a cameo in the heist film 'Ocean's 8.
In 2019 she launched Skims which was previously called Kimono but the name was changed due to immediate backlash. She has also become more politically active by champion president Donald Trump for prison reform and champion for Alice Marie Johnson to be granted mercy.
Her realty television show, 'Keeping Up with the Kardashians' was a massive hit and became one of the highest rated shows, within the first month of its release. In 2013, the show reached a milestone of 100 episodes.
She is passionate about criminal justice reform; she is forgoing law school but plans to take the bar in 2022.
I would rather have been beaten up in the media than live a life that wasn't happy.
Kim Kardashian
Kim Kardashian Awards& Achievements:
In 2010, a wax figure of her was opened at the New York City branch of Madame Tussauds.
In 2010, she was awarded the Teen Choice Award Choice Female Reality/Variety Star for 'Keeping Up with the Kardashians'.
In 2013, she was awarded the Teen Choice Award Choice Female Reality/Variety Star for 'Keeping Up with the Kardashians'.
She was named one of Time magazine's 100 Most Powerful People(In 2015).
Get to know me and see who I am
Kim Kardashian
Net Worth of Kim K:
Kim Kardashian, the famous model, actress and businesswoman from the Kardashian family is quite famous over social media. She inspires the youth, especially women all over the world. She is hated by many on social media for showing off her wealth. Well, who doesn't? Many billionaires do it.
Kim is a successful businesswoman with an approximate net worth of $400 million, and she earns between $45 to $50 million per year. She has earned a lot even before KKW Beauty got launched in 2017. Recently, she took over a new brand named, SKIMS. She has been indulged in many controversies but it never affected her business anyhow.She is studying law for bringing change in the legislation for the betterment of the country. She has been outspoken for the recognition of American genocides. That's not all. She is promoting education.She is a woman who motivates many. She is undoubtedly a role model for her fans.
Relationships:
At the age of 19, she eloped with a music producer Damon Thomas. They filed for a divorce in 2003 and she stated that emotional and physical abuse were the reasons for her separation with Thomas.
On August 20, 2011, she married NBA player Kris Humphries, only to file for divorce within 72 days of the wedding. The divorce was granted in 2013.
In December 2012, she announced that she was pregnant with rapper Kanye West's baby. They had been dating for a while.
In 2013, she gave birth to daughter North West at the Cedars-Sinai Medical Canter in Los Angeles. The same year, she became engaged to Kanye on her 33rd birthday.
Kim Kardashian and Kanye West got married formally in Florence, Italy, on May 24, 2014.
Her second child, son Saint West, was born on December 5, 2015. After her second child, she was advised against becoming pregnant again.
Her third child, daughter Chicago West, was born via surrogate on January 15, 2018.
In January 2019, she announced that a second boy is on the way via surrogate.
At the end of the day, life is about being happy being who you are, and I feel like we are so blessed to have the support system and the best family to really just support each other no matter what we're going through.
Kim Kardashian
Morning workout/routine of Kim K:
If I don't feel confident about my body, I'm not going to sit at home and feel sorry for myself and not do something about it. It's all about taking action and not being lazy. So you do the work, whether it's fitness or whatever. It's about getting up, motivating yourself and just doing it
Kim Kardashian
Kardashian's alarm goes off at 5:45 am every single day. That includes weekends. While the idea of getting up this early stroke a lot of people the wrong way it comes with a lot of benefits. For one, sleeping in eats precious morning time. Rushing to check all her boxes could easily cause the busy mom to have to cut her workout short, skip breakfast, and ultimately boost her stress levels. Definitely not how anyone would want to start their day.
A big part of any healthy living routine is diet, but exercise plays a big role as well. Alcantara has been training Kardashian since 2017. Alcantara is a mom herself and charge herself into fighting shape after realizing she just didn't feel very good with her weight.
Alcantara recently said how she trains Kardashian in the gym, and the workout plan is surprisingly achievable. Alcantara stated that Kardashian just does any cardio, and that "85 percent" of their workouts consist of strength training.
Alcantara said that Kardashian does a lot of ab, back, and bicep exercises. She has also said that two days per week, Kardashian will do some steady-state cardio just to get the blood pumping. The exercises have definitely been working: When Kardashian stepped out at the 2019 Met Gala, all eyes were on her extremely tiny waist.
There have been tons of studies done on the impact of an early morning routine. Well-known benefits include enhanced focus and creativity, increased energy and optimism, better mental clarity, and an overall healthier mind and body. It looks like the KUWTK star is on the right track with an early wake-up time.
Diet chart of Kim K:
Kim Kardashian hasone of the most famous figures in the world, but it doesn't come easy way. The reality star has frightened publicly with body image, especially after the given births of her children.
There's a reason Kardashian West has managed to maintain her figure post-pregnancy, and it's mainly thanks to her loyalty to the 'Atkins diet'.
The Atkins diet is known for almost completely cutting out carbohydrate intake and alternately including alotsof protein and healthy fats, similar to the 'Dukan diet'.
She strictly follows her chart. Her diet-chart is:
Breakfast:
Kim has blueberry-oatmeal pancakes to keep her satisfied while she trains.
Lunch:
For lunch, Kim combines protein and carbohydrates to keep her going and enjoys a meal of chicken, sweet potato and vegetables.
Dinner:
The businesswoman and mother have fish and more vegetables for her evening meal.
Pre-workout and post-workout meals
Kim's pre-workout and post-workout meals are small amounts of simple carbs, like sweet potato, and small amounts of protein and fat.
Also read: What Challenges Will be Faced by Independent Content Creators in the Entertainment Space
Met Gala 2019: Kim Kardashian:
Kim Kardashian West attended the 2019 Met Gala in New York City on May 6. For the event, she wore a custom Thierry Mugler minidress covered in white crystals that resembled water droplets. Her dress cost an estimated $2.1 million.
Kim Kardashian has made her grand entrance for the 2019 Met Gala, wearing a skin-tight dress nude dress that may or may not violate the laws of physics. The reality star wore a nude, body-hugging Mugler dress, which made her waist virtually invisible, dripping into beads and sequins.
House of Kim Kardashian:
Kim's house cost a HUGE $20million, but the couple are yet to move in despite buying it in August 2014, having renovated the property not once but TWICE. The couple have splashed out on some ridiculous luxuries for their house in the Hidden Hills in LA – including $20,000 TAPS. Their mansion comes with 3.5 acres of land, two swimming pools, two spas, two barbecues and a vineyard.
You can Kim Kardashian House Tour
I feel lazy when I'm not working. I learned all my business sense from my dad. He always believed in me, and I think the last thing he said to me before he passed away was, 'I know you're gonna beOK. I'm not worried about you.
Kim Kardashian
Mysterious sink of Kim Kardashian:
"Since everyone is a little confused about our mysterious sinks, I thought I would show you a little tour of our bathroom," Kim says. "That's our patio out there, our whole ceiling is a light box. Bathtub fits all of our kids and our shower. So, our sinks. Kanye drew this. 8 versions of this prototype sink was made and it does actually slightly slope down. There's a slit for the water. You put it on as high pressure as you want and no backsplash will come up."
9 lesser known(secrets) fact about Kim K:
Here are а few things І am sure might surprise you apart from Kim Kardashian
Do you know she is grip with hot rooms; Surprisingly Kanye loves too when the heat is on. No awe they are married.
Well Kim Kardashian hates a few things like Red velvet, mustard, cilantro, peppers, and blue cheese.
Her eyes are slightly open she is sleeping. Surprise! But its true.
Everyone has some phobia darkness fear, elevator fear etc…To Kim, stretchmarks are her fears.
Kim Kardashian completely hates flat shoes; she doesn't wear on her gym secessions.
We all know about that all women are known to take all the time in the world, especially when they put make up on themselves face, choose themselves party dress etc. Well Kim Kardashian takes an hour and half every day on her hair and make-up.
Kim Kardashian doesn't do any type of drugs. She takes one drink alcohol during any festivals.
Everyone loves cars and Kim Kardashian loves too, she recommends a Rolls Royce.
Kim Kardashian dated Michael Jackson's nephew, Tito Joe Jackson at age of 14 and 16.