Top Streaming Services for the Millennials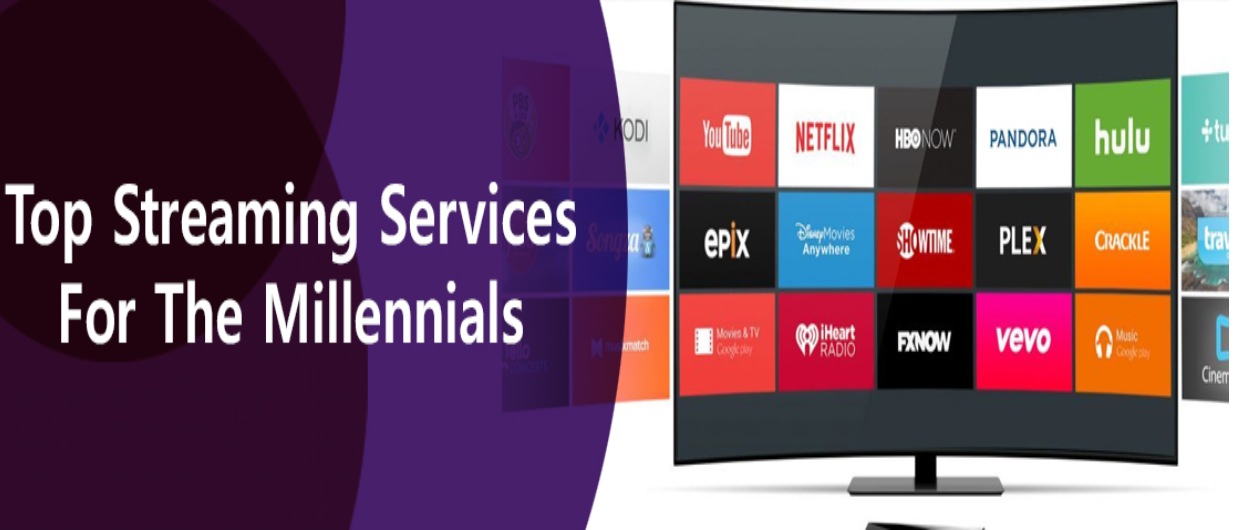 The cords are cut since it's the era of online streaming. Does it imply TV is brought online? Well, it sounded nearly impossible to many but with the rise of streaming services, it's no longer uncanny. Most of you don't hesitate to subscribe to paid streaming mediums. Why's that? That's because why resort to traditional channels and broadcasting mediums where you have to wait until the clock hits 8 P.M. for your favorite show to air when you can just head on over to a streaming service and watch the show at your own pace. Streaming channels and services have become so popular that developers are paying heed to building streaming and recording apps.
To stream without buffering and lag on your 4K TV screen, you would need reliable internet and a streaming medium. You have multiple options to opt for but if affordability is your main concern, the cox bronze bundle can be a considerable choice.
All you need now is a befitting streaming service and you are good to go. Let us help you decide which one you need according to your preferences and the budget you have set.
1) Netflix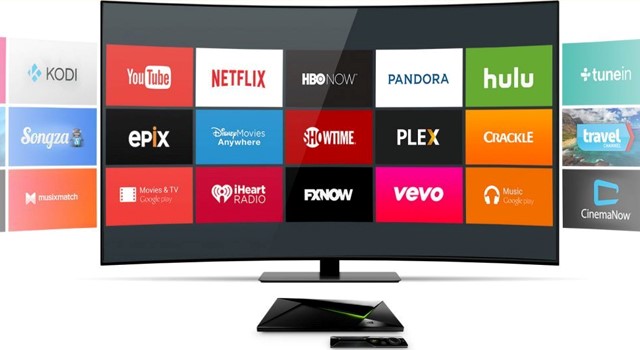 What's the go-to streaming option for 150 million people in the world? Netflix. The platform swiftly became one of the behemoths in online TV streaming and online video app. While it is not a free service, you still do get a 1-month free trial. Netflix follows a subscription model divided into different billing modules. With an unending collection of TV shows and movies, perfect for millennials who love binge-watching the night away. The streaming service has now gained great popularity to the point it is capable of producing Netflix-original content.
2) Amazon Prime Video
Amazon and Netflix are a lot alike in the video streaming business. Prime Video is a paid service and the subscription charges start from $8.99 along with a month's free trial. Just like Netflix, Amazon does offer exclusive original content such as The Romanoffs, Forever and The Man in the High Castle. But in the game of original content, Netflix still takes the lead. Using Prime Video, you can stream content without any limits to streaming. There is the availability of 4K HDR streaming and subscribers can view content offline, as well.
3) Hulu
A strong selection of TV shows and movies at an affordable price. Hulu is known for its renowned shows with Handmaid's tale currently taking the popularity lead along with some big names such as The Simpsons and South Park. The Hulu streaming service is the most affordable option if compared to Netflix and Amazon Prime Video. Since the platform has cut down costs for its streaming service, you might view more ads while streaming and that can be distracting. But you are getting big shows at a lesser cost so a few ads cannot be as bothersome.
Related: – How to Make Video Online – Merge Pictures into Simple Videos
4) HBO Now
Whenever you hear HBO you visualize the HBO logo glisten on your TV screen and soon the Game of Thrones opening music starts to play because let's admit it, that's one of the main reasons why many people held onto their subscriptions. HBO has not let go of its traditional roots and divided its services into two categories, HBO Go and HBO Now. If you are already paying for a cable subscription then HBO Go has zero charges. However, for those who want to go cordless, HBO Now is the one for them. The service supports multiple devices and has surplus amounts of worth watching shows.
5) YouTube TV
Live streaming TV shows have never been so smooth. YouTube is the one platform that brought a revolutionary wave to online streaming. It simply could not stay back and see other streaming giants take the lead. Soon YouTube TV was launched and the company started to stay in par with the existing competition and now has made its place through. The only potential drawback could be is that YouTube TV is a bit on the costlier side. Besides the costly charges, you can stream and broadcast content with zero restrictions.
6) Sling TV
Cable TV is not obsolete but Sling TV has done what it could to shift today's generation to an affordable online streaming alternative. It has been successful in doing so but YouTube TV might as well still prevail since both platforms follow a similar module. The platform lets you review all the shows you have watched already. While it does lack the intuitiveness today's streaming platforms have. Overall, the service lets you stream your favorite entertainment across four devices simultaneously.
7) PlayStation Vue
Now that the PlayStation platform has earned a reputable place in the console generation, the company is staying on par with the TV streaming competition with PlayStation Vue. The interface of PS Vuew is what draws attention the most. With unlimited cloud storage, you can stream endlessly for 28 days straight. While the platform was launched in 2015, it gained a boost in its popularity right after services like Netflix entered the picture. Some of the channels in PS Vue are basic while some are premium. You can view so in the packages section.
8) Crackle
Most TV streaming services are not free. However, services like Crackle are. Since the service is free, it won't house your favorite Disney movies instead the collection is rotating and you might find some lesser-known movies or TV shows. If you're in luck, you might as well find some rare gems in there. So far, users have only complained of the very ineffective streaming experience. There are ads shown in between the movies so whenever a critical scene comes, brace yourself for a random add pop up. Users have also complained of lower resolution and video quality of content. But for a free service, Crackle is giving you both quality and mediocre content at once.