4 Points That Make Flyer Printing Perfect for Spreading Awareness foran NGO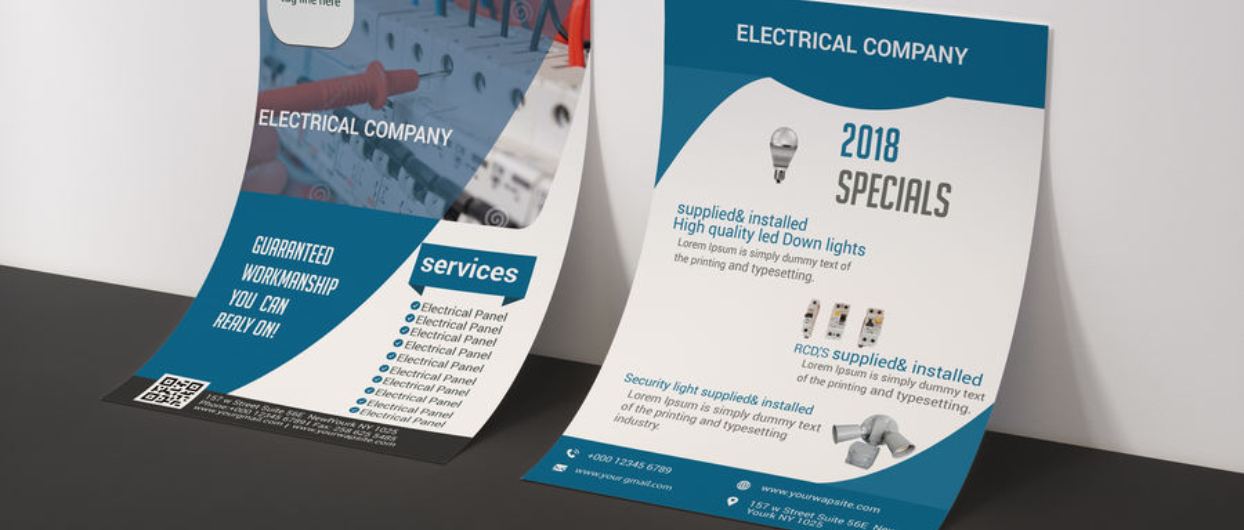 A flyer is perhaps one of the best ways in which you can spread awareness, effectively i.e., both farther and faster. And this is more important if you are running an NGO that works for the public health and its welfare. Opting for flyers allows you to reach a larger audience and spread awareness, be it in general or about a new epidemic and how people can protect themselves from it. In this blog, we shall be talking about how you, as an NGO owner, can spread awareness and precautionary steps for an epidemic to help people prevent its spread and save themselves from the virus as well. Flyer printing has now become very much widespread with many NGOs opting to spread awareness with its use in times of epidemics.
Here are 4 ways which make flyer printing a great way to spread awareness:
Higher reach: Flyers are one of those print means that have the ability to reach a large audience in less time. Their hand-to-hand nature makes them perfect to spread the warning about the epidemic and its spread. Moreover, you can even incorporate fundamental ways in which a person can protect himself or herself against the disease. Based on your NGO's nature, you can opt for custom die cut flyers (circle, cross, cloud, diamond, oblong, octagon, star, triangle and many more),provided by numerous online printing services, to better reflect yourself and make your audience opt for your services. This will enable you to spread your reach even further.
Light Weight: Flyers are very lightweight. So, they can easily be carried across long distances, maybe even across cities. For instance, if the agency that provides flyer printing online is based in Santa Clara, California, you can easily get them printed and carry them to a social event in San Jose or a social campaign in Palo Alto. There are many services of flyer printing in California that provide 80lb, 100 lb and 110 lb cardstock flyers at fast turnarounds. This further allows you to opt for flyers and spread the word at such social events and campaigns without any delay.
Effectiveness: This is the general aspect of flyers and one which makes it a great print marketing tool, be it for business promotion or awareness-spread. However, since we are talking about the later, let's stick to it. Flyer printing has come a long way and nowadays flyers are available in numerous styles, shapes, sizes and finishes. Be it rectangle flyers, or folded flyers, or shaped flyers, or others, all these make reaching out to your audience much easier and thus more effective. A flyer that reflects professionalism, as far as an NGO is concerned, will certainly have a positive effect on the minds of the audience and may lead them to you.
There are many such agencies of custom flyer printing online in California that provide all the above-mentioned types of flyers. These agencies assure guaranteed satisfaction on their flyers and you can be assured to never go wrong by opting for them.
Also read: Best Ways for Project Managers to Prepare for VR Project Development
Low cost: Let's admit it. You are running an NGO. The money that your NGO has is basically that provided by people who are a part of the NGO itself and other social workers and well-wishers. And it is only natural that you would want to avoid unnecessary expenditure and spend as low as possible while carrying out your tasks. But this can be avoided too as there are many agencies that provide online printing of high-quality flyers at affordable rates and low minimums along with templates to have an idea of how your flyers will look before you get them printed. This allows you to save more and remain within budget while spreading the word about the epidemic in an effective manner.
Spreading awareness about a disease as fast as possible only helps to prevent and eradicate it faster. The 4 above-mentioned points show how flyer printing can be used to spread the word by an NGO faster and farther.