A Brief Introduction to Picklist in Salesforce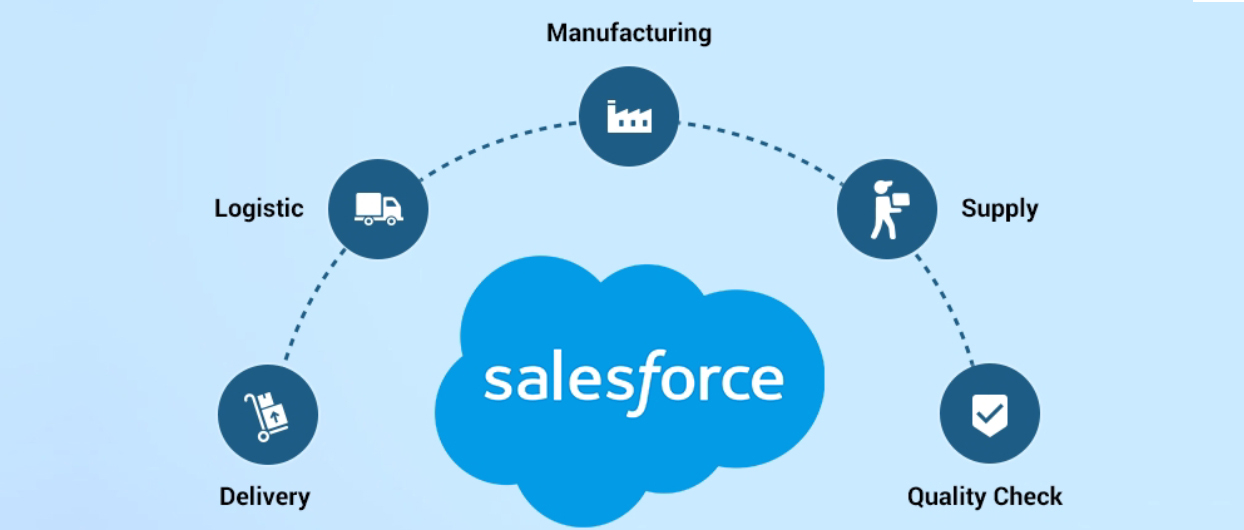 If you've been using Salesforce, the world's number 1 customer relationship management (CRM) software, for a while, you probably have faced the need to modify Salesforce picklist values in your environment.
Initially, this may appear as a simple task but any modification made to Salesforce picklist values if not thought out properly can result in a whole lot of serious complications down the road. This may range from unintentional data loss to reporting challenges of different kinds.
Before we read about how to add, edit, or delete picklists, let us first gain a clear and complete understanding of Picklists in Salesforce so that all of us are on the same knowledge platform.
What Is A Salesforce Picklist?
A Salesforce Picklist can be defined as a menu consisting of a value set and a field that lets users select an option from a predefined list of values. Salesforce offers certain picklists that come standard with it like the Opportunity Stage Picklist. The interesting thing is that you can create custom picklists based on the specific requirements and processes of your organization.
What Are Salesforce Picklist Values?
Salesforce Picklist Values can be defined as the subject of different change requests and updates made to the system. These also include fields, workflows, and custom objects.
However, there can be times when making a change becomes extremely challenging. This could be due to endless reasons, including but not limited to, the change made by you suddenly stops from working smoothly or the new possible update gets referenced in some unknown code or object.



Components Of Salesforce Picklists
We define the following components during the process of a Salesforce Picklist transformation configuration:
Ports tab: The Salesforce Picklist transformation can include pass-through ports and picklist ports.
Transformation tab: The transformation can be renamed and a description can be added on the Transformation tab.
Initialization Properties tab: Initialization properties are not used by the Salesforce picklist transformation. Initialization information from a vendor-defined metadata extension can be retrieved using the PowerCenter Integration Service.
Properties tab: The tracking level for the transformation can be easily configured by you. The default tracking level is Normal. Moreover, you can specify whether the output is deterministic or not. The default is deterministic by default.
Port Attribute Definitions tab: The port attributes that are defined for a Salesforce picklist transformation are displayed by the Port Attribute. The SforceName and SforceDataType are the only port attributes.
Metadata Extensions tab: For extending the metadata of the transformation, a non-reusable metadata extension is to be created. You can configure the extension name, precision, value, and datatype. A metadata extension to a reusable extension can be promoted if your goal is to make the extension available to all transformations.
Salesforce Picklist Ports
You can include the following Salesforce picklist transformation ports:
Output ports: The designer by default creates output ports for Salesforce object attributes having picklist values. You can configure one Source Qualifier transformation for each attribute to output different picklists for a wide a comprehensive range of Salesforce object attributes. The PowerCenter Integration Service outputs picklist values when you run the session for each Salesforce object attribute included in the mapping.
PickList_Input port: You can map any field in the Source Qualifier transformation to the Salesforce picklist transformation's PickList_Input port for enabling the PowerCenter Integration Service to retrieve the Salesforce picklist.
Pass-through ports: Ports can be added to a Salesforce picklist transformation as pass-through ports. The value of a pass-through port is passed through the transformation via the PowerCenter Integration Service and into the target if the ports are connected to the targets.
Managing Salesforce Picklists
Salesforce custom picklists are one of the most underutilized and complex features of Salesforce. At their core, picklists are the simple dropdown menus of options. However, things can be difficult to understand and manage if you are not aware of how the picklists were set up and what they are connected to.
The best thing is that certified Salesforce Specialists hired through a professional Salesforce Development Company can assist you with everything related to Salesforce Picklists.
Also read: Big Data Technology: Advantages and Challenges
Adding Picklist Values
If you need to add an additional value after having some current values in a multi-select or a single picklist field, you can navigate to the "Fields & Relationships" area of the relevant object from the Object Manager in the Setup Menu. You can then click into the multi-select/picklist field in question and choose the "New" button to start adding new values.
For this, you can enter each value on separate lines. You would be required to choose the Record Type if using multiple record types on the object where the new values should be displayed. Thereafter, you will need to click the "Save" button.
Editing Salesforce Picklists
Salesforce Picklists are made up of a list of "Picklist Values" or options. These values may have to be updated as the business changes and grows; they can be edited directly if there is a minor name change.
Also read: Impact Investing for The Crypto Space
Conclusion
Salesforce Picklists are useful to clearly understand to understand the impacts in a Salesforce ecosystem. The tools, services, and capabilities offered by a professional Salesforce Development Company can help you effortlessly manage changes to Salesforce workflows, formula fields, picklists, and custom objects.
This, in turn, will help you gain visibility into what will break and where. It will help you understand and explore the testing and development process for ensuring that you are thoroughly focused on testing items that are specifically associated with the project at hand.