How Mobile Applications are helpful for Enterprises?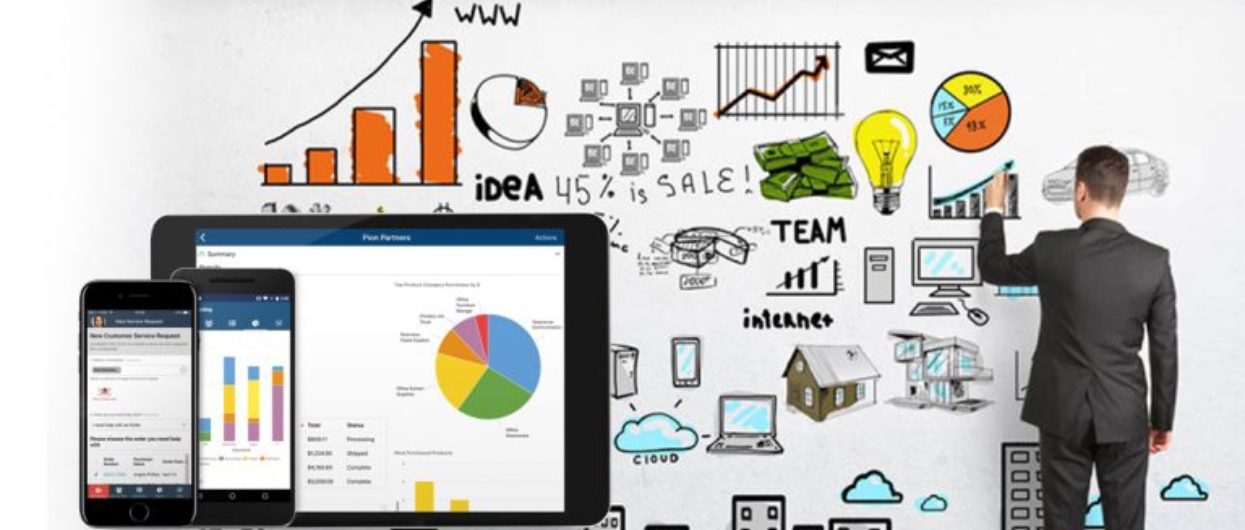 The new world has influenced by the digital era, where technologies changed the living aspect of human beings. According to Techtimes.com, "The population of mobile device users stands at over 1 billion globally."
However, now people are dependent on mobile applications for their earning income also. This leads to mobile applications as an asset to the business world. By introducing business mobile applications, businesses can leverage enormous benefits to create their brand and introduce them at the international level, saves traditional store expenses, and target a huge audience.
In order to leverage the benefits of mobile apps, it is important to partner with the mobile application development company. This is a progressive step for the organizations. In this blog, let us know the advantages of mobile applications in the business world.
Importance of Mobile Applications for the Enterprises
Introduce your Brand at International Level
With mobile applications, companies can target a huge number of customers at a global level. It helps to grow the business at the international level. Enterprises are not confined only to the regional audience, they have an opportunity to interact at the international level which increases the selling and revenue.
Target Huge Audience
Presently, people are addicted to social media platforms like Facebook, Twitter, and Instagram. More than half of the population is on social media platforms and they check their accounts multiple times for the new and interesting things. With social media platforms, companies can target a huge number of audiences and they can even find genuine customers who are interested in the niche. This platform helps to generate leads and target the right audience from all over the world.
Interaction with Customers
With mobile applications, companies can have regular interaction with their customers. They can send them different alerts in the form of pop up notifications to the customers. It helps to attract the attention of the customers towards them.
Customers Loyalty
The customer loyalty feature helps to maintain the long term relationship between customers and entities. A loyalty program helps to boost profit and increase sales. Different loyalty programs including rewards, discounts, and offers bring customers back to the same service provider and ensure future business success.
Apart from this, it helps to build trust among customers and bring loyal customers again and again to the same platform.
Earn Revenue
As the Simple app ideas gets successful and people started using it, entities can earn revenue from the Google or Apple store. There is a wide range through which businesses can generate their revenues, among them one is the popular way is Adsense.
Apart from AdSense, there are various methods through which apps can generate profit including sponsorship, in-app purchases, advertising, and subscriptions.
Related Post:– Top 5 Apps to Digitally Transform Your Business Processes
Increase the Source of Data
Mobile applications help to increase the sources of the data. It helps to bring interested customers through the search engine with the right keywords and also able to know the customer behavior and their interest.
Improve Future Strategy
Analytics in mobile applications can help to know the customer's behavior and preferences. With analytics, you can know the interest and preferences of customers. By knowing the customer behavior, organizations can improve their future strategies and deal with the products in which customers are interested.
Rating and Feedbacks
Feedback and rating help companies to know about the services, which enhances the customer experience. By knowing the review, entities can improve their services and feedback is also a way of knowing the customer's behavior. Positive feedbacks motivate and negative helps to improvise the service more.
Related Post:– 10 Exclusive Mobile Trends are more Valuable in 2020
Improves Efficiency
As compared to traditional physical stores mobile applications help to save a huge amount and time. Apps help to manage multiple processes including inventory management, tracking order, and payment management.
Conclusion
Mobile applications have become an essential part of businesses. In the future, businesses are going to run on mobile apps only. Additionally, even the entire business can run on the app only as compared to a traditional physical store as businesses don't have to opt for the offices or stores. It helps to increase the customer experience and offer advanced service to the customers. In order to stay ahead, it is important to leverage mobile application development.