What Future has in Stores for the Car Rental Industry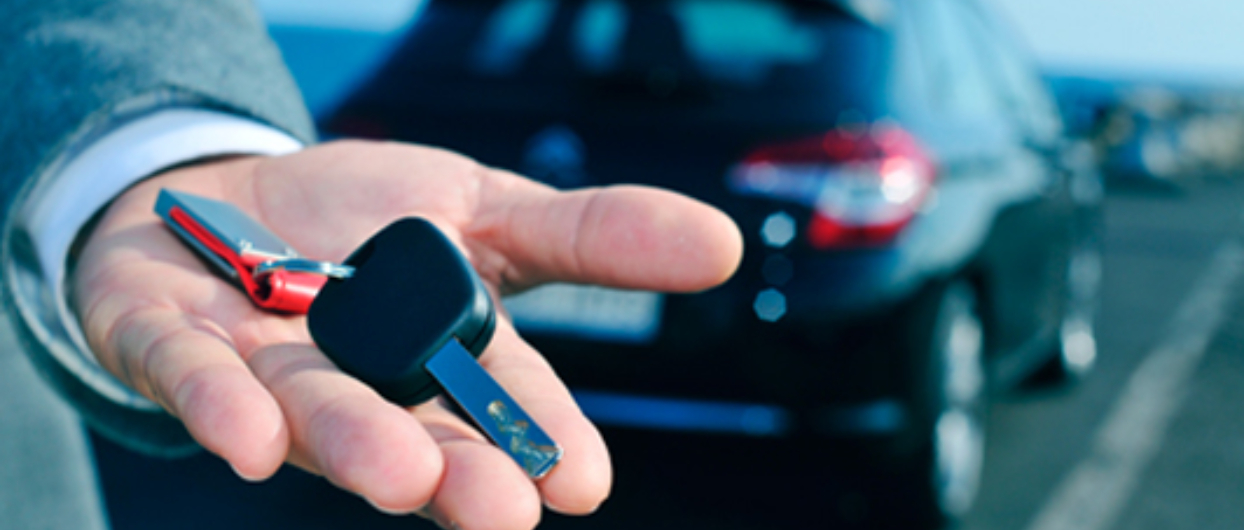 For most travelers, renting a car is one of the easiest and cost-effective solutions to travel. One can easily cover the needed distance by simply booking their preferred cab or taxi. Additional, car rental services also offer great deals and discounts and save your money.
Also, by renting a car, you can enjoy a convenient journey. Nowadays, car rental has become one of the preferred and easiest modes of travel. Having numerous choices of vehicles from luxury, economy, sports, and mini vehicles, car rental companies are making the transportation easy and convenient way for every customer.
Hence, it leads to a greater hype in this sector; and demand for more and more car rental companies is expanding day by day all across the globe. The global car rental industry looks good and seems to have so many opportunities for this sector in the future. With the increase of national and international tourists in different countries, the industry is also expecting more growth and bright car rental business opportunities.
Availability for everyone with various options and modes of transportation is another reason behind its growth. People from different sectors can use it for different uses like business purposes, leisure, and other purposes.
Technology also has a greater role in this sector. Today almost every company is opting for Rental Management software. One such example is Uber-like taxi apps; these apps allow the customers to one-click booking with various discounts and exciting offers. All these features will surely grab the attention of more customers.
These days it has become quite common for people to book or rent cars as and when they want from anywhere. Since most people possess smartphones nowadays, accessing such services seems like a child's play – Pick, check availability, book the car and done. It is as simple as that.
Adding inclusive technology has enabled the companies to grow their services on a wider user spectrum, a move that has helped in significantly improving their overall customer experience. This advanced and secure online platform offers a considerable extension of India's car rental industry and has also encouraged various offline providers to come at an online platform and enhance their business model with wider opportunities.
Today, consumers can easily find the best vehicle options as per their requirements and book the car from anywhere. Even if it is a large group of people or a smaller group of only 2 or 3 people; companies strive to provide the best options. The industry is expecting more growth and brighter rental business opportunities with every passing day.
Related: – What are the ways to Boost the Revenue of Your new UberEats-like Business?
Future Opportunities for car rental industries
Let's discuss a few of the upcoming future opportunities for car rental industries:
Car Rental Business in the whole world is growing rapidly. However, various mastermind companies have already set up themselves in the market, although, it is still an amazing opportunity for the others.
Every company's motto is to offer a comfortable ride with smooth services and great deals, which also encourages the customers to use these services often and it helps in bringing improvement in automated technologies in the market.
Now rental companies are focusing on customer support, training, sales and marketing to stand out clearly and communicate better with the customers. This will increase customer footfalls and sales. Various software companies are developing car rental software with more secure and easy payment methods.
Additionally, they are also innovating more accessible and transparent apps and web application for companies which assists them to manage the vendor, driver, vehicle, reservations, dispatch, billing in one place and can make informed decisions anytime anywhere effectively.
The Smarter, Easier and Quicker way of doing Reservation, Dispatch, Billing to Company and Vendor; all of it happening in just a few clicks is the need of the hour. Plus keeping the pricing of the application affordable.
UberTechnologies Inc., famously known as Uber, is an American multinational ride-hailing company. A San Francisco based company that has spread its wings over 775 metropolitan areas worldwide with advanced services such as food delivery, hailing, peer to peer ridesharing, ride service, and a micro-mobility system with electric bikes and also scooters are provided to the customers.
Its platforms can be accessed via their websites and in-mobile apps. However, some critics from the other companies have some issues with Uber such as unfair treatment of drivers, for disrupting the taxicab business, and for increasing traffic congestion. The company has also been criticized for its aggressive strategies in dealing with regulators and for other unlawful practices.
Uber opened the floodgates of much dead taxi industry with a mobile taxi app.With the drastic demand in the taxi industry, taxi app development is a convenient solution to avail smartphone users with a comprehensive cab booking app. It almost feels as if users have access to taxis within realms of their fingertips.
Mobile app development companies are also playing a vital role in catering to this ever-evolving technology needs of new smartphone users. Taxi app development and research will be seeing amazing results in building the perfect connection between drivers and passengers, engaging on the interactive platform of taxi apps for their needs. Passengers simply have to request their ride and the drivers accept the ride; it's as simple as that. Whereas, there are a lot of hurdles and problems that need to be looked into in car rental services.
For this very reason,the Taxi booking app development company and other developers are in a race to develop various other features that go a long way with the interface. A comprehensive study and feedback from the customers will help companies in providing better services with more transparent and functional apps which will shape the future of taxi companies and assists them to understand the need of customers
Related: – Future of Rise of The Robots Cars
Take Away
Well, the taxi industry is doing more and more research to uplift their business and some are investing in improving their services too. We can easily see the future of taxi booking companies with the implementation of innovative smart tricks and offers to stand out in the market.
With the motive to offer better services in the competitive market, companies will see their future with smart technology such as self-care drive taxi, air taxi and many more. On the other hand, the software minimizes the task for the management and they can concentrate on developing business plans and new strategies for the development of the business.
The Car rental business has emerged with new goodies compared to the experience where every activity concerning car rental business is limited to a physical location only. Even though the physical location has not been eradicated yet; the nature of functions and how these functions are achieved has been reshaped by the power of the internet.