Expert tips to Grow your Small Business in 2020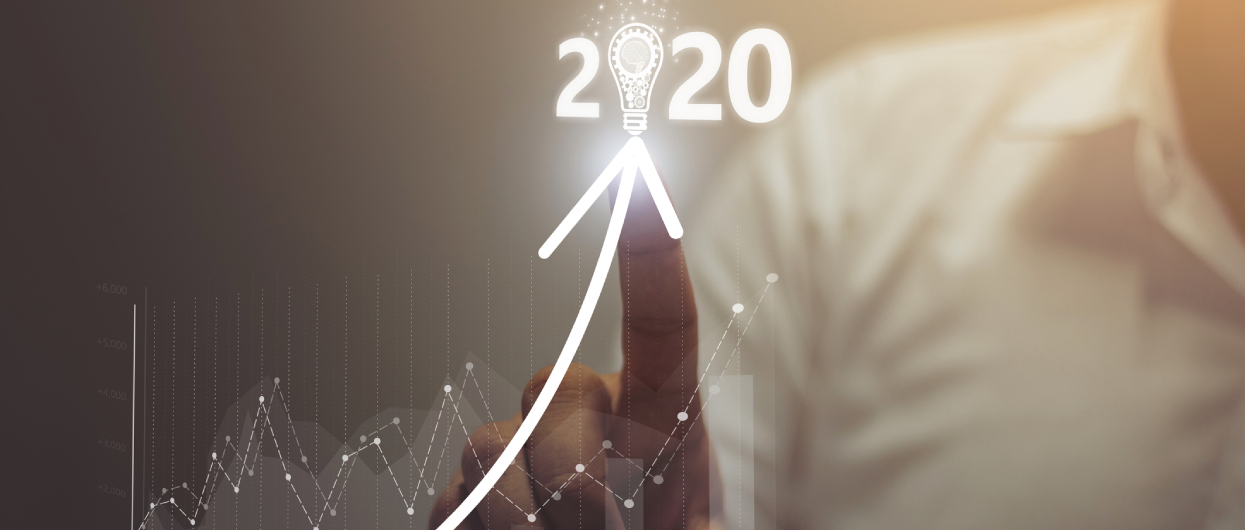 "Growth is never by mere chance; it is the result of forces working together."
Yes, there are many driving factors and the forces that act as a base for any person or a thing to reach success. These powerful forces are what helps the minute things grow to its best potential.
The corporate business works in a similar pattern, it's not unusual if the business owners feel stuck to find a way to grow. Stagnant sales numbers, lower employee retention rate, failed small business strategies gives the clear sign that the business needs to detoxify its old patterns and need a third eye view to make some refreshing growth strategies.
With the start of the new year and after reviewing the factors of some past successful business in the industry, here are some of the business growth tips that can help you elevate your business graph.



Find ways to generate more customers
The first and most important sign of business growth is the growing number of customers. In order to make your business successful, exploring and finding new clients on a regular basis becomes important.
The inflow of new clients will ensure some new sources of money and will help in the growth process. This is only possible if continuous digging and approaches are made through different mediums. Try to see opportunities where others see an obstacle.
Be very active on professional websites like LinkedIn and Upwork where the chances of getting new projects are high. Make a strong online presence, such that you can influence people to contact you. Collect as much data as you can through your online platforms to use this information to market your business directly into your prospective customers' inboxes.
Whether its email marketing or cold calling using various mediums to reach people will increase the conversion ratio.
Also read: How Big Data Impact to Business and Mobile Apps
Improved communication pattern
The second thing that comes down the list of 2020 business growth strategies is the way of communication.
As we all know that the way we communicate has a great effect on the work, whether it's about talking with the clients or with the contemporaries that work together under the same roof.
Having a good way of communication will help your business become more efficient. A well-communicated team has a sense of clarity that makes them work in coordination and produce some extraordinary outputs. Plan frequent team meets, come with some innovative ideas that break the ice in the cubical to understand each other's work process well.
The same thing applies when it comes to client communication, an identity that works well for both of you. The new generation corporate customers prefer to talk on Whatsapp more than the old email formats, as they find it more handy and user-friendly to keep themselves updated with their work.
Also read: Benefits of User Generated Content in Marketing
Keep a check on your expenses
Money acts as the most important factor for any business to grow further to make a business big. But during the growth process, there are many factors that can strongly act negatively and disturb your cash flow.
Having a proper cash flow can only be possible if you keep a check on your expenses. Make sure you don't spend where it is not necessary. Doing good work and making profits are must but what is more important is how you use that profit for your daily expenses and save some for your future business development.
Like if you think that the energy consumption (electricity) of your office is high, find a way to reduce it. Employee merriment is a must, but make sure you spend on those things in your budget. These small things will make all the difference.
The next thing you need for any business to do well is how eager and excited your team is to get together and implement your thoughts and make it a living reality.
Be careful while you hire new people, look for the qualities in them that release positive energy to help you dream bigger with them. Having a team that is proud to be the part of your success journey and supports you through all your odds is what will help you take your business to the next level.
Build a strong relationship with your team members, incorporate corporate team building activities that help them understand each other better and build coordination.
Make smart use of social media
The last and the most evident way in today's day that a business could grow is through social media. But most of the business owners focus just on selling their products through social media and also promote the same throughout its page underestimating the fact that its audience might lose interest looking at the same patterned post.
Make sure you plan your social media posts smartly, keep up with the trends, post informative tips and tricks something that helps you get their attention to look and wait for the next post. Be professional but also try to spread some friendly vibes keeping in mind the audience of social media. You can also post bloopers of your product making or insider view of your office to make it more realistic.
Also read: Top Digital Marketing Services for VAT Application
Wrapping Up
Business growth is the most important part of any business owner in professional life. The revenue and success numbers that the company earns at the end of the year are what can build the brand image in the industry.
Adopting the above mentioned easy go techniques into your business plans will surely help elevate your business growth. Find ways to get the business, keep up with the trends, know how to communicate and just try to maintain your cash flow so that you have money to invest in the new business growth ideas.