How Marketplace Apps Like LetGo Work?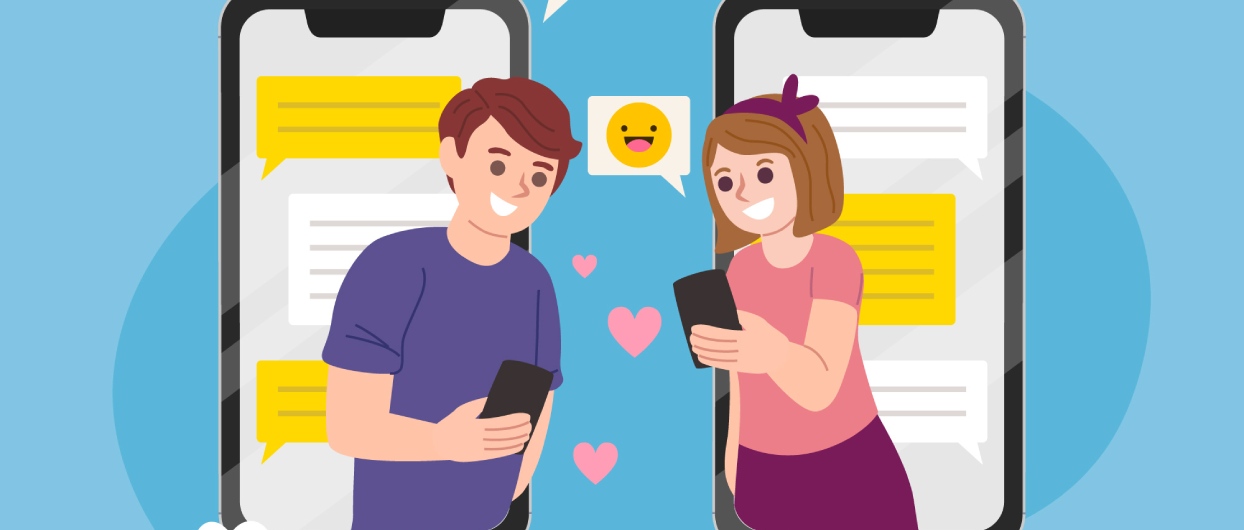 The world has been witnessing tremendous disruption given the onset of the internet and the eCommerce platform. To stay ahead or at least, at par with such changes, vendors too have altered their business workforce. There has been a rapid increase in the adoption of online business models and one that we are talking about here is, multi-vendor eCommerce marketplace LetGo. Before we move ahead and expand our knowledge on how does this marketplace work, let's have a quick summary of what an online marketplace is and what LetGo actually is!
Online Marketplace – The Driving Force Between Sellers And Buyers
According to research, there prevail goods of net worth $381 billion lying still in US homes. These are ready to sell goods and all that they lack is potential buyers. To solve this issue, entrepreneurs started a trend called online marketplaces.
These platforms are tailored to act a bridge between the seller and the buyer promoting seamless communication between the two and this for most of the time, ends up in a successful transaction. To put it this way, marketplaces act as a mediating platform where the buyers can connect with potential sellers, initiate a conversation and end up making a deal.
LetGo – Technology-Driven Market Place
Similar to online marketplaces such as OLX and Craigslist, LetGo is a recently launched AI-centric marketplace that affirms on being bigger and better. Working as a peer-to-peer eCommerce platform, LetGo encompasses trading of goods on the go. Users can scan through the list of products, initiate a conversation with the seller and further make a purchase. While the concept of LetGo is similar to previous players, LetGo offers a mobile compatible version, video listings and integrates the technology of artificial intelligence to ensure a better interface for viewing products.
Related: – 5 Latest Enterprise App Development Trends
To Quote Alec- Founder Of LetGo
Letgo helps to solve the world's number one problem – the excessive resource consumption and pollution that is causing vastly negative effects on the sustainability of the environment and putting life on the planet at risk.
LetGo Under A Review
●  Raised $17.5 million for investment purposes
●  Adds 3,00,000 items everyday
●  Nearly 1,00,000 goods sold every day
●  Average item price on LetGo ~$50
●  Operates in more than 35 nation's
●  Has more than 20million active users
Impressive, right?
Further, it is seen that the business operations of LetGo are nearly $5 million in goods sold and $15million in terms of goods added each day. Considering that these are pretty huge figures, it would be worth exploring the business model of LetGo and see how does the marketplace works?
Working Model of LetGo
The business model of LetGo is pretty much same as that of OLX and Craigslist with the ultimate aim remaining the same – to buy and sell products seamlessly!
Features Of LetGo
● Registration –
The first thing you need to do is download the app and then login either via your email or opt for social media login.
● Selling –
Once you are a registered user, you can either sell a product or initiate a purchase. If you are here to sell, all you need to do is click a picture of the product and then upload the same. Owing to the presence of features such as Artificial Intelligence, Image Recognition, and Geo Tagging, the app auto feeds the title and description of the product. Of course, the price depends on you and if needed, you can restructure the description of the product. Further, you can keep track of the total product visits, and if needed, alter the price of the same. It takes less than 10 seconds to upload a product. Also, posting an item on LetGo is totally free.
● Buying –
If you are on the app to make a purchase, you will see a list of items displayed on the home page. Scroll down to find the option of filtering and then segment the page depending upon your requirement(product type/location/category/date posted). A chat icon appears on the top to start a conversation with the seller. The listed product advertisements are within a radius of 50 miles or less.
● Payment –
As of now, the payment process isn't handled by the app and apparently, not protected. So, it is advised that cash transactions are done face to face. The marketplace works merely as a classified and all exchanges are done offline.
Monetizing – How LetGo Makes Money?
Considering that the app is totally free and doesn't even encompass in-app payments, there arises a question on how do they make money? Of course, the marketplace is not built for social purposes and they definitely aim to earn.
Google ads are one of the ways by which the app earns money. Apart from this, the main and core revenue-driving strategy of LetGo is it's two newly added features namely, featured listings and pro.
Related: – The Importance of Mobile Apps in 2019
Featured Listings:
As the name suggests, these are paid listings with the advantage of being placed at the top. It is seen that featured products have 2X better visibility as compared to basic listings. Though, the feature is still under the testing phase, soon would it be released in the market.
Pro:
The feature of LetGo Pro has been tailored specifically for the auto-dealers. The ones that avail the above, would be liable to access the benefits of getting the number and calls from potential buyers. Also, the dealers can list their cars automatically on LetGo using the feed integration feature. This is a subscription-based model with a dealer requiring to pay $99 for 30 vehicles.
Conclusion:
LetGo has just started and they have a long way to go. Where OLX and Craigslist have been hailing at the top, LetGo is a recent introduction. No matter which marketplace we base our study on, all are designed to bridge the gap between buyers and sellers and while doing so monetize their app to earn money.