Uber Clone App Guide 2020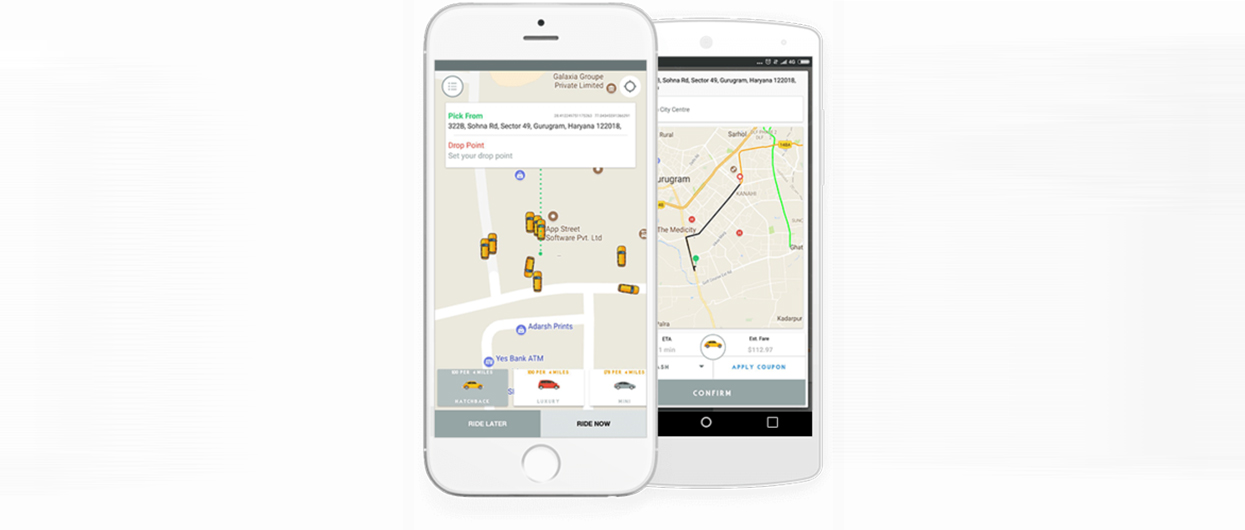 Uber Clone App Development and How to earn revenue from it
This article will help you in choosing Uber clone that will be best suited for your Business. Uber clone app guide will help you understand all the major functionality and features. We all are familiar with the potential of a ride-hailing business.
Uber is one of the first companies to provide an app-based taxi service that has brought a revolution in the taxi service business. Riders can book a ride anytime anywhere with just a tap on a phone.
After analyzing such immense success and profit, entrepreneurs and business owners see ride-hailing business as a great option. Other taxi service businesses like ola, lyft, ride, have successfully established themselves in the market.
So coming with a fresh and effective uber clone app can kickstart and establish your unique brand in the market.
Uber revolution, we all have heard of it. Uber not only established itself as a brand but has also transformed this taxi service industry.
They have changed the way of travelling. People nowadays, prefer hiring a taxi rather than investing in buying and paying for the maintenance of their own car.
Taxi is available on a tap of a phone. Earlier it was not the same, taxi booking in the past included you to go to a taxi stand, just to hear that taxi driver charging more because that is how they do it (charging as per their wants).
Now, these things have changed, Rider can book a ride or schedule a ride anytime and anywhere, Ride charges are clear with no hidden charges. Ride-hailing business is growing at a rapid speed and is one of the most profitable businesses in 2020.
Many investors and entrepreneurs know the potential held by ride-hailing businesses so they are investing in uber clone app development.
Also read: Everything about Uber Pro, One of the best Reward Programs
Uber Clone Various Apps
People know this app as one application, but simultaneously 3 apps or panels are working at the same time.
User Application
The user can download this application via play store or app store. Users can choose to ride now or schedule a ride with the application.
Application has features like built-in Gps, Integrated payment, coupon section, previous ride details, ride types option. Users can select any option as per their choice.
Driver Application
Every Time users book a ride, a nearby driver is allocated to a particular ride request, Driver application has an option to accept or cancel the ride.
Driver application has features like In-built navigation system, weekly and monthly earning report, Instant alerts. Drivers can work as per their convenience.
Admin or God Panel
This plays an important role in daily functioning of the application. Admin panel manages each and every task that happens on a daily basis, from taxi booking to ride management.
The Admin panel is the heart of the Uber clone. Admin panel has features like trip management, fare calculation, surge prices, ride statistics, earning statistics. Admin panel helps in effective and efficient management of your business.
Revenue Model with Uber-Like App
The concept of this business is simple, to connect a driver with a user. Big ride-hailing businesses utilize drivers with their own vehicles.
These businesses earn profit from rides that are booked by users. Uber Clone app also has one more criterion to earn profit like:
Base Fare
A certain amount is charged for availing the ride, these charges are calculated based on car type and booking location.
Cost per km/mile
You can set charges with the use of the admin panel. These charges differ if the rider chooses a luxury car type.
Cost per availability
When the rider books a taxi, and there is less availability of the vehicle in the location, the system automatically charges high for the ride.
Also read: Building Apps Like Uber to get You inspired
Insurance Fee
In case any emergency rider can claim insurance if they opted for it at the time of booking.
Uber Clone and Technology Used in it
Ride-hailing business is in demand worldwide. Many big companies have entered this market like Uber, Ola, Lyft. Potential of taxi business is so high, that many companies and young entrepreneurs have started investing in this business.
Uber is leading the taxi service industry, It started with a concept of the app, and now they are serving in more than 70+ countries worldwide. Uber is known for its revolutionary change in ride-hailing business.
The success of such taxi service apps has encouraged many developers and app development company to invest their time and money into the development of such an Uber clone app.
Uber-like app development is in demand, as a lot of businesses want to compete and start their own taxi business.
The technology used to build Uber clone (App guide)
Geographical Location and Navigation
This application has a built-in GPS system, which means you can track the taxi location anytime and anywhere. This also added a safety feature when using a taxi.
Navigation technology allows the driver to see the drop and pick up point of the riders. In android Google Location Service API, Google Maps android Api is used and in ios Core Location Framework, Framework Mapkit is used for efficient functionality of the app feature.
Instant Push Notifications and Management
Application is integrated with this feature, this allows the user and driver to get a notification every time the user books the taxi, and when the driver accepts the ride. The app
is integrated with Apple Push Notification Service(APN) and Firebase Cloud Messaging(FCM). This integration allows smooth and seamless functioning of the Uber clone application.
Also read: How Artificial Intelligence Can Be Ingrained in App: Here's How Can in Android App Development
100% Secured Payment Gateways
Integrating all the advanced payment methods, let users pay for the ride. Users can pay for a ride via Cash or Credit/Debit card, Paypal, UPI, E-Wallets.
Payment gateways needed to be 100% secured, so the user is assured about his safety. Application is integrated with Apple Pay, Google pay, Paypal's SDK, Braintree for the 100% secured payment.
Conclusion
Ride-Hailing business is growing worldwide, and to compete directly with established businesses you need to develop a new and modified on-demand application. For that, you need to invest in an app development company. Check other blogs.