Top 10 IoT Mobile App Development Trends to Expect in 2020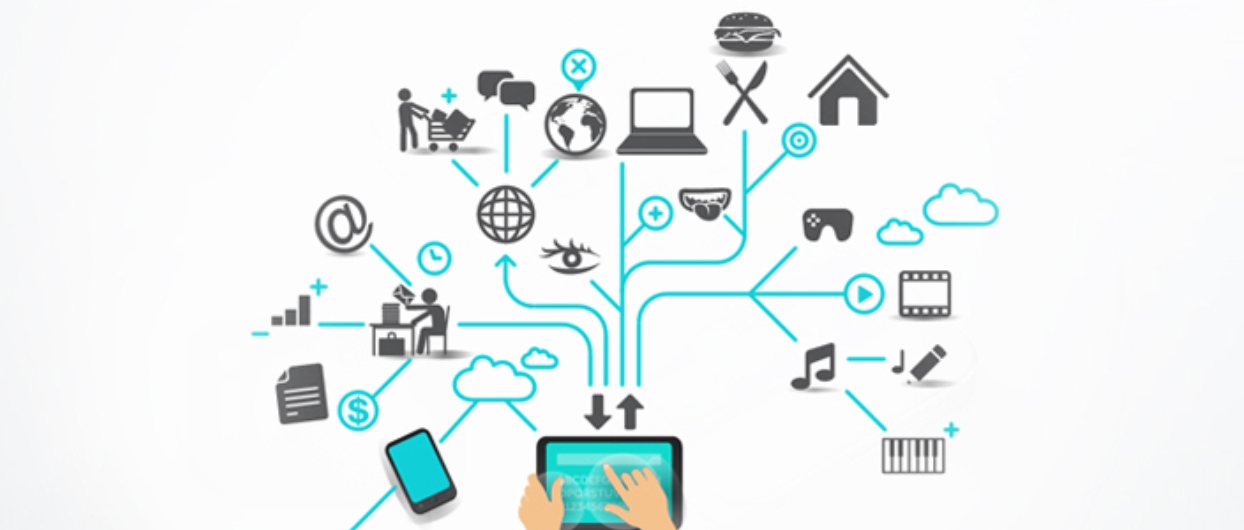 Just the other morning, after a long, tedious, and unending night, I woke up to a strong interval of vibration on my hand. I noticed I forgot to remove the new smart-band I bought yesterday and may have set the alarm on the app while rummaging through the app.
During my ride to office on the bus, I noticed the fitness app and decided to change the settings for my alarm. Surprisingly, I was the who got alarmed!
The app showed me last night's sleep analysis. Which was precisely broken down into three segments viz, Deep Sleep, Light Sleep, and Time awake. It showed the total hours of sleep divided across the three segments. Not only this, there was detailed analysis which told me how much more should I sleep, at what time should I go to bed and the quality of sleep I got yesterday; which was obviously poor.
It is predicted that year 2020 will be the year of wearable devices.
Wearable devices cover dual facets – one being need and other being style statement. Gartner estimates that by 2021, sales of smartwatches will total nearly 81M units — representing 16% of total wearable device sales, according to the forecast.



Mobile app development services today have experienced a demand in development for a range of applications not only for smart bands, but also for Smart homes, smart sneakers to analyse walking pattern, smartwatches to count the calories, wristbands assessing the sleep quality and even smart gloves to help you with your golf swing.
This doesn't stop here. Things are going to get bigger.
How will wearable affect the mobile app development services in the future?
1. Artificial Intelligence
Every industry and vertical today is involved in the research and development of Artificial intelligence for their organization. In order to accomplish the tasks devised for these wearable, one needs to harness the power of AI and big data to provide significant results.
2. Ergonomic UX/UI
In simple terms if something is ergonomic it is designed to minimize the discomfort and in a way that is suitable to the environment. Wearables and IoT devices are often way smaller than the smartphone devices that we use. They are supposed to stick to our bodies in the cosiest manner possible. However, the non-physical, intangible aspects of the design are as important as the physical design. The UX and UI of the device have to be designed in a way where users can easily adapt to the interface and experience smooth transmissions.
3. Cloud Ready and Secured
As more and more data is being processed every second, the need of the hour is the cloud. The primary data center for these apps made to support the wearable tech is cloud. With a fast, agile, and secure environment, the cloud becomes the most preferred choice during the IoT mobile app development services process.
4. Screen Size
At the intersection of template design, layout design, content placement, and information display lie the 'information design'. With the screen sizes getting smaller and smaller, design experts have to brainstorm new ideas which display the information correctly on the decreased screen size.
Also read: Top Tech Women who turned the History of Technology
5. Semantics & Biometrics
Biometrics have now become common on all mobile devices with features ranging from fingerprint sensors, face recognition sensors, heart rate detection etc. Along with it, Semantics has now become an integral part of app design. It is the study of science and meaning in language. With the amalgamation of semantics and biometrics in design, smart devices are able to interpret emotions, detect biopotential, track progress etc.
6. Computational Capabilities
Users expect smart devices to work as fast as their computers and smartphones. Progress is achieved by making the new-age devices faster and not the other way around. In order to provide real-time data, haptic feedback, process big data quickly and efficiently the mobile applications need to be able to save time and display the data in an adroit manner.
7. Reinforced Energy Consumption
If there is one thing we loathe about wireless electronic smart devices, it's the battery life. Whether we like it or not, but we have to deal with low battery phases. The prime focus during mobile application development services should be on efficient energy consumption of the devices which improves battery life instead of draining it.
8. Smart watches
Here got new wearable devices are specially built for sports personnel and also who love running, cycling, swimming etc. These devices come with GPS trackers and record information on the user's pace, heart rate etc.
Also read: 7 Motivational Audiobooks to That will Change Your Life
9. Smart Home Devices
People who discarded this emerging technology of smart homes as unrealistic toys for youngsters are finding it increasingly difficult to resist the beauty of smart home devices with IoT.
These smart home devices will be very popular in 2020 and coming years as they become highly intuitive and innovative and extend not only to the comfort of home automation but also to home security and the safety of your family.
10. Blockchain for IoT Security
The Blockchain of Things This term is the combination of two main concepts 'Internet of Things' (IoT) and 'Blockchain'. The main advantage of the Blockchain of Things or Blockchain IoT security is enhanced speed and improved security, which results in building trust and cutting overall cost.
Also read: Top 10 Mobile Gaming Apps You Should Try Out
Conclusion
Wearable devices and IoT have disrupted mobile app development services market and have brought in some enduring changes to the market. For entrepreneurs and startup enthusiasts, new doors have opened with the myriad of opportunities in-app ideas and features.