Disney Plus Hotstar Guide 2020: Show, Movies, Series, Price, Subscription Plan Everything You Need to Know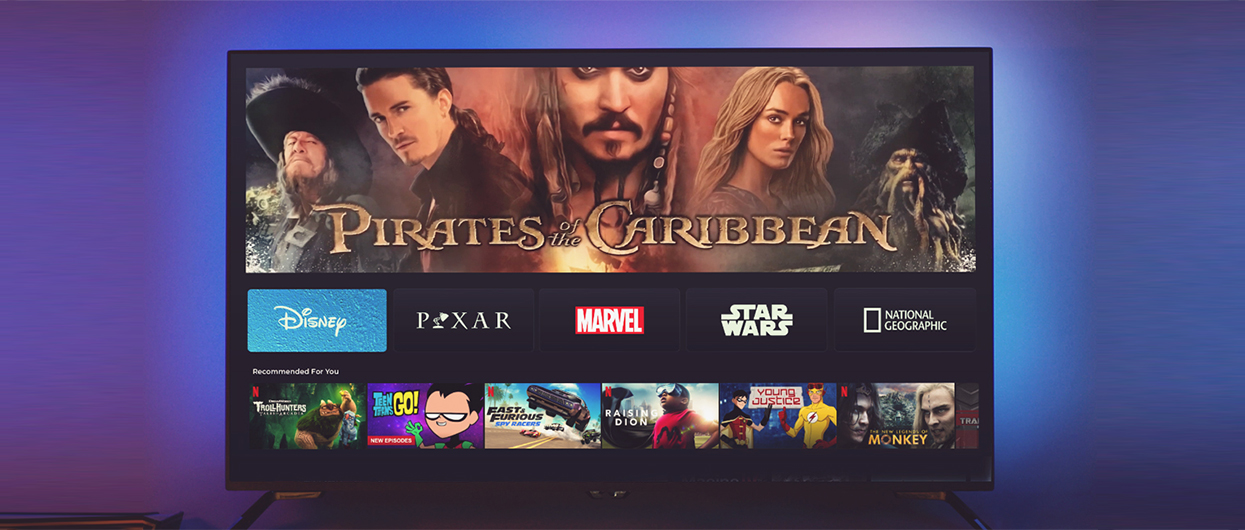 During this quarantine time, work from home and streaming your favorite content on a streaming platform become trending. And it seems like time is our favorite, as for this quarantine occasions we have a platform like Disney Plus.
Yes, Disney Plus has finally launched in India. You can stream your favorite web series, Marvel movie, Disney legends & animations without any break.
The report says- OTT streaming service Disney plus Hotstar will become the 2nd highest earning video platform in India by 2020 after You Tube platform. But the average revenue per user in India remains low as compared to global.
As for 2020, Media partner predicts that Disney plus Hotstar will have 18 million paying subscribers, making it just high to Amazon prime video with 17 million.
Disney Plus is one of the best video-on-demand streaming service that gained approximately 8 million paid subscribers.
Disney Plus launched on April 3 in India via Hotstar due to postpone. it's a popular on-demand video streaming service and disney plus price of Rs 399 a year.
Disney+ initially set a goal of 60 million to 90 million subscribers at the end of 2024, but the business announced it already surpassed 50 million paid subscribers globally. Disney+ amassed 26.5 million readers throughout the first quarter of 2020 in February.
The newest numbers indicate that Disney+ added 21.4 million subscribers in just over two weeks. Netflix, the chief in the section, announced that it has reached 167 million worldwide subscribers in January.



How do you subscribe to Disney Plus in India
Well, it's easy, Disney Plus has launched in India in cooperation with Hotstar, and collectively they have re-branded itself as Disney plus Hotstar.
Now you can enjoy your favorite action hero films, Disney tales, and cartoons on Hotstar rather than just English and Hindi but also in eight Indian languages such as Tamil, Telugu, etc.
Presently there are two subscription programs available
Disney Plus Hotstar VIP
Disney Plus Hotstar Premium
Disney Plus Hotstar VIP will comprise each the Marvel cinematic world shows and movies. Further, it will also include Bollywood, regional movies & shows along with various cartoons.
In Dinsey Plus Premium, you will get each of the above-mentioned content together with English language content and 29 acclaimed Disney+ originals.
Disney Plus Hotstar price is Rs. 399 annually & Disney Plus Hotstar Premium can be obtained at Rs. 1,499 per year.
How the Disney+ streaming work
Disney plus is the on-demand, ad-free streaming service available over the internet platform. This new streaming service is joining the ranks of Hulu, Netflix, Amazon Prime and many other services that control your TV.
Disney Plus launched on Nov. 19 at Australia & New Zealand.
And now Disney Plus is constantly adding fresh content into the library. During this Pandemic, it's a great intuitive from the Disney for the kids and parents for the entertainment.
Disney + subscribers can watch thousands of movies & series from there device (Smart TVs, Phone, Tablets). This service provides the best service to Subscribers download & can watch anywhere, anytime.
Also read: TikTok is a Time Bomb for Child
Available shows are on Disney Plus
Disney + include original programming such as "star wars" TV series and can satisfy your comedic with an episode of "The Simpsons".
Disney Plus provides streaming access to hundreds or even tens of thousands of movies. They include animated classics such as Little Mermaid, Aladdin and Beauty and the Beast.
There are also newer hits like Frozen and Frozen 2, in addition to Pixar favorites such as Finding Dory and Toy Story 4.
However, movies are the calling card of Disney Plus, which has not changed during the past few months.
Who can sign up for Disney Plus
Disney plus is a perfect platform for Disney fans, whether they are marvel geeks or animation. It's especially for children who want to see the best shows of the vast world of Disney.
How to get the subscription
Step 1
Visit the official website of Hotstar i.e. hotstar.com on your notebook or o your laptop.
Step 2
On the site, go to the link and sign in now
Step 3
A new page will appear on the screen
Step 4
Subscribe plan
Step 5
Click on the plan you wish for
Step 6
Create the required payment
Step 7
Click on the subscription link
Step 8
Congratulations, you've successfully established your Hotstar account.
Now, you can enjoy your favorite Disney + articles you love without any break.
You can sign on the Disney + Website. All subscribers will be able to enjoy TV & series from Disney.
Disney Plus is the best for streaming solutions, for a better purpose
If you love Disney, Marvel and Star Wars, then this is the best support to get this service. Its baseline offering of films is evergreen, and the price is reasonable for what you're getting compared to its competitors.
Five-year-old Hotstar is the most popular on-demand streaming service in India with over 300 million use Disney Plus Hotstar is positioned to become the second-highest revenue earning video system in India by 2025, supporting only YouTube, a new report says.
Disney has launched its video streaming service, Disney+ in India. The service was launched in the country as Disney+ Hotstar also it brings the very best content in the two video streaming platforms into the Indian users.
Simply stated, Hotstar users in India will now have the ability to watch movies and TV already available on the platform in addition to Disney's original content among other items.
As Disney+ Hotstar creates a debut in India, here are five things you should know about it:
Also read: Top 5 Ways to Successful Engage With Your Gaming Community
You can Disney Plus content stream on following device
Disney Plus content are available on desktop browsers on both Mac and PC. The Disney Plus app is also available on other important streaming platforms.
iPhones and iPads
Android mobiles and tablets
Apple TV
Android TV
Fire TV
Fire tablet
Roku
Chromecast
Chromebook
Microsoft Xbox One
PS4
Smart TVs (LG WebOS, Samsung Tizen, Android TV, Vizio SmartCast, Roku TV)
Marvel films and TV on Disney Plus
The Disney Plus Marvel lineup has collected, and it is almost complete. After launching with 16 names, such as Tom's Guide favoured: Captain America: The Winter Soldier, Disney Plus got Thor: Ragnarok on Dec. 5, and later obtained Black Panther, following its Netflix contract died.
Disney Plus Content Price
In the united states, the Disney Plus service costs $7 a month, or $70 a year.
In the UK, it's $6 per month, or $60 a year.
In Australia, it's priced at AU $9 per month, or AU$90 per year, while New Zealand subscribers pay NZ$10 a month, or NZ$100 each year.
In India, Disney Plus Hotstar is priced at 399 Indian rupees per month, or INR999 a year.
Disney Plus, allows all subscribers to access with four devices and access 4K content at no excess cost features & Netflix comprises at its $16 premium grade.
Disney has a wide device service, streaming to phones, tablets, can connected TVs and loading media boxes.
What product features are the service include?
Disney Plus can stream 4K Ultra HD articles in Dolby Vision, HDR10 and Dolby Atmos immersive audio.
You are also able to see a title's accessible formats in form. The app for streaming boxes, such as Roku and Apple TV, can be designed with the best appearing of the screen.
Each Disney Plus accounts can stream to four devices simultaneously and may create seven user profiles for various members of their household.
Each account can choose an avatar of a Disney, Pixar, Marvel or Star Wars characters, with over 200 avatars out there.
Disney Plus also offers unlimited mobile downloads for offline viewing. Users can download to around 10 tablet or mobile devices, without any foundation on the number of times a name can be downloaded.
The service is supposed to available in English, Spanish, French and Dutch at launch, including the two user interface in addition to audio support and subtitles for library content, with additional languages available for Disney Plus originals.
The app also supports closed captioning, descriptive sound and navigation support to help subscribers with disabilities.
Also read: Property Brothers Built Up a Real-Estate and Entertainment Empire One Brick at a Time
Disney Plus Shows or Movies: What do I see?
Disney Plus is intended to be the exclusive home to stream theatrical films, shorts and shows out of Star Wars, Marvel, Pixar, Disney's studio and National Geographic.
It also has exclusive collection and movies, some of which are predicated on these blockbuster franchises and others that are original. And Disney Plus also integrates
Disney Plus comprises Ultra HD 6 and 4 simultaneous flows in its standard price. Disney Plus also lets you download all of its shows and movies to its apps.